Harry Potter Cafe in Islamabad
Potterheads Will Fall in Love With Islamabad's First Harry Potter Cafe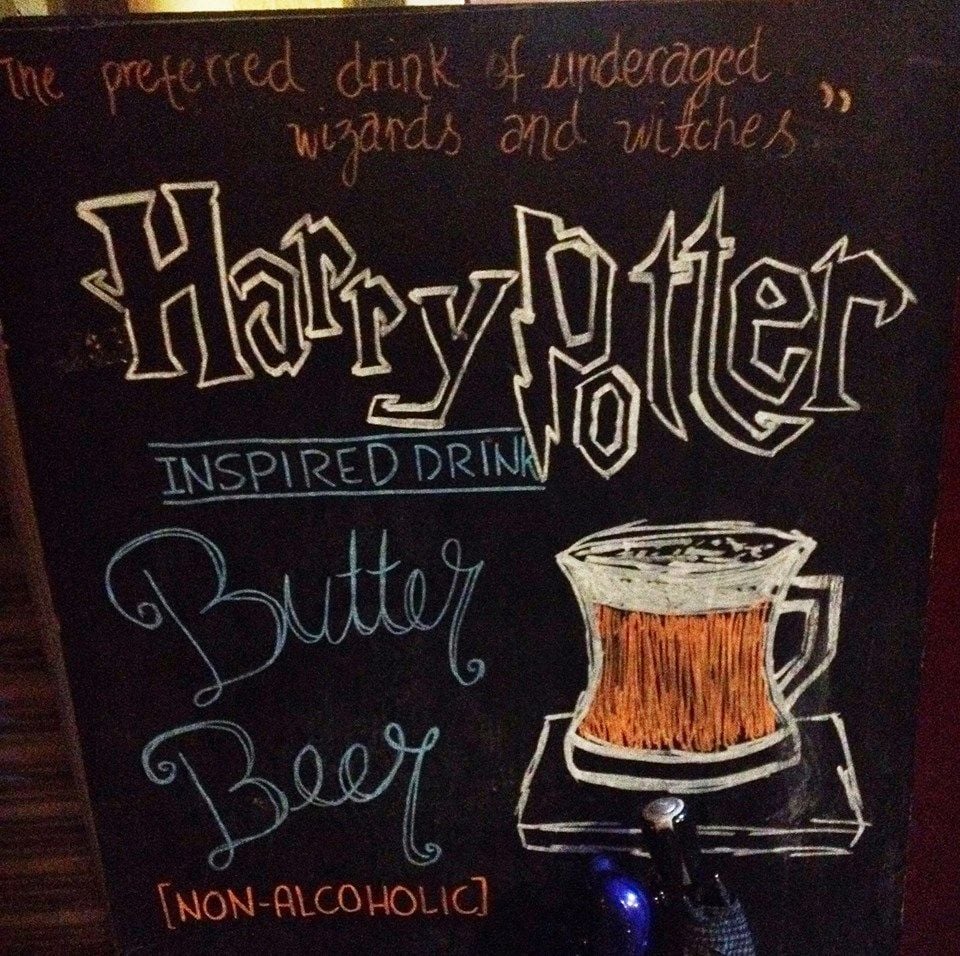 A new cafe recently opened in Pakistan, and it's pretty magical. Located in the capital city of Islamabad, Hogwarts Cafe is the country's first Harry Potter-themed restaurant, and fans from all over are flocking to the new establishment.
Founded by childhood friends Hassan Khan, Ouj e Zahoor and Emad ur Rahman, Hogwarts Cafe sells Diagon Alley staples like butter beer, as well as a Dragonfire Burger, Unicorn Blood cocktail, and other dishes from "Cho Chang's kitchen." Handmade Hogwarts merchendise, such as Nimbus 2000 broomsticks, wizard hats, and brooms are also available for sale. The decor is complete with a Platform 9 3/4, and floating candles like those seen in Hogwarts' Great Hall.
"Basically we wanted to make the next Potterhead's dreams come true," Khan wrote in a statement to the Huffington Post. "Our childhood has been spent daydreaming about Hogwarts," he continued. "Turning 11 was a milestone for us while we sat in a corner of our homes with the hope that an owl would tap on our windows with a letter any time; but it never happened."
For now, the friends hope to make the dreams of other Potter fans come true with this wizard-inspired cafe.
Check out pictures below!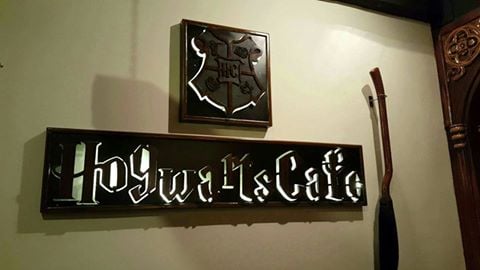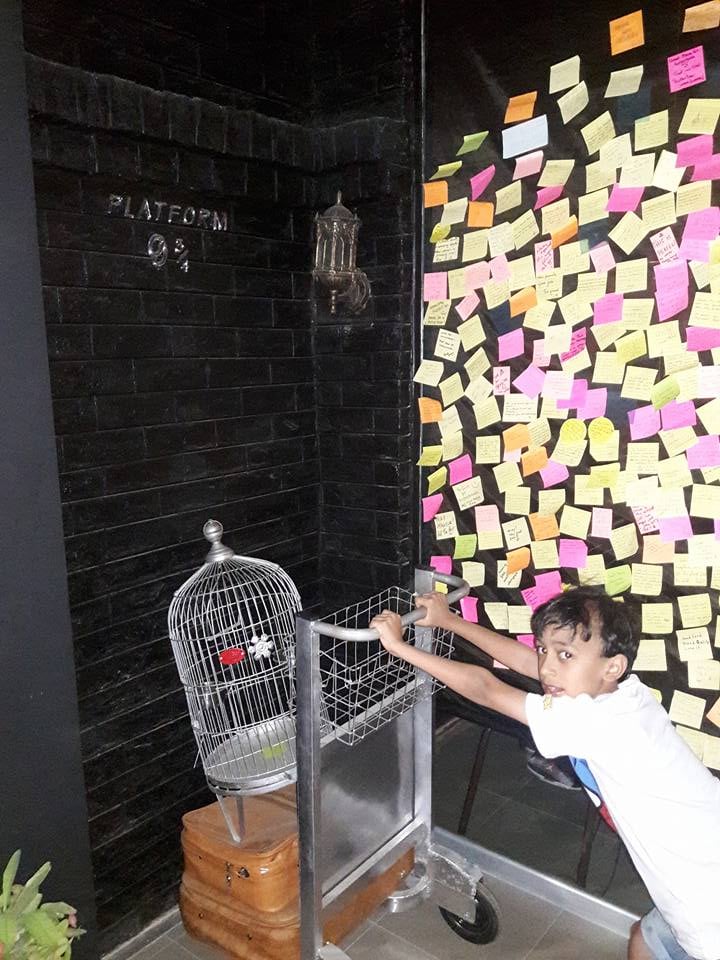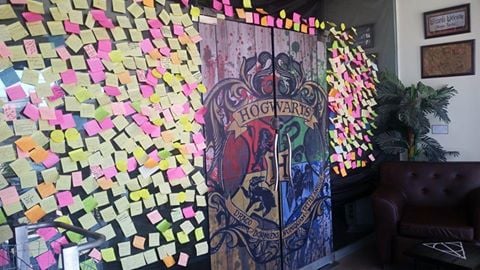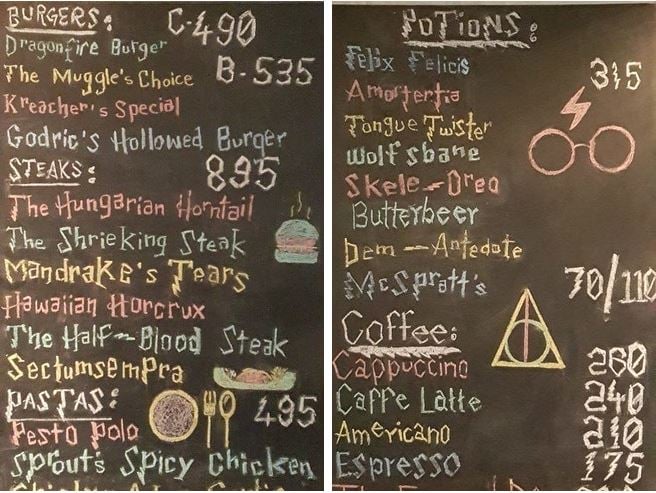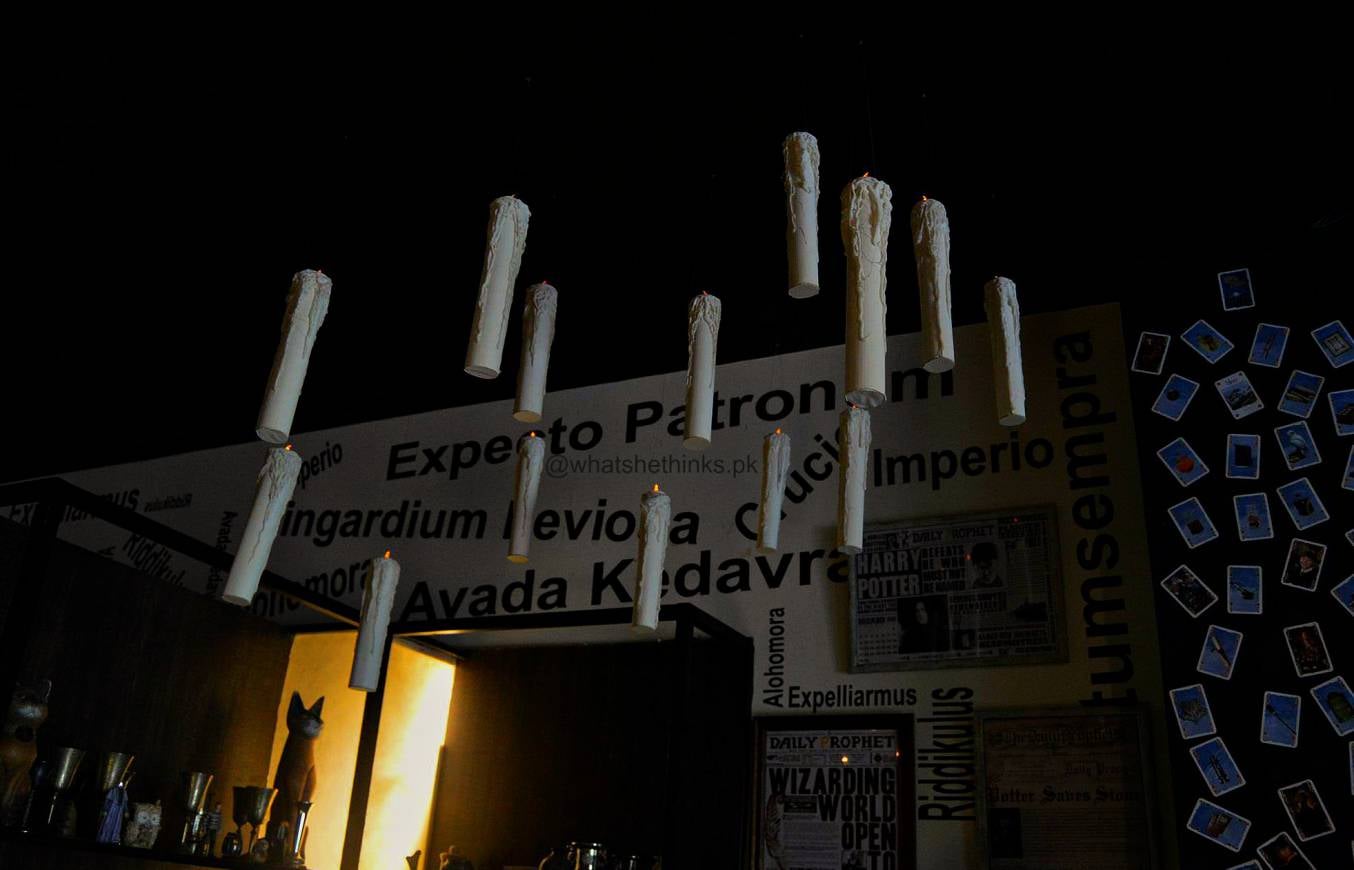 Image Source: Hogwarts Cafe Facebook