Harry Potter Cursed Child Release and 36th Birthday in Dubai
Harry Potter's 36th Birthday Party in Dubai is Actually Happening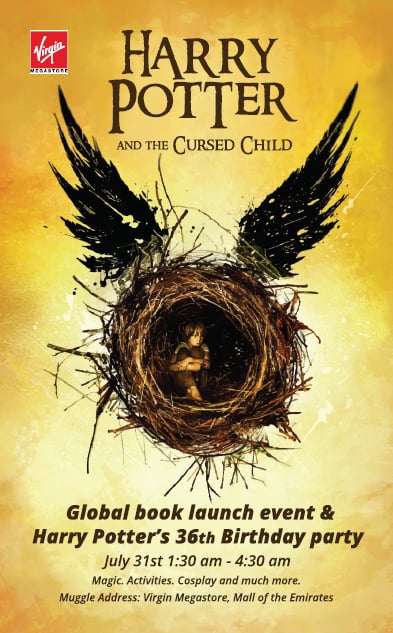 It seems like a lifetime ago that Harry Potter hysteria hit the world and people would camp out to buy the latest book at midnight. Now we could see a repeat of that in Dubai when Harry Potter and the Cursed Child is released.
To mark the occasion Virgin Megastore is a hosting a party for Potter fans at their Mall of the Emirates branch, and guests can expect to go through what Harry went through when he got his letter of acceptance from Hogwarts.
On Sunday July 31 at 1.30-4.30.a.m. there will be plenty of magic and cosplay to keep people entertained on the day which also marks Harry's 36th birthday and author J.K Rowling's own special day.
The occasion is at such an early hour so fans can get their hands on the book at the same time as those in the UK (3am in the UAE) and is the rehearsal script for the new play.
If you're planning on joining the Potter madness and reading the latest offering in one sitting, you'd better book the next day off work now!