The Health Benefits of Happiness
April Fools' Day is Good For Your Health, And This Infographic Proves It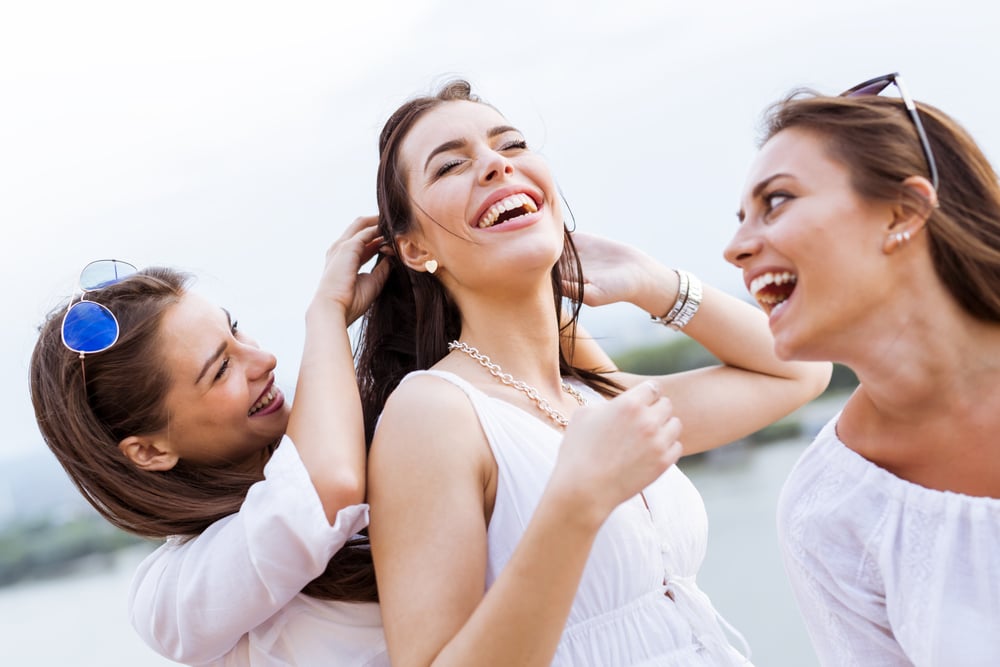 Yesterday was April Fools' Day, and though many people dread it (especially those of us who easily fall for the abundance of pranks on the Internet), there are actually some health benefits for people who are able to find the humor in a good prank.
The benefits of humor are both physical and mental: it can improve memory, relieve muscle tension, boost your immune system, and can even help prevent heart disease.
Clearly, the perks of happiness last longer than a quick laugh, and the team at Happify, a website and app that works to help people live their happiest lives, created a cool infographic to show all the ways a little LOLing can boost your health.
Did you know that women laugh 126% more often then men? Or that people who share a humorous experience when they first meet report feeling closer to each other than those who don't? Or that humor is an essential element in romantic attraction? Read on for more fun facts.