Hijab Barbie 2017
Barbie Finally Introduced a Hijab-Wearing Doll, and It's Inspired by This Athlete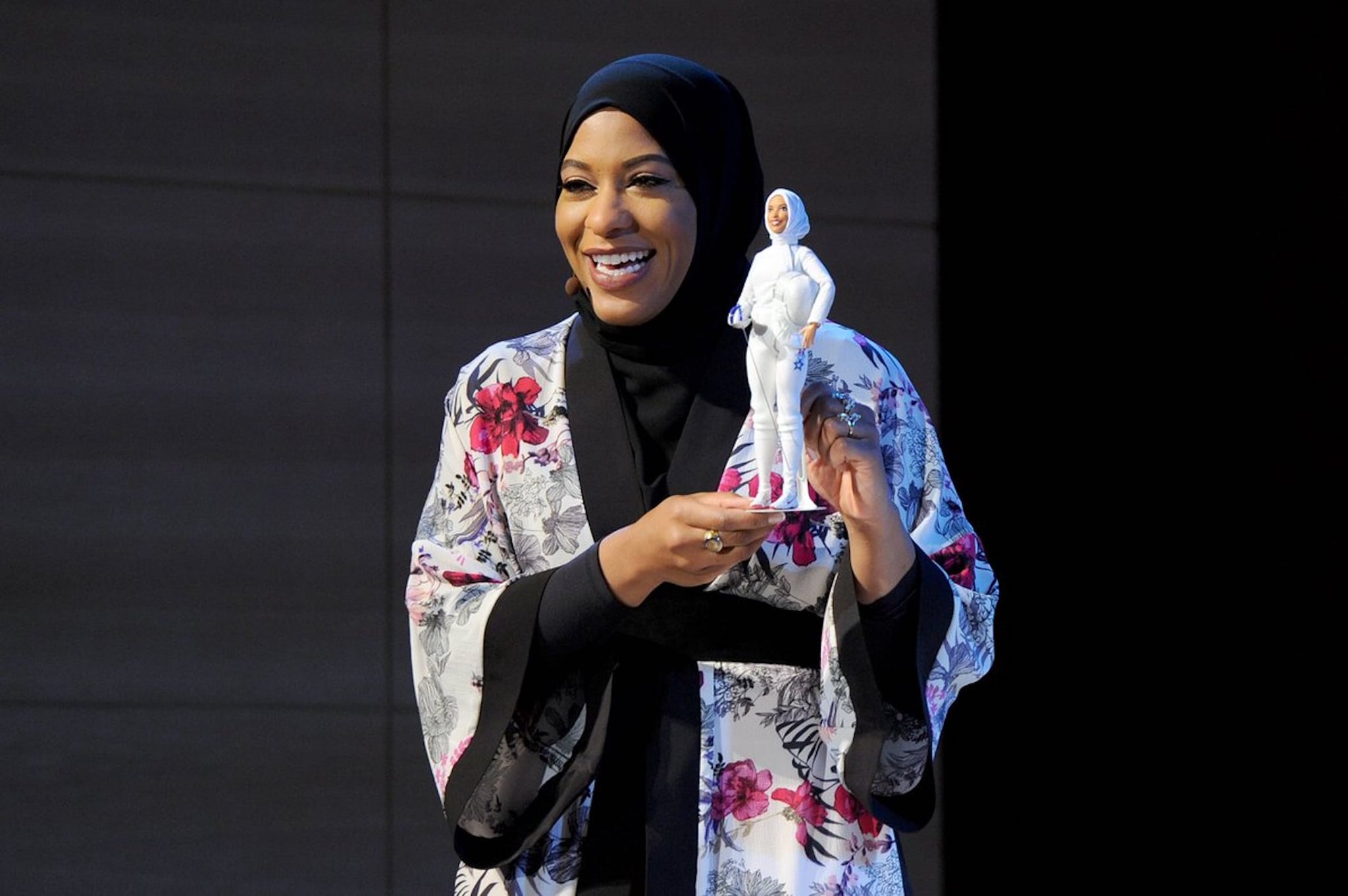 Though we've seen hijab-wearing dolls in the past (hijarbi, to name one), a doll donning a hijab has yet to come from a major international brand...until now.
In an unprecedented move, American toy-giant Mattel has announced the launch of a hijab wearing Barbie, and it's inspired by Olympic fencer Ibtihaj Muhammad, who competed in the last Olympic games while wearing a hijab.
We are so excited to honor @IbtihajMuhammad with a one-of-a-kind #Barbie doll! Ibtihaj continues to inspire women and girls everywhere to break boundaries. #Shero #YouCanBeAnything #GlamourWOTY pic.twitter.com/oV0e6ClgL6

— Barbie (@Barbie) November 13, 2017
According to Mattel, the Barbie will first be available next spring in Australia, and will initially only be sold online.
Ibtihaj, who was the recipient of praise from around the world for being the first American to wear a hijab at the Olympics, called the doll "a childhood dream" in a Tweet she wrote shortly after the announcement.
Thank you @Mattel for announcing me as the newest member of the @Barbie #Shero family! I'm proud to know that little girls everywhere can now play with a Barbie who chooses to wear hijab! This is a childhood dream come true 😭💘 #shero pic.twitter.com/py7nbtb2KD

— Ibtihaj Muhammad (@IbtihajMuhammad) November 13, 2017
According to CNN, "the Shero line, which launched in 2015, includes dolls based on prominent women such as Olympic gymnast Gabby Douglas, model Ashley Graham, ballerina Misty Copeland, director Ava DuVernay and actress Zendaya."
It's an historic moment for the company, and for girls around the world!