Hindu Temple Opening in Abu Dhabi 2018
Abu Dhabi's First Hindu Temple Is Set to Open Next Month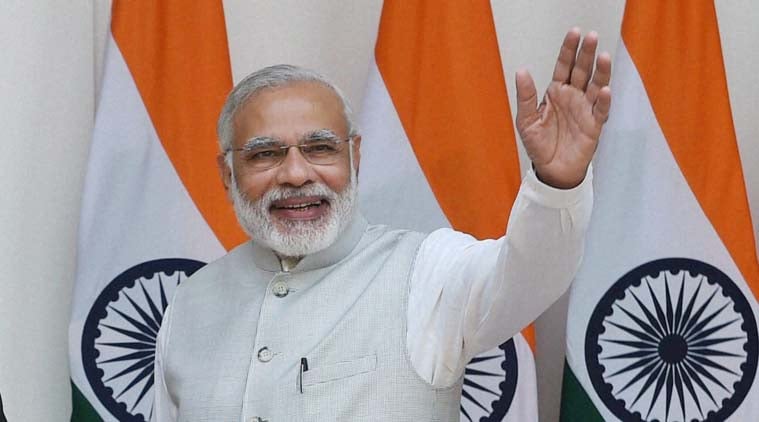 The first Hindu temple is opening in Abu Dhabi and the public won't have to wait too long to visit.
In February, when Indian Prime Minister Narendra Modi visits the UAE, the capital city's first Hindu temple will officially open.
So that news can reach as many people as possible, the commencement ceremony will be live-streamed to community members during a reception in Dubai. The official ceremony will be held at the temple site in Abu Dhabi.
The Consul General of India in Dubai said that 2,000 prominent Indians will be invited to the community reception.
"We are proud that the PM is coming for the second time to the UAE in a short span of time. This will be a very nice community event with the most prominent Indians from all walks of life including business people, professionals, community service people and others will be attending," he said.
The temple will be quite the structure. Since its construction was announced and approved during Modi's first visit to the UAE in 2015, the UAE government alloted 25,000 square feet for the temple.
The UAE has long been applauded for its promotion of tolerance and coexistence. Last year, a mosque in Abu Dhabi was renamed 'Mariam, Umm Eisa,'' which is Arabic for 'Mary, the mother of Jesus'. It has previously been called
The Sheikh Mohammad Bin Zayed Mosque was renamed this week.
After the mosque was renamed, Shaikha Lubna Al Qasimi, Minister of State for Tolerance, thanked Sheikh Mohammad Bin Zayed for his "wise directives in carrying out this initiative that set a shining example, and a beautiful image of the tolerance and coexistence enjoyed by the UAE", according to a statement by national news outlet WAM.
The new Hindu temple will certainly be a community gathering point for Abu Dhabi's sizable Hindu population.