Hopeful Love Songs Spotify
Listen to These 31 Hopeful Love Songs If You're Feeling Lonely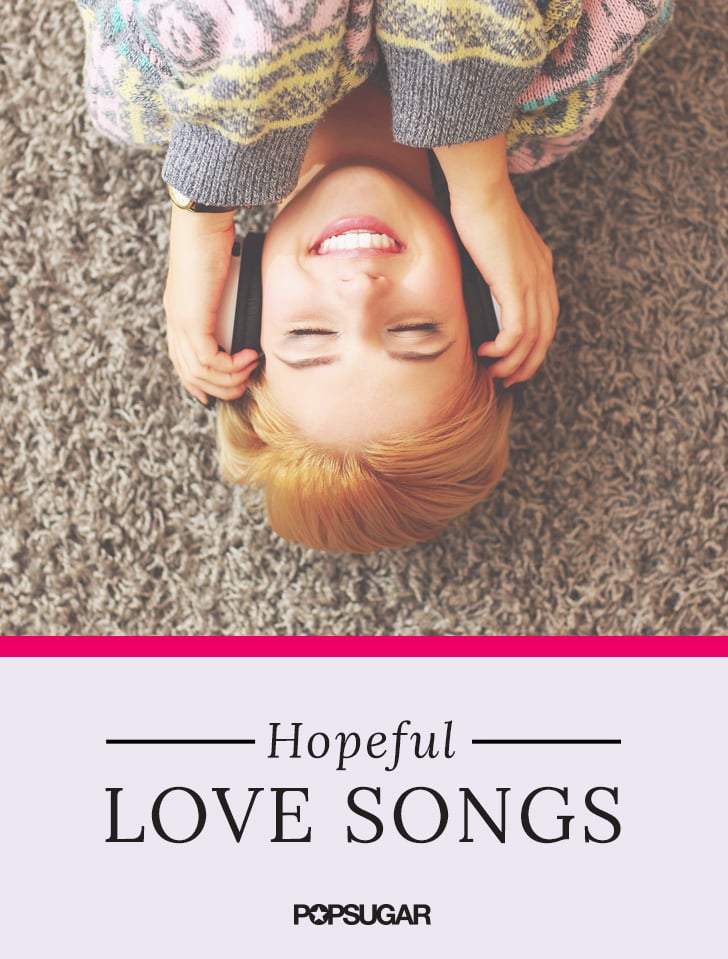 Single and feeling discouraged about the dating game? We dedicate this playlist to you. We've got 31 love songs that are sure to put a smile on your face — each one a positive reminder that sometimes you gotta kiss a lot of frogs before you find your prince (or princess). It's a mix of classics and new tunes, plus a handful of genres, all with the same theme: don't lose hope, love may be around the corner. Check out the song list and then get the Spotify playlist below.
"Haven't Met You Yet," Michael Bublé
"You Can't Hurry Love," The Supremes
"You've Got the Love," Florence + The Machine
"Faith," George Michael
"Happy Girl," Martina McBride
"Keep Your Head Up," Andy Grammer
"Hold On," Wilson Phillips
"Dear No One," Tori Kelly
"Something Like Olivia," John Mayer
"Everybody's Got Somebody but Me," Hunter Hayes and Jason Mraz
"Otha Fish," The Pharcyde
"Someday You Will Be Loved," Death Cab For Cutie
"Here Comes the Sun," Abbey Road
"I Wanna Dance With Somebody (Who Loves Me)," Whitney Houston
"3 Things," Jason Mraz
"Promiscuity," Ani Difranco
"Losers," The Belle Brigade
"Far Away," Ingrid Michaelson
"True Love Will Find You in the End," Daniel Johnston and Beck
"Waltz (Better Than Fine)," Fiona Apple
"'Love Will Come to You," Indigo Girls
"Soldier of Love," Sade
"Tell Me," He Is We
"Forever Unstoppable," Hot Chelle Rae
"Hold On," MoZella
"Our Day Will Come," Amy Winehouse
"Somebody Like You," Keith Urban
"Bless the Broken Road," Rascal Flatts
"The Story," Brandi Carlile
"I Will Wait," Mumford & Sons
"Somebody Loves You," Betty Who
Just remember: you'll need to download the free Spotify software or app to listen to our playlists!