Hotel Arbez Straddles Two Countries
This Hotel Lets You Sleep in Two Countries at Once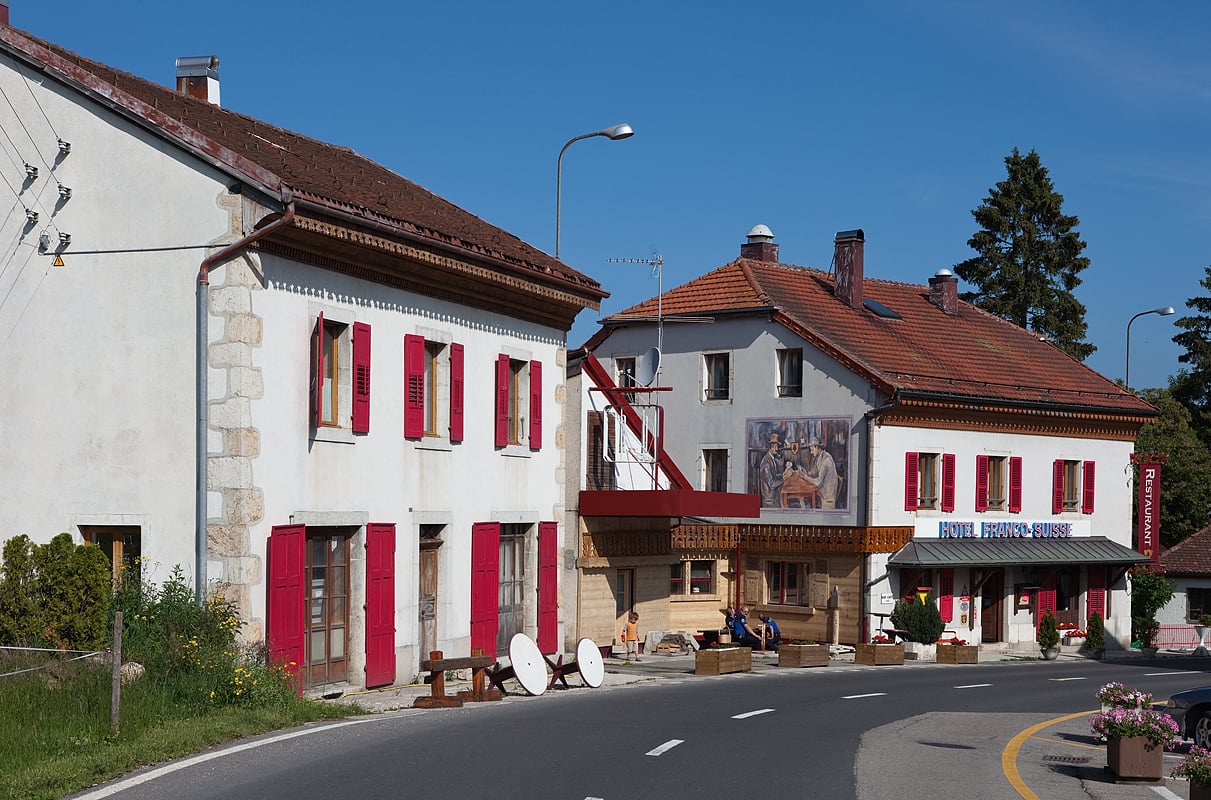 Not sure where to take your next vacation? Don't worry about choosing the location and instead book a room at this truly unique hotel, which allows you to stay in two countries at once.
It sounds a little nutty, but Hotel Arbez, located on the French-Swiss border, is the only hotel in the world to be located in two countries. Upon check-in, guests can decide which side of the divide they prefer. Of course, you can walk around the hotel and experience both cultures (the restaurant serves traditional French and Swiss dishes, and rooms are decorated in typical Alps fashion, with French and Swiss touches throughout), but you'll ultimately end up sleeping in one country or the other.
What's most interesting about this hotel though isn't the fact that it exists in two countries, but rather how it got to be that way. According to Condé Nast Traveler, the Dappes Valley, where Hotel Arbez is located, had been fought over for generations when the Swiss finally agreed to hand it over to France in 1862, and an official handoff date was scheduled for February 20, 1863. Before the deal was complete, a man from the village of La Cure, which straddled the new boundary line, opened a bar/grocery store on the border just before the deal was finalized. In 1921, Jules-Jean Arbeze purchased the then-struggling property and converted it into Hotel Arbez.
But the hotel's storied past doesn't end there: Condé Nast Traveler points out that "During World War II, the only stairway to the hotel's upper floors crossed the Swiss border halfway up. Since German soldiers in occupied France couldn't enter neutral Switzerland, the entire upstairs became a safe haven for fugitives and members of the French Resistance."
The hotel even has some ties to the region, as "Algerian freedom fighters stayed upstairs in 1962 while the Evian Accords were being negotiated to end the civil war in Algeria."
If you're dying to check out this slice of history, the good news is that it won't cost you a ton! Check out rates and learn more about this place right here.