How to Be a Good Wingwoman
Here's What Your Single Girlfriends ACTUALLY Need From You as a Wingwoman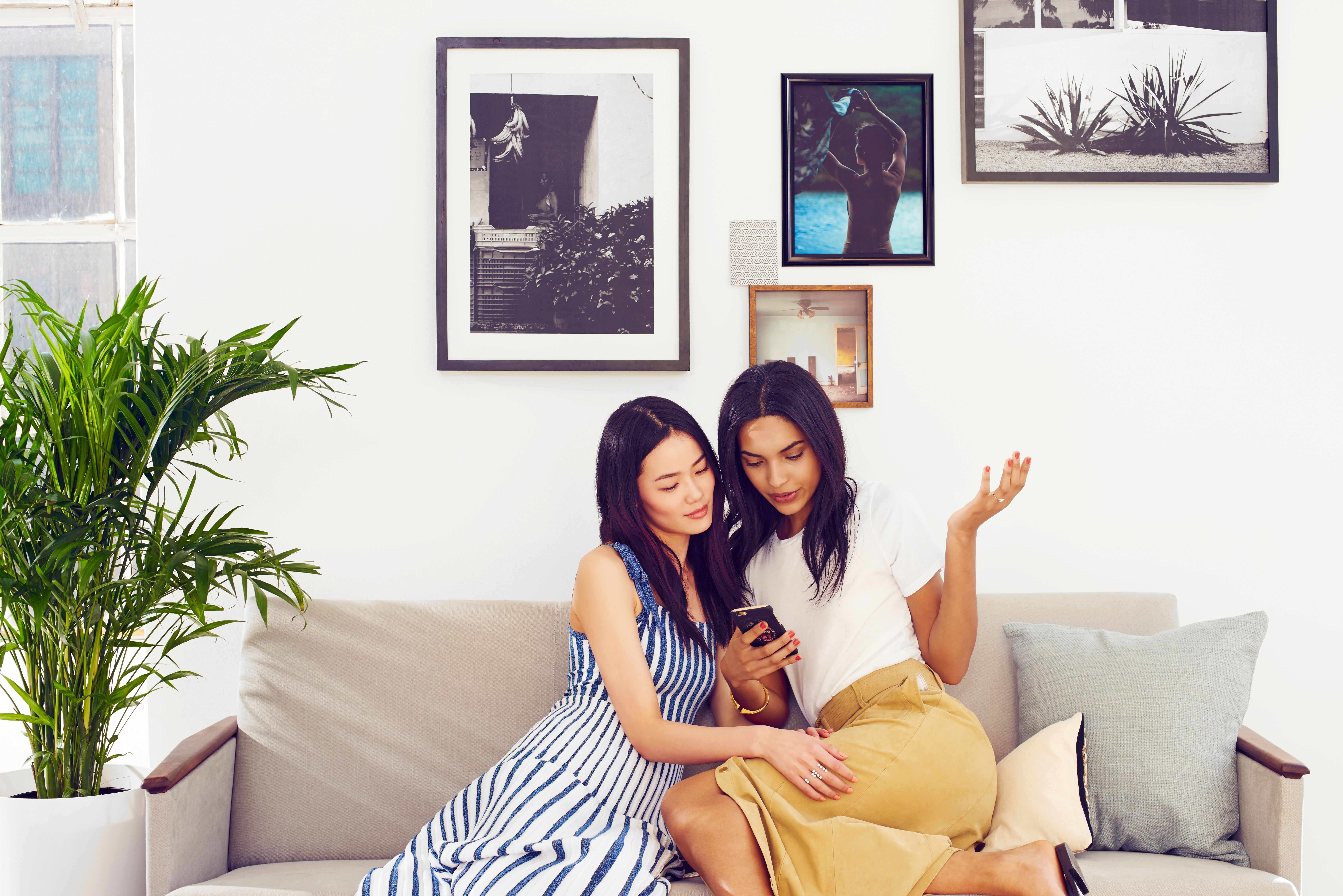 Wingwomen are the power brokers of the dating world. They're the gatekeepers and the shot-callers. They're the true feminists, supporting our girlfriends above all else. And with that power comes great responsibility. We all have single friends who we really want to find a good partner someday, (or even just One. Good. Date.), and there are a lot of ways you, wingwoman 2.0, can help make that happen. Here are ten new rules that go above and beyond bar-hopping and bro-scouting.
1. Pick a Pic
Help your pal choose the most flattering profile pics for her apps. Even though you both love that one of her in the Sorting Hat at The Wizarding World of Harry Potter, maybe not the first one right out of the gate if you're trying to rack up matches.
2. Put Her In, Coach
Dates go badly, guys ghost you and sometimes it all just sucks. It's your primary job as wingwoman to be a fluffer: keep her excited about dating between dates. Pep talks are key to keep her swiping and going out. Sometimes, some of us need a little push.
3. Self-Swipe
If your friend is particularly shy or just lazy, sometimes you'll need to take the reins. Open the apps and just start swiping right on the nice guys for once. For long distance friendships, get your friends to screenshot and then offer up some potential opening lines.
4. Be a Super Connector
It's not stalking if it's not for you, right? Scroll through your Facebook, Instagram and even phone contacts to remind yourself about who could be available and perfect for your friend, right in your own network. Your bench is deeper than you think.
5. Textual Chemistry
If you have a single friend on this earth, you've screenshotted before. Double down on this and offer to help analyze text exchanges and come up with banter for nascent convos. You've been training for this your whole Emoji life.
6. Throw a Party
Put people in a room together the old fashioned way. For your birthday drinks this year, invite some single folks you don't usually hang with, (coworkers, old college or high school buds), and encourage friends to bring friends. No birthday coming up? Organize a happy hour, watch party for your fave show, or group hike.
7. Ego Boost
It's hard out there, and the slog of dating can take a toll on women's self-esteem, to put it mildly, so remind your friend how awesome, gorgeous, powerful and perfect she is. Do let her complain, don't let her settle.
8. Say Yes to the Mess
Once you're in a relationship, you don't always want to go out to bars with your single friends anymore. But just do it. Be a pal and a wingman, old school style. Dress up, buy a round, scout out the talent and even offer to approach people for her — you have nothing to lose.
9. Talk Her Up
When you meet new folks or reminisce with old ones, ask around if anyone knows any awesome singles, or is one himself. It's networking — for someone else.
10. Put a Partner on It
If you're currently in a relationship, you can literally double all these efforts by encouraging your significant other to do the same. Get him or her to ask around, dig into their networks and invite more pals to more parties. People meet in the weirdest ways.
Image Source:
POPSUGAR Photography / Maria del Rio
Product Credit: On Left: Zara Dress, Delfina Delettrez Ring - On Right: Everlane T-Shirt, Frame Skirt, Zara Sandals, Theresa M Lee Rings, Gabriela Artigas Bracelet