How to Make Your Bridesmaid Dress Look Better
5 Ways to De-Uglify Your Bridesmaid Dress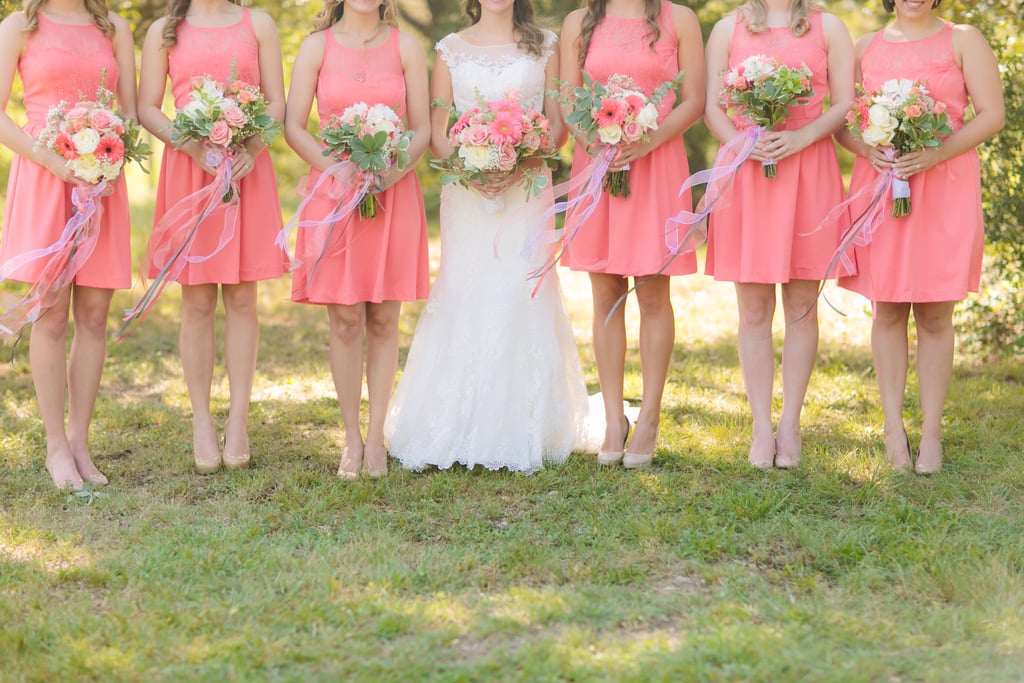 You may not have wanted to say yes to the bridesmaid dress, but since you didn't have much of a choice, you may be faced with finding ways to feel confident in it for the wedding day. Perhaps the dress the bride picked out for you looks like it belongs on the shelves of a costume shop or something that your mom may have worn to a wedding in the 1980s. Maybe the color is something that reminds you of a rotten grapefruit and the shape is, well, there probably isn't much of a shape.
But no matter how wrong your dress is for you, there are ways to make it feel right. In the end, you're only forced to wear this dress for a total of eight hours and then you can toss it in the trash, underneath your bed, or mail it back to the bride and tell her to walk a mile in it, outside, for all the world to see. Either way, if you're looking for ways to de-uglify your bridesmaid dress, start with these five things.
1. Wear Your Favorite Shoes
If the bride is lax about what kind of shoes you can wear underneath your dress, pick a pair that show off your personality and style. Whether you grab your favorite pair, the ones that are the most comfortable, or the ones that are the brightest color, wearing shoes that you feel confident in can help uplift your spirits about the dress.
2. Add On Some Jewels
The dress may not be a color or shape that rocks your own personal world, but you can feel more at ease about wearing the dress if you have accessories that you're excited about. Go with a bold statement necklace or a chunky bracelet.
3. Get a Bold and Bright Purse
If the bride is tossing strict your way about what type of accessories you can and can't wear, opt-in for a funky-looking purse. It's the kind of accessory that you don't have to carry with you every second, so you can put it down for photos and the ceremony and keep it close to your side during cocktail hour.
4. Alter It Just a Bit
If the dress has so many layers on it that it looks like you robbed a fabric store, you may find yourself waning to adjust it as much as you can during the reception, so you get low on the dance floor without being suffocated by your dress. Take hair ties and tie up the bottom of your dress, after the ceremony and cocktail hour are over. These DIY alterations will be hardly noticeable to anyone but you and your legs, who will be so happy they can finally breathe again.
5. Find the Right Bra
If your lady lumps aren't feeling well supported, the rest of you wont be feeling confident. So make sure you accompany the wrong dress with the right bra. If you start there, you'll automatically feel a whole lot better. A good strapless bra has the power to make you feel a whole lot better in an ill-fitting outfit for the night.