How to Participate in the Women's March on Washington 2017
Here's How to Participate in The Women's March on Washington in The Middle East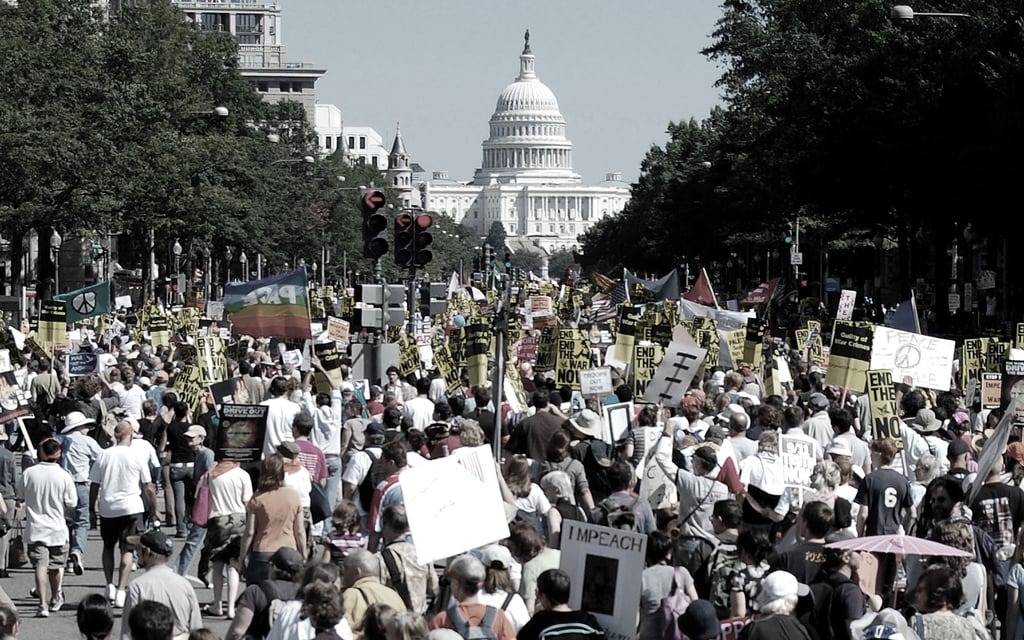 On Saturday, January 21st, one day after President-elect Donald Trump is sworn in as the 45th President of the United States, over 200,000 people will head to Washington, DC, in a march that will begin at the US Capitol-- the same site where Trump's inauguration will take place the day before.
The Women's March on Washington began as a Facebook event and quickly went viral, and the mission is to send a clear statement to the new administration: "The Women's March on Washington will send a bold message to our new government on their first day in office, and to the world that women's rights are human rights," the march's mission statement reads. "We stand together, recognizing that defending the most marginalized among us is defending all of us."
Women, men, and children are welcome to attend.
"The rhetoric of the past election cycle has insulted, demonized, and threatened many of us--women, immigrants of all statuses, those with diverse religious faiths particularly Muslim, people who identify as LGBTQIA, Native and Indigenous people, Black and Brown people, people with disabilities, the economically impoverished and survivors of sexual assault," the statement continues. "We are confronted with the question of how to move forward in the face of national and international concern and fear."
The route they'll take is an historic one, but even if you can't be in the capital on Saturday, sister marches will take place throughout the US and across the world as women all over the globe join America to prove that women's rights are human rights.
Here's how to participate if you're in the Middle East, and here's a complete list of marches. Watch the video below to learn more.
Prepare to March

Our Prepare to March video, narrated by Rosie Perez, will tell you all you need to know ahead of the Women's March on Washington. Watch and share! We can't wait to see you on the 21st in DC.

Posted by Women's March on Friday, January 13, 2017
Riyadh, Saudi Arabia
Saudi Women Rise
January 21, 2017 • 9:45 AM
Riyadh Marriott Hotel
Beirut, Lebanon
Beirut Day of Action: In Solidarity with Women's March on Washington
January 21, 2017 • 3:00 PM
Dammeh Cooperative | تعاونية الضمّ, Achrafieh
Erbil, Iraq
Women's March on Iraq - Erbil
January 21, 2017 • 8:45 PM
Erbil Main Square - Citadel
Qalat Street