IKEA Recreates Syrian Home
You've Never Seen an IKEA Showroom Like This Before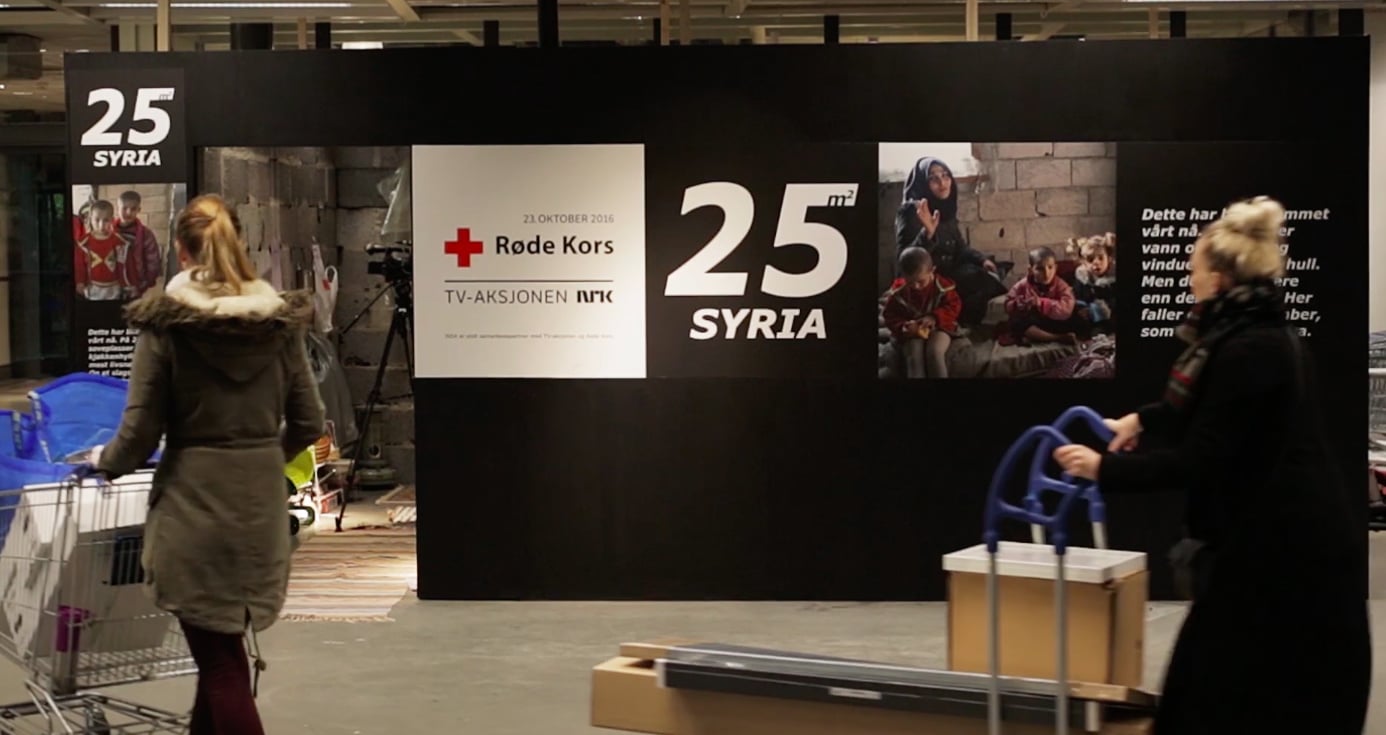 A new installation appeared at Norway's flagship IKEA store earlier this week, and it strays from the brand's typical model showrooms.
Titled 25 m2 of Syria, the installation is part of an initiative to promote Norway's annual fundraising event, "TV-aksjonen." All donations from this year's event will go to the Red Cross to support people living in war and conflict zones.
25 m2 of Syria is a mock apartment, much like you see in IKEA stores around the world, but this time, IKEA created a replica of the real Damascus home of a Syrian girl, Rana, and her family of 9. Throughout the display, IKEA price tags and posters are attached to products-- but not with typical dimensions, color choices, and prices. Instead, IKEA's iconic tags tell the story of how Rana and her family live, and, more importantly, how visitors can help.
Check out the video below!
25m2 SYRIA from POL on Vimeo.