Iftar in Syria Ramadan 2017
This Syrian Iftar Table Heartbreakingly Captures the True Spirit of Ramadan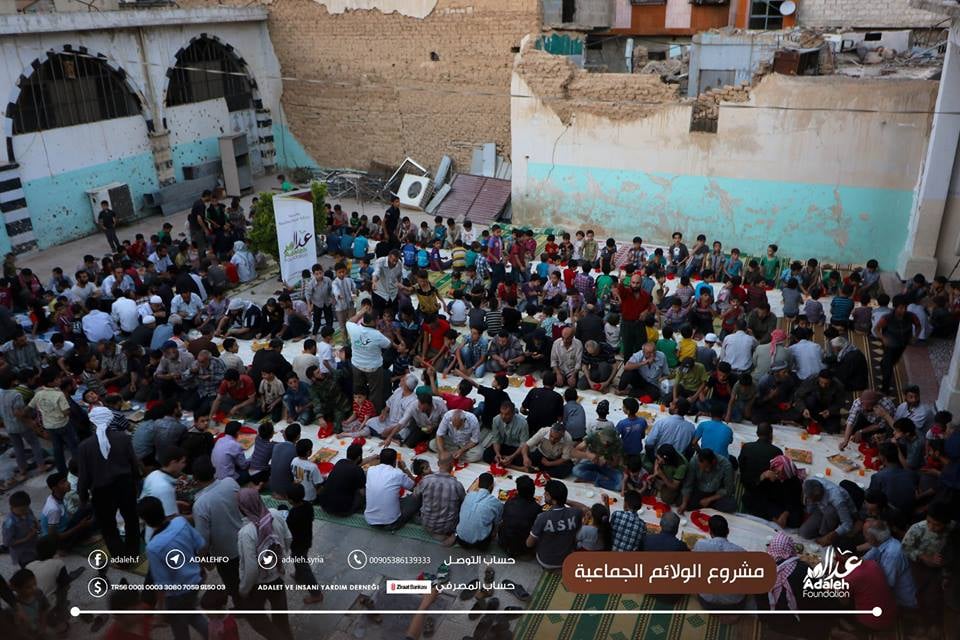 As Ramadan comes to a close, a series of photos was just released as one final reminder of the true spirit of the holiday.
According to BBC, an Iftar was organized by the Syrian Adaleh Foundation, and was held for residents in Douma, which is a suburb of Damascus.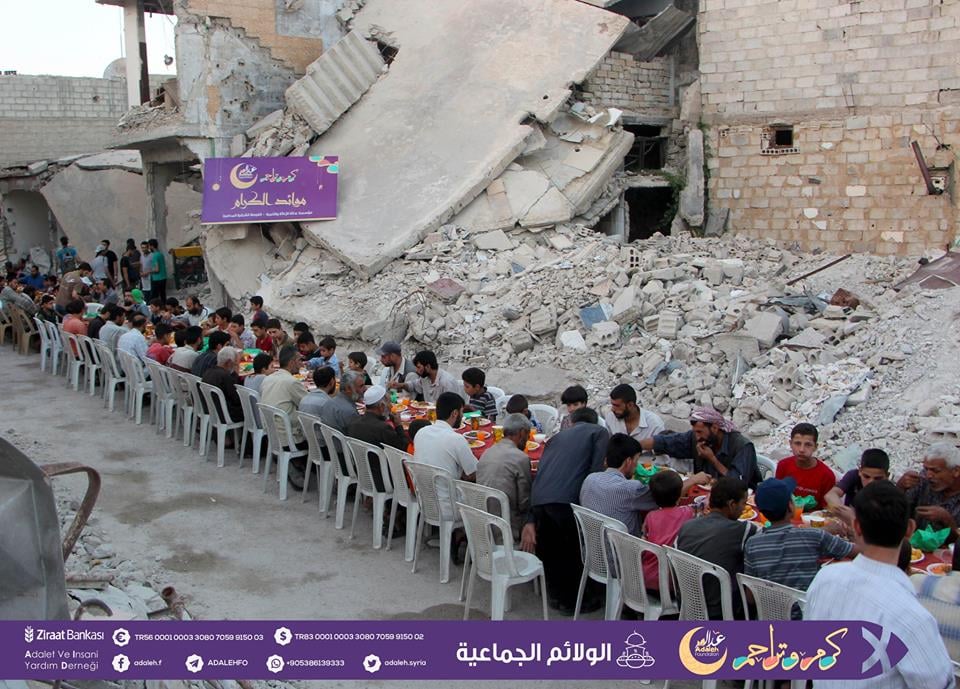 The Turkish organization was founded in 2012 in order to offer aid to people living in the rebel-held area of Ghouta, and for the last ten days of Ramadan this year, they are offering Iftar meals to those fasting in Douma.
"We would have normally been cautious to host such events due to air strikes, but we are taking advantage of the latest de-escalation deal," an official from the humanitarian foundation's Turkey bureau told the BBC.
Photos from the Iftar show Muslims breaking fast along with their families and neighbors. Living among rubble, they continue to celebrate the holiday.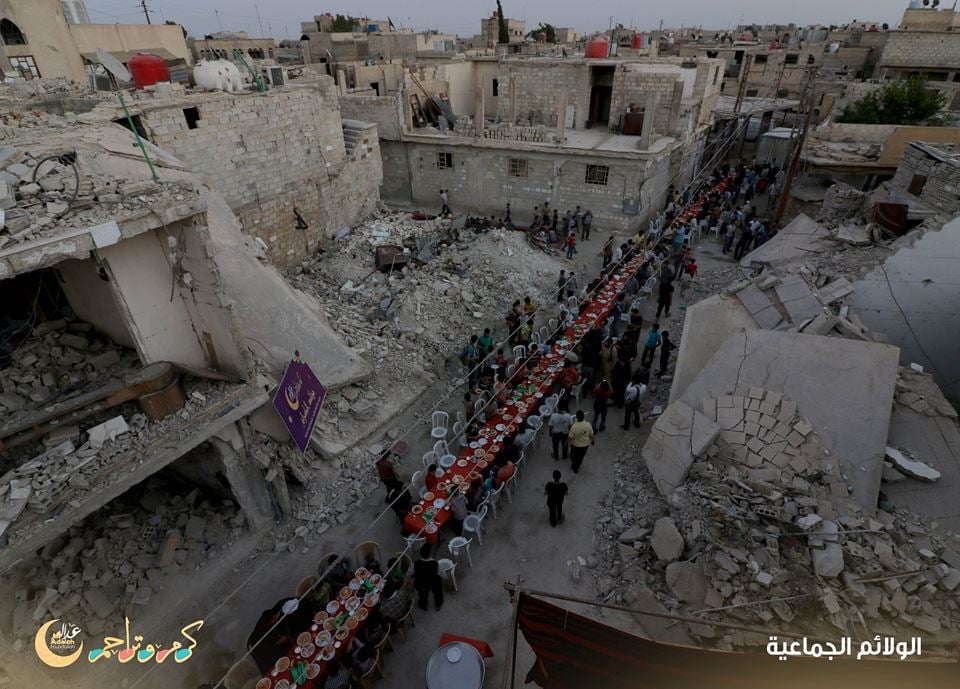 "Food prices in Syria are hugely inflated due to the conflict," BBC reports. "The food for the Iftar - the meal when Muslims end their daily fast during Ramadan - was prepared in other parts of Eastern Ghouta and brought into Douma, which has been besieged for four years, the official said."
"I don't know how emotionally confused I would be if I were in the shoes of anyone inside, " said a Syrian medical technologist who tweeted the photos, calling the scene "Life despite death today in Douma."
"Despite the difficult circumstances, these people hang on to life and teach lessons in perseverance," another person added on social media.
Eid muburak to all!
Image Source: Facebook user مؤسسة عدالة للإغاثة والتنمية