Ilhan Omar Time Magazine
A Muslim Woman Made the Cover of TIME Magazine For the First Time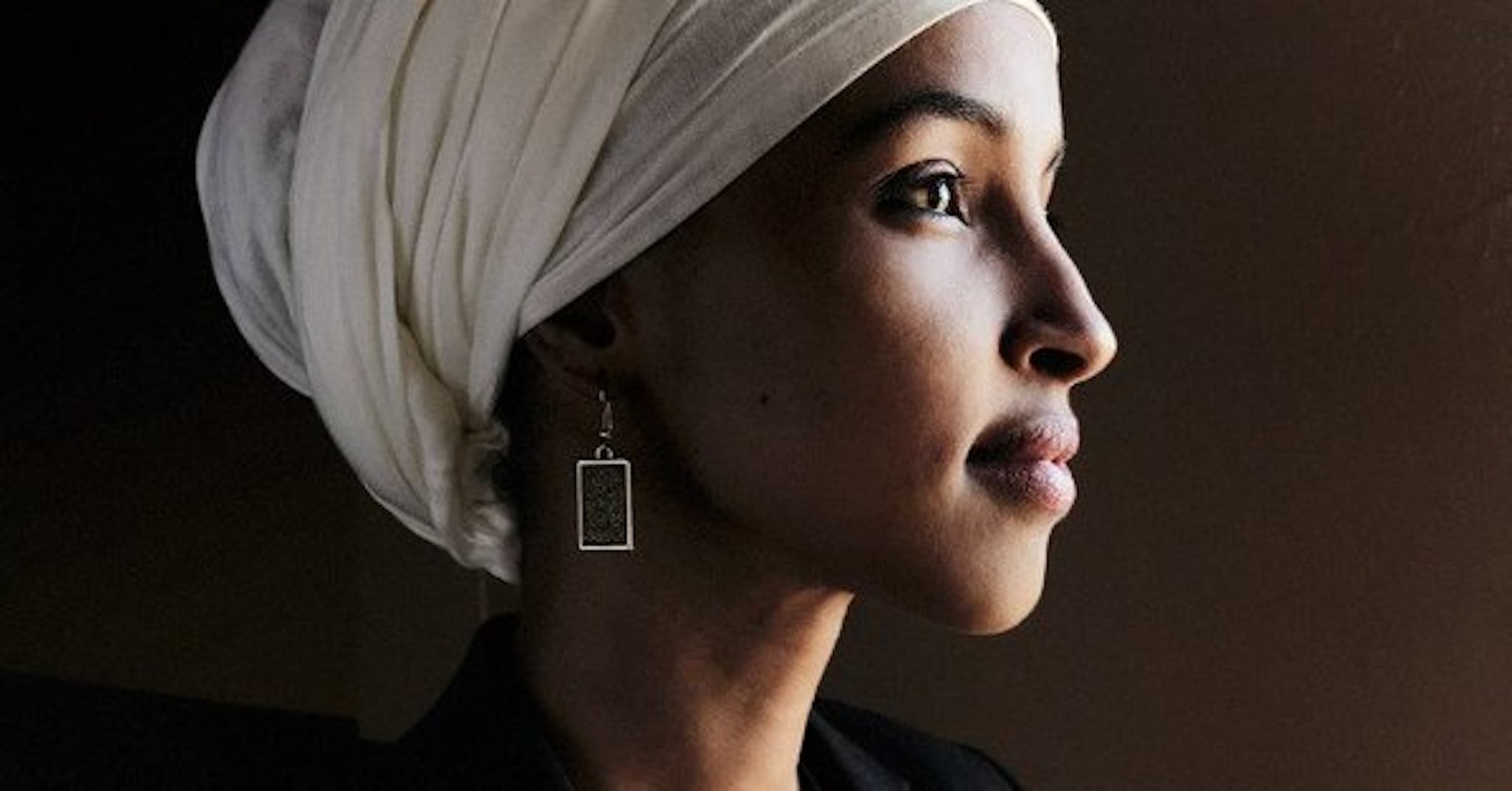 When TIME released images for its September 18 issue, people were pretty excited to see that the magazine made a major step for women and for Muslim women everywhere.
The issue, for which the theme is "Firsts" is more than just a print magazine: rather, 12 covers featuring 12 different women have been released, each of whom has accomplished something for the first time in her respective field.
"Our goal with Firsts is for every woman and girl to find someone whose presence in the highest reaches of success says to her that it is safe to climb, come on up, the view is spectacular," reads the introduction to the project on the official website.
Spanning both digital and print editions of the magazine, Selena Gomez, Hillary Clinton, and Serena Williams are just a few of the outstanding females to be featured in this inspiring spread. One of the most noteworthy inclusions, though, is Ilhan Omar, the first Somali-American Muslim to become a legislator in the US.
"Life in Somalia before the civil war was beautiful. When the war happened, I was 8 years old and at that stage of understanding the world in a different way. We fled to Kenya and ended up living in a refugee camp for four years. We arrived in the U.S. when I was 12," she wrote.
I had to figure out what it meant to be a bridge builder-—what it meant to forge relationships that really never existed becomes the backstory to how I ended up where I am," she continued.
Ilhan Omar is the first Somali-American Muslim woman to become a legislator #SheIsTheFirst https://t.co/VAszMCZ5jz pic.twitter.com/PzPwtxDRZQ

— TIME (@TIME) September 7, 2017
To read more on Ihlan's inspiring story, click here, and to see all the women included in TIME's groundbreaking project, click here.