Instagram Account Paperboyo Puts Star Wars Twist on Dubai
The Force Will Definitely Be With You After Seeing This Instagrammer's Creative Dubai Shots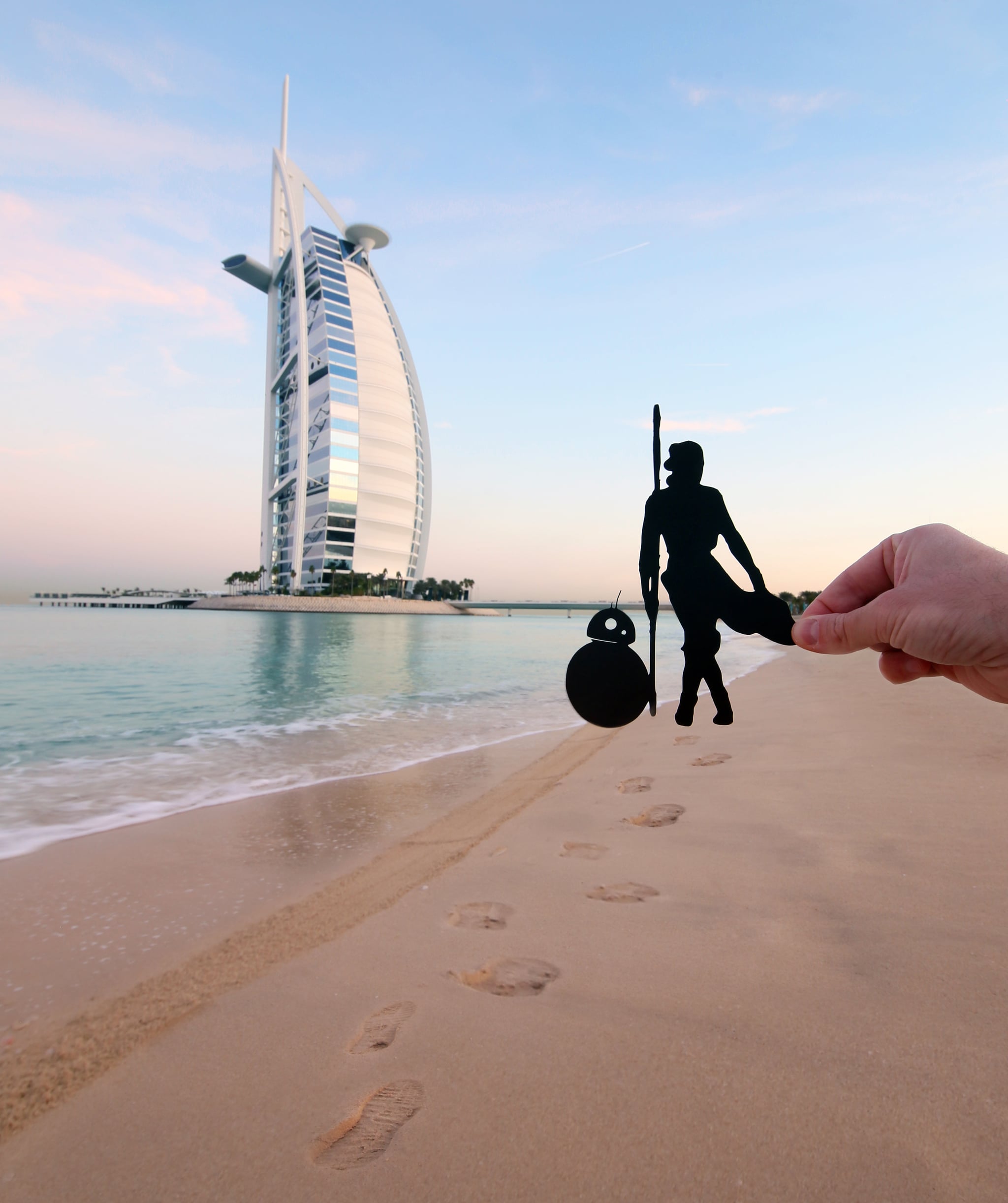 We've seen him capture famous landmarks around the world in a unique way with his paper cutouts before, but this time Instagram user paperboyo is helping us see Dubai in a whole new way.
The British photographer is celebrating his love for Star Wars: The Last Jedi by helping us imagine if the movie was set in the emirate. Three of his new pictures show character Rey and the BB-8 from the movie franchise placed in the city, using black cutouts to create a shadow-like effect on the beach in front of the Burj Al Arab, on top of the spectacular building's helipad and in front of the tallest building in the world – the Burj Khalifa.
"I'm a huge fan of both U.A.E architecture and Star Wars, so creating this bespoke artwork here in Dubai was a career highlight for me," Rich McCor, aka paperboy, said. "Dubai has so many globally recognized landmarks and I enjoyed exploring the architecture – from Bur Dubai to Palm Jumeirah, to Dubai Marina – when I visited.
"With such a rich landscape of varied architectural style, I was spoiled for choice as to which buildings to use for the Star Wars shots, but chose the iconic Burj Khalifa and Burj al Arab as they are personal favorites of mine."
Now that gives us inspiration to get more creative with our Instagram shots.
May the force be with you!