Instagram Posts About the Rohingya Crisis
Here's How 2 UAE Royals Are Bringing Attention to the Rohingya Crisis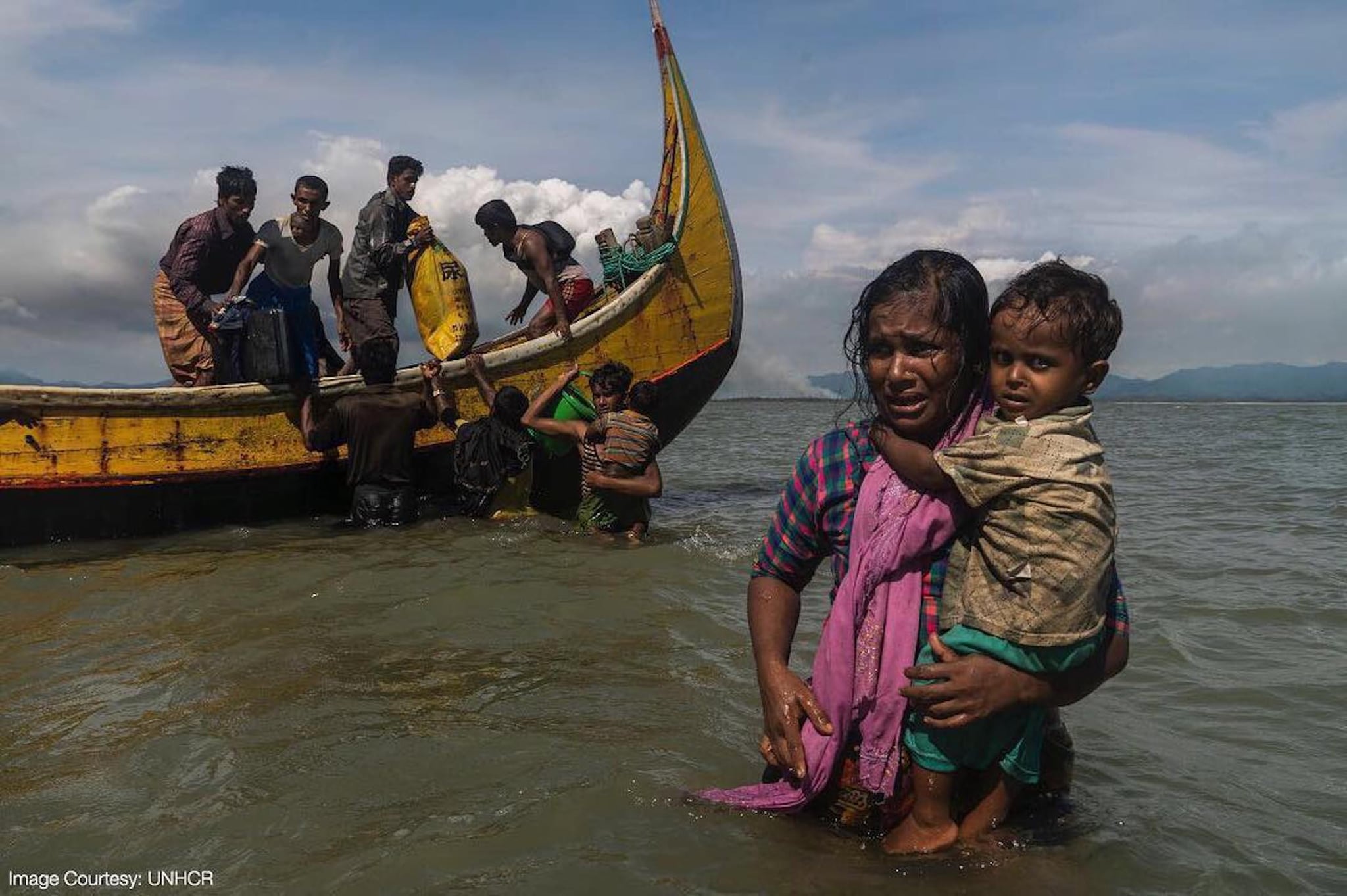 Over the past few months, hundreds of thousands of Rohingya have fled from Myanmar as their homes are being burned, and people are being beaten and murdered.
Sheikh Mohammed bin Rashid, who has stepped up and offered support for a number of international crises recently, already offered his private plane to transfer food and other relief items to over 600,000 refugees who have fled to Bangladesh, and now two more UAE royals are making public statements to bring attention to the cause.
Both Princess Haya and Sheikh Mo shared photos to their Instagram accounts this week, calling on the UN and other "global powers" to step up.
"Over the past week alone, more than twenty thousand Rohingya have fled brutal persecution in Myanmar -- their homes burned, many brutally beaten, family members murdered. HH Sheikh Mohammed bin Rashid Al Maktoum generously created an open air bridge which continues to deliver humanitarian items to those who need it most. But this is not enough!" Princess Haya wrote. "The UN and global powers must stop this ethnic cleansing now or thousands more will surely die in the weeks ahead. Each day they wait, more lives are lost. #Rohingya"
She followed up with a second post, sharing a photo of Rohingya children wading through a river carrying their belongings.
In the caption, she confirmed that the UAE government had pledged a donation of $7 million for Rohingya relief.
"The UAE government pledged US$7 million for #Rohingya at the Pledging Conference for Refugee Crisis organized by @ un_ocha @unmigration and @unhcr_arabic and co-hosted in Geneva today by the European Union and Kuwait," she explained. "The UAE government will continue to operate relief airlifts and provide aid workers in addition to the efforts of @ihc_uae. The conference was a great opportunity for governments to show their solidarity and share the burden and responsibility for the #Rohingya #HumanitarianAid #RefugeeCrisi"
The UAE is certainly setting an example for other countries, and the royals' calls to action will hopefully lead to more support from leaders around the world.