The Insult Lebanon Oscars 2018
A Lebanese Film Was Nominated For an Oscar For the 1st Time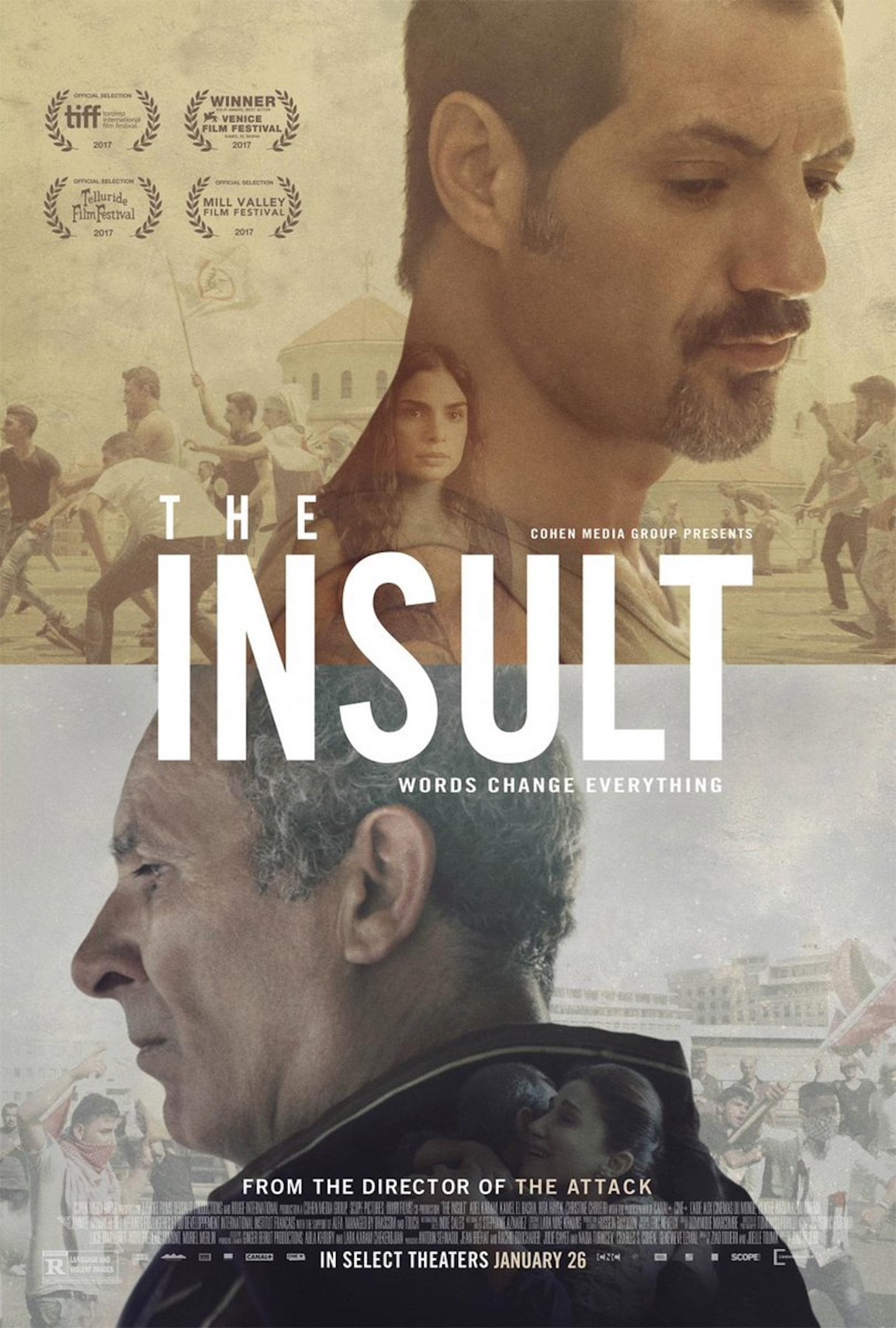 The 2018 Oscar nominees are finally in, and for the first time ever, a Lebanese film has been nominated.
Nominated in the Best Foreign Language film category, The Insult is the latest film from Lebanese filmmaker Ziad Douieri.
"The Insult is nominated in the Best Foreign Language Film Category at the 90th Academy Awards, for the first time in Lebanese cinema's history," Douieri wrote in a Facebook post following the announcement.
The Insult will compete against four other films from Chile, Hungary, Sweden, and Russia, but because it's the country's first nominee, the nomination is especially meaningful for Lebanon.
Congrats to our Foreign Language Film nominees! #Oscars #OscarNoms pic.twitter.com/CtcVCNZXZe

— The Academy (@TheAcademy) January 23, 2018
In addition to being a huge triumph for Lebanon, the nomination is also being regarded as a success for Arab cinema, and the Arab world.
Dubai Film Festival even Tweeted a congratulatory message for the film.
Big milestone for Arab and Lebanese cinema! #Lebanon's THE INSULT has just been nominated for a Best Foreign Language Film #Oscar, the first time in the history of Lebanese cinema! Congrats to everyone involved! #SupportArabCinema #OscarNoms #Oscars2018 #Oscars90 pic.twitter.com/LKwJ8uof9y

— Dubai International Film Festival (@dubaifilm) January 23, 2018
The Insult isn't the only film from the region to be nominated. In the Best Documentary category, Last Men in Aleppo has been nominated, which follows Syria's White Helmets as they navigate through tragedy.