James Kingston's Latest Dubai Stunt
This Dubai Stuntman Scares Us Once Again With New Video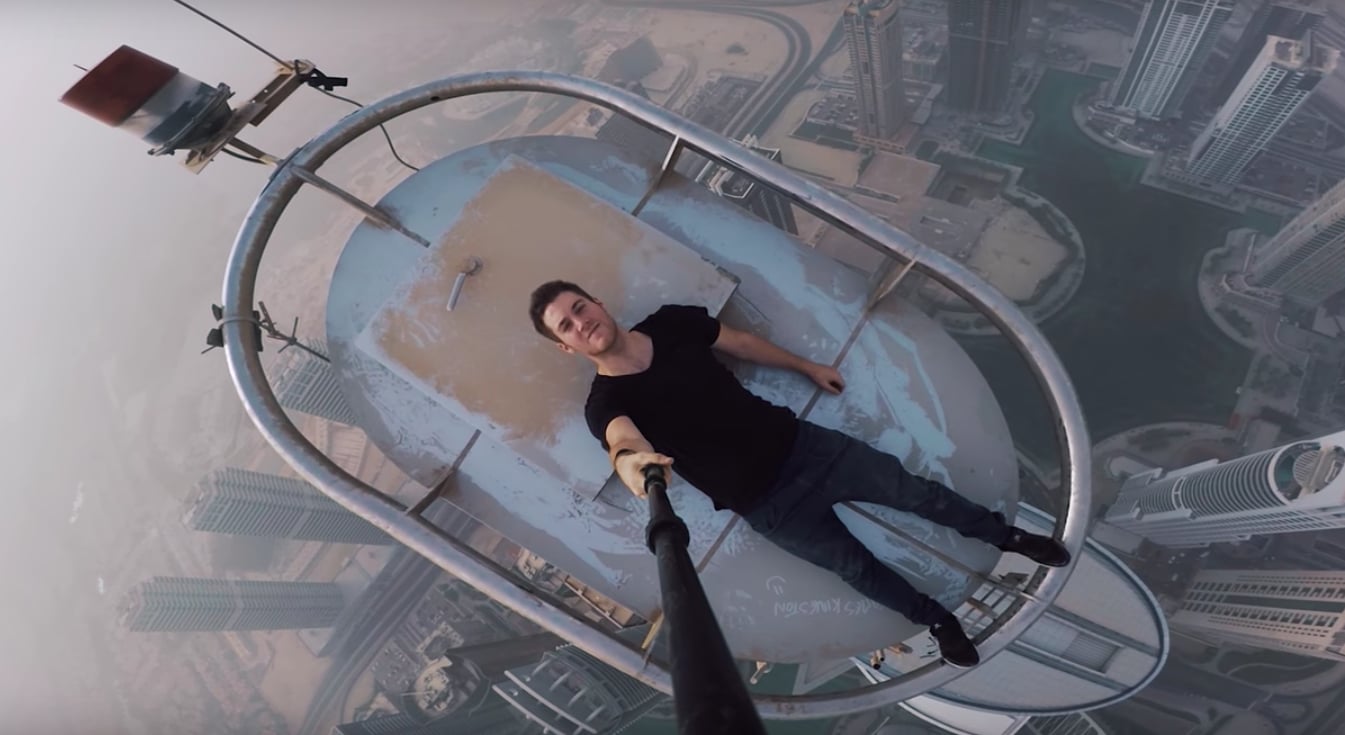 James Kingston is no stranger to death-defying stunts, but in his latest video, the daredevil has a seemingly close call as he teeters on the edge of a Dubai skyscraper.
Almas Tower in JLT was home to Kingston's latest climb, and the video posted to YouTube three days ago shows him and a friend sneaking in past a sleeping security guard, and riding the elevator to the highest level.
From there, the two men climb a series of ladders and then crawl through a door that lets them out onto the building's highest point. Though they seem steady-footed, the surface is covered in dust and sand, which often makes for slippery conditions.
Though he teeters on the ledge at one point, the two men do make it back into the building safely.
Watch below-- and see if you can make it through the entire video!