Jason Hackenworth Skyward Instillation Dubai Mall
The Dubai Mall's Fragile New Art Instillation Actually Has a Really Deep Meaning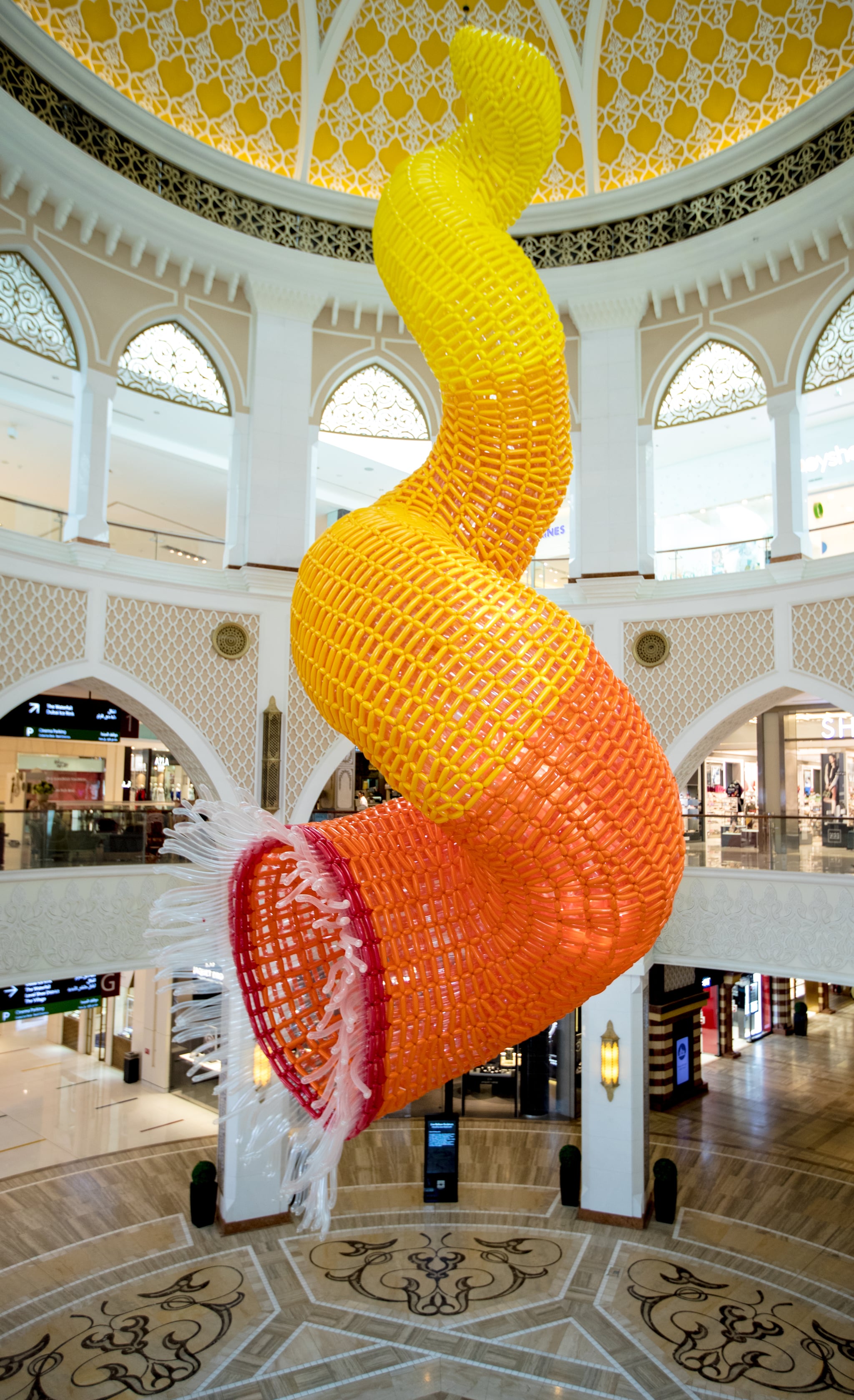 His work has been exhibited at some of the best museums in the world, including the Solomon R Guggenheim New York and The Victoria and Albert Museum London, as well as at Art Basel Miami Beach. Now Dubai is getting a piece of Jason Hackenwerth.
Pass through the world's largest mall, The Dubai Mall, over the next two months to see his Skyward installation at the Souk Atrium, where almost 20,000 latex balloons make up this fascinating artwork.
The ombre spiral piece goes from yellow to red as it hangs from the ceiling, flowing with natural sunlight. Believe it or not, the artist's creation is not just all of hot air, it has a deep and significant meaning.
"Skyward can be interpreted as a poetic expression of humanity's urgent dream of ever greater heights in all things… and of the dynamic ways in which we achieve it," Jason says.
We're all about that, Jason!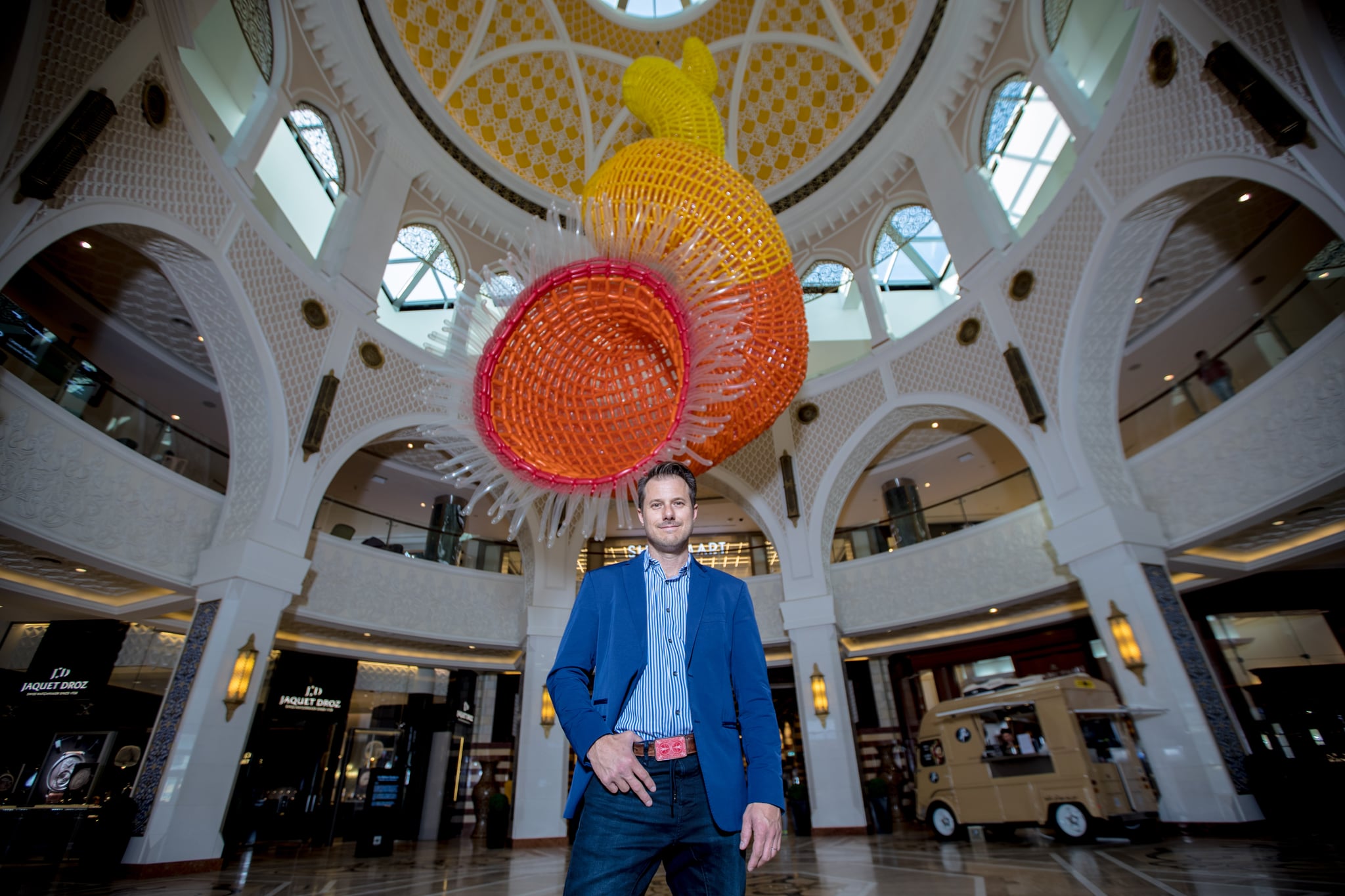 Image Source: Emaar