Jebel Jais Highest Concert in the UAE
A Concert Held in Jebel Jais Over the Weekend Will Take You to New Heights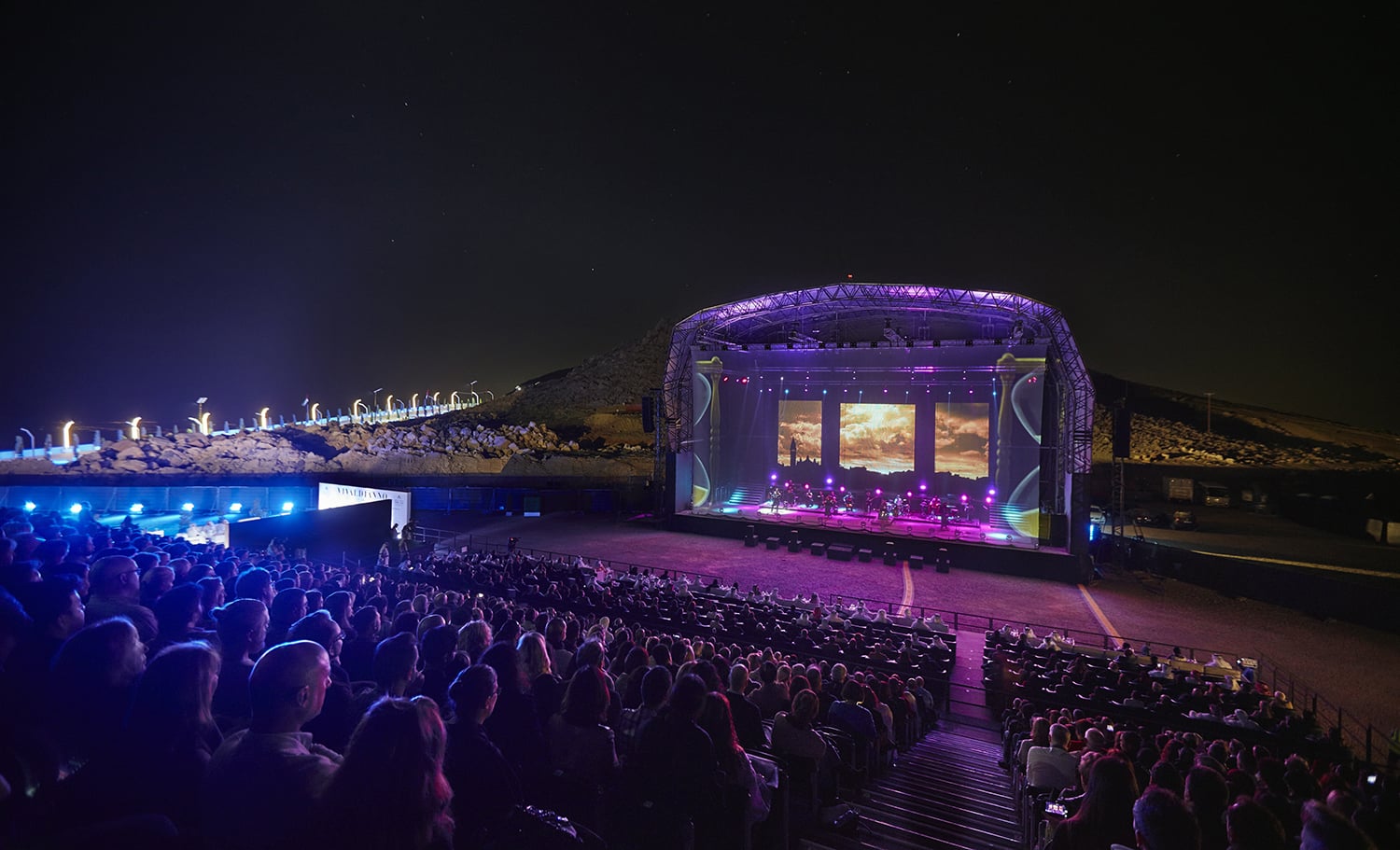 Over the weekend, the UAE reached another feat, hosting the country's highest concert ever in Jebel Jais.
At 1,600 meters above sea level, Jebel Jais is the UAE's highest peak, and over 1,200 music fans (including by His Highness Sheikh Saud Bin Saqr Al Qasimi, Supreme Council Member and Ruler of Ras Al Khaimah) from around the region made the trek to Ras Al Khaimah to watch international music sensation Vivaldianno – City of Mirrors perform baroque masterpieces and compositions of Antonio Vivaldi with 3D visual effects and light shows.
"The sold-out event indicates that people in the UAE and outside have an appetite for these kind of events in the unique setting of Jebel Jais, the UAE's highest peak," said Haitham Mattar, CEO of Ras Al Khaimah Tourism Development Authority.
"This is the first of many such events to come. We chose Vivaldianno because it has a compelling story, steeped in history. We intend to bring events that resonate with deep history and culture – as that is one of the key pillars of our destination brand."
If you couldn't make the concert, the event plans on returning next year- so stay tuned. Until then, let this video transport you to the heart of Jebel Jais.