Justin Trudeau's Ramadan Message 2017
Justin Trudeau's Ramadan Message Is the Opposite of Donald Trump's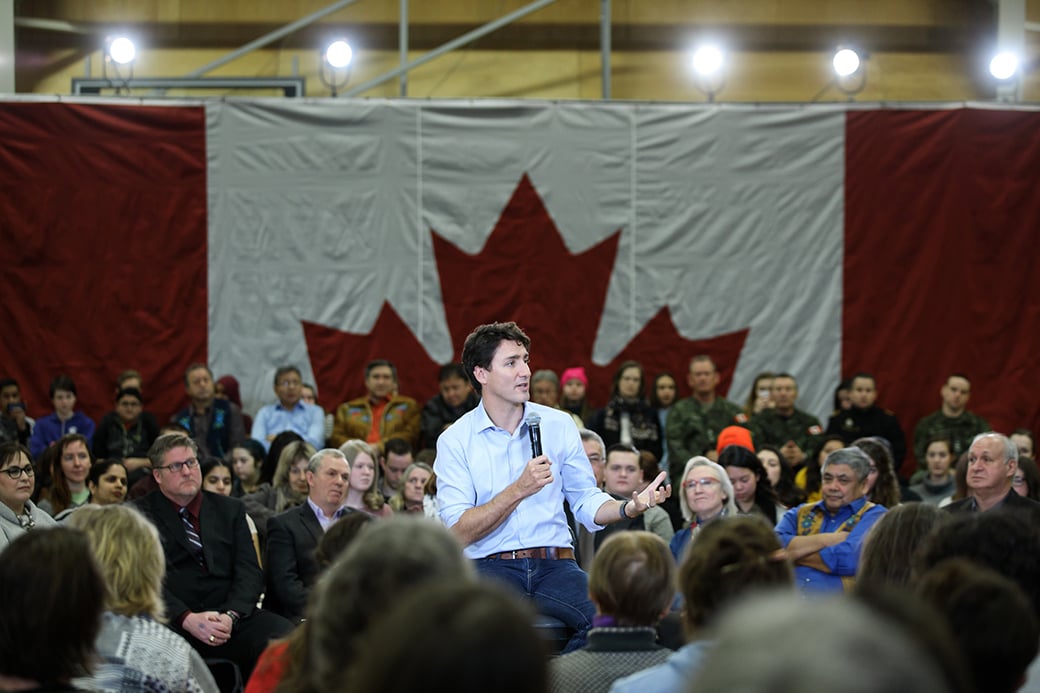 Like US presidents past, Donald Trump issued an official statement marking the start of Ramadan. Published on the White House's website, the president, whose current approval rating is less than 50 percent, began his speech: "On behalf of all Americans," he said, "I would like to wish all Muslims a joyful Ramadan."
Instantly and inaccurately suggesting that Americans and Muslims are two separate entities that do not overlap (despite the 3.3 million Muslims living in the US), Trump continued to engage in rhetoric that is both offensive and dangerous.
Forever his polar opposite, Trump's Canadian counterpart, Justin Trudeau, also issued his official Ramadan statement, and the two could not be more different.
"Tonight at sunset, Muslims in Canada and around the world will mark the start of Ramadan," Trudeau said on Friday evening."Ramadan is a sacred time of the year for the Muslim community, and commemorates the revealing of the Qur'an to Prophet Muhammad. The month-long journey of fasting and prayer encourages spiritual growth, reflection, and compassion for those who are less fortunate.
"Ramadan is also a time of community, when Muslims gather with family and friends to pray and share iftar, the evening meal. For all of us, Ramadan is a reminder to appreciate the many gifts we are given, and to give generously to others, in our communities and around the world.
"This year, as we celebrate the 150th anniversary of Confederation, let us take the opportunity to honour the many cultures, traditions, and beliefs that make Canada such a wonderful place to live. Muslim Canadians help make Canada the strong, diverse, and inclusive country it is today."
While Trump took the start of the Holy Month to bring up terrorism and extremism (perhaps inadvertently suggesting that the two are somehow connected), Trudeau spoke up to the ways in which Muslim Canadians add to the diversity and the greatness of the country.
It's another win for Trudeau, who has already opened Canada's doors to tens of thousands of Syrian refugee, proved with his statement why the North American nation continues to welcome people of all faiths, and incorporate them into the fabric of the country.
To follow up, Trudeau even released a video wishing Muslims in Canada and around the world a blessed and peaceful holy month.
What did Trump do? For starters, decline to say whether or not he'd be hosting an iftar in the White House.
Wishing Muslims in Canada and around the world a blessed & peaceful holy month of #Ramadan. https://t.co/ldumWYlc1e pic.twitter.com/NcDK3ZNoSF

— Justin Trudeau (@JustinTrudeau) May 26, 2017
Image Source: Prime Minister of Canada