Laguna Water Park at La Mer, Dubai
This Free Fall Slide at a New Dubai Water Park Will Make Your Heart Skip a Beat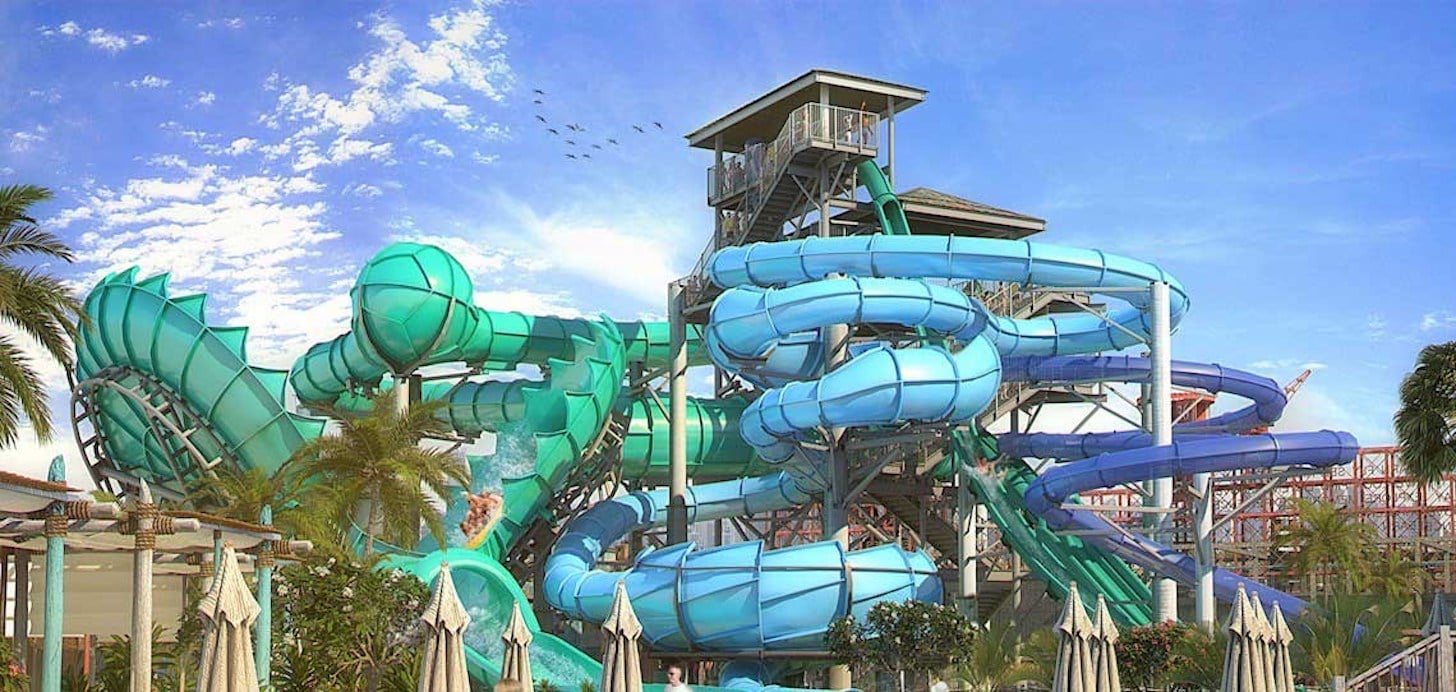 Dubai's somewhat new beachfront development, La Mer, just got way cooler with the announcement of Laguna Water Park – and there's one terrifying ride we can't wait to try!
The Free Fall water slide is bound to be as fast and heart-pounding as the name suggests. Adrenaline junkies that love the feeling of their heart dropping to their stomachs will love this waterslide, which sees them free falling from high up into a splash lane.
Doesn't that sound nauseatingly good?! And that's just one of the many rides that the water park will provide. There's WaveOz 180 – which is an epic surfing experience and one of the only three in the world. There's also lazy rivers, pools, cabanas, and splash pads for the little ones who aren't quite ready for the big rides.
But because La Mer isn't strictly a water park – it's more of a dining and retail beachside development - that means that there are tons of restaurant choices and beachside chilling.
Bliss.