Lapita Hotel Dubai Haunted Mu Cluster Halloween Review
This Haunted Hotel in Dubai Is the Best Way to Spend Halloween and No Kids Are Allowed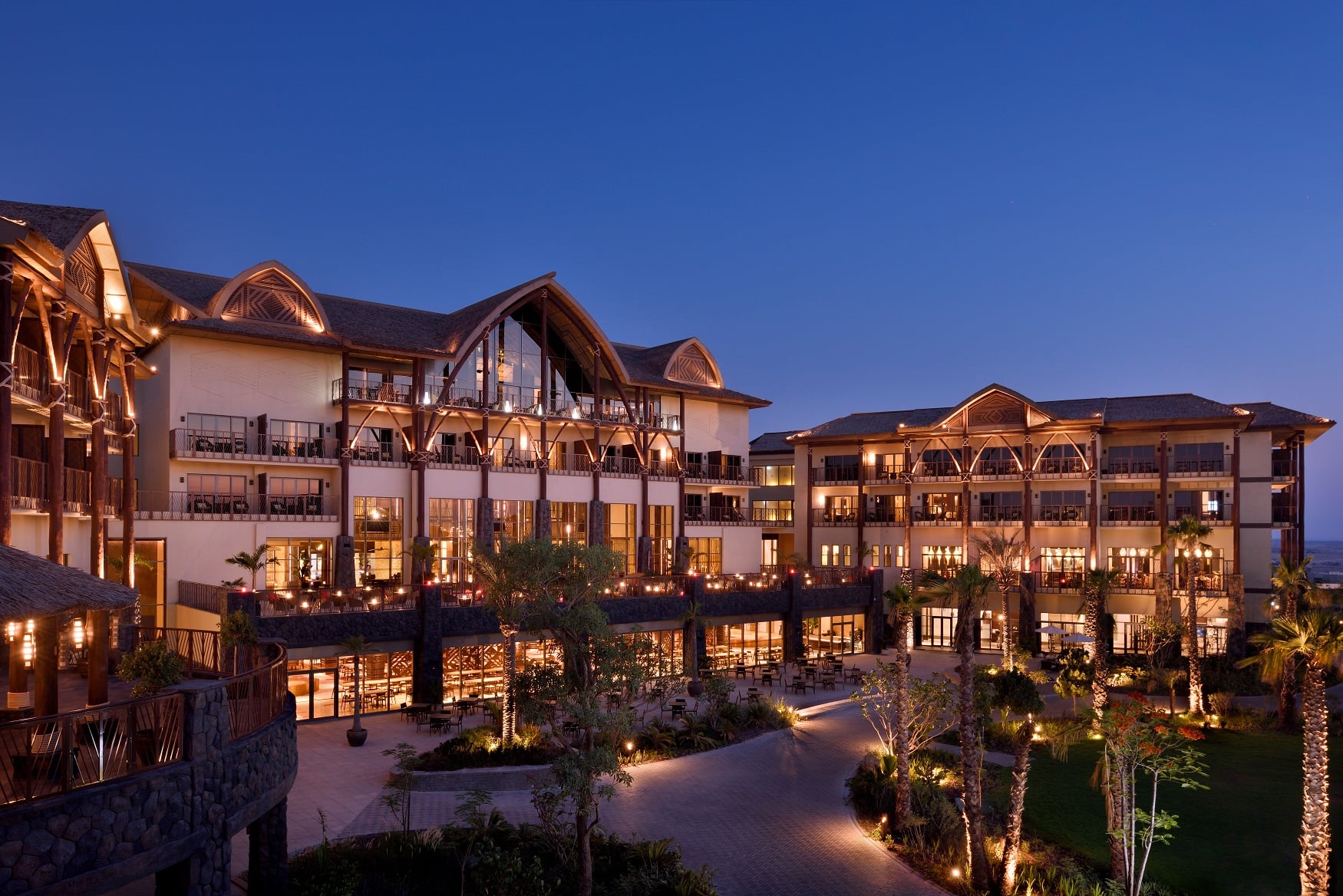 As the the neighboring hotel to Dubai Parks and Resorts, Lapita is probably the no.1 option for a place to stay with the family, but for Halloween week the Polynesian-themed resort is advising you leave the kids at home if you want to experiencing their Haunted Mu Cluster.
From October 26-31, you can experience what it feels like (almost) to sleep inside a spooky house. While in the past I have experienced super scary experiences at themes parks around the world (such as Universal Studios walk-through haunted house, where characters jump out to scare the newbie Jeebies out of you, actually staying the night around zombie and skeleton characters takes it to the next level.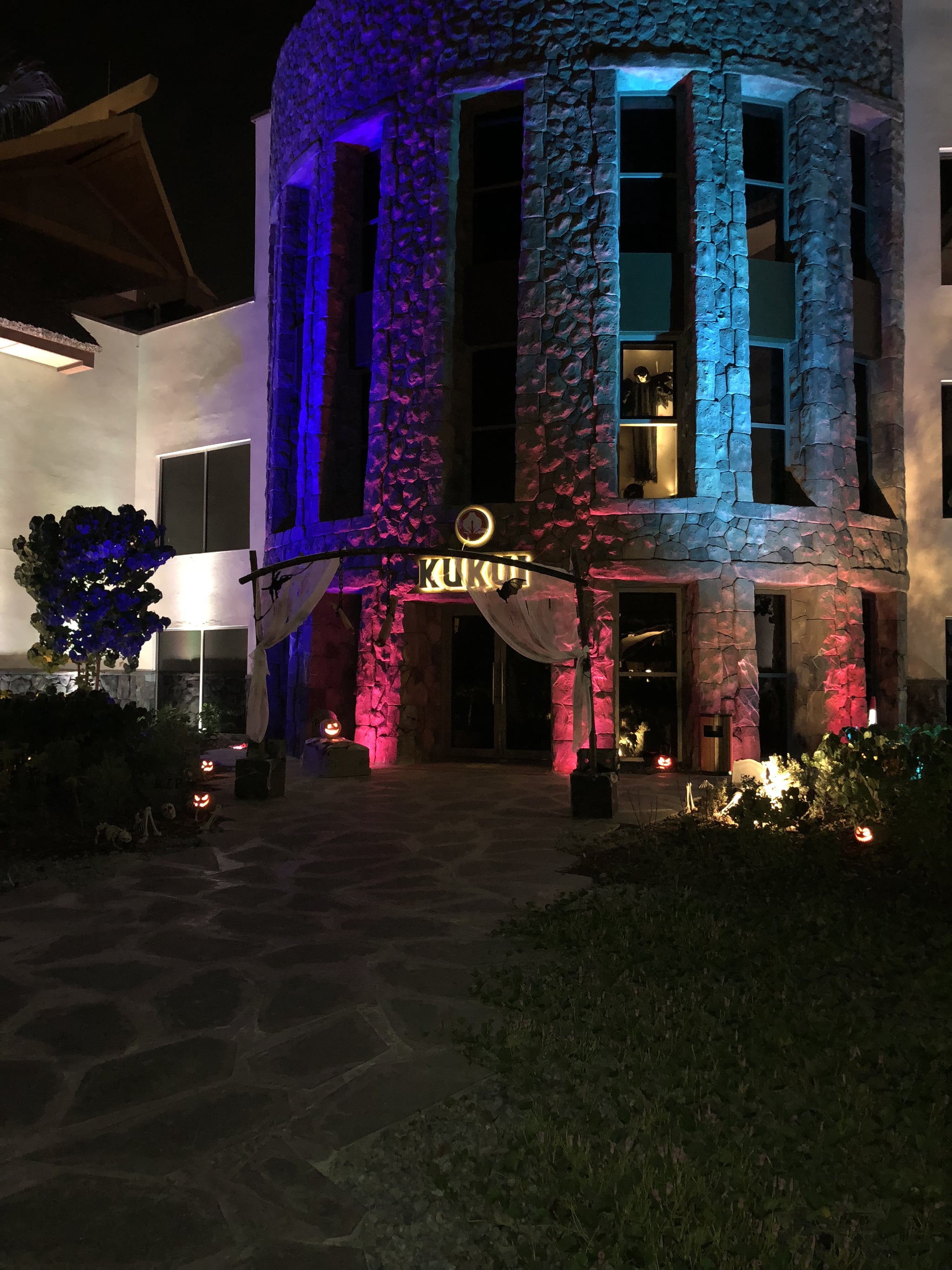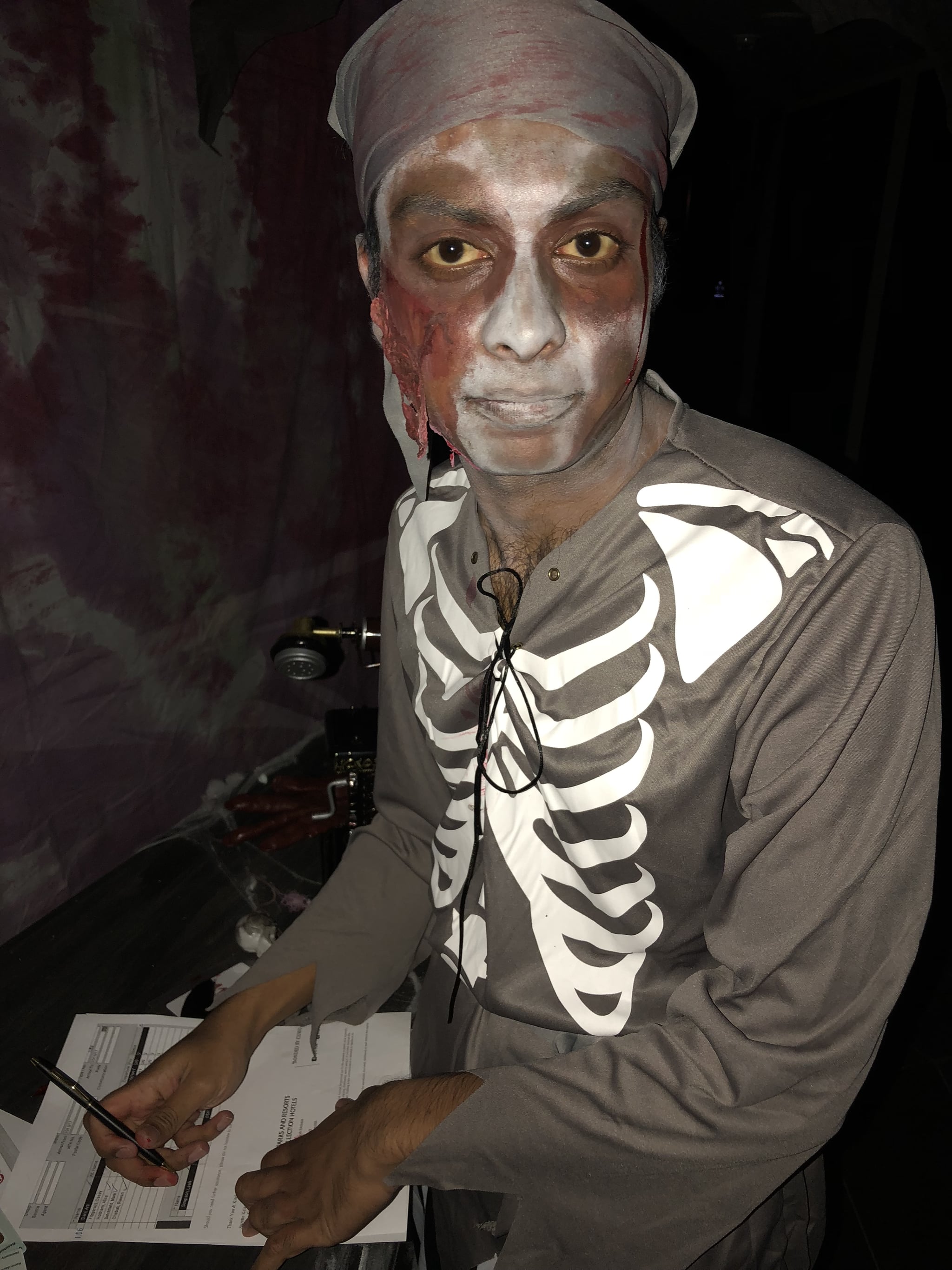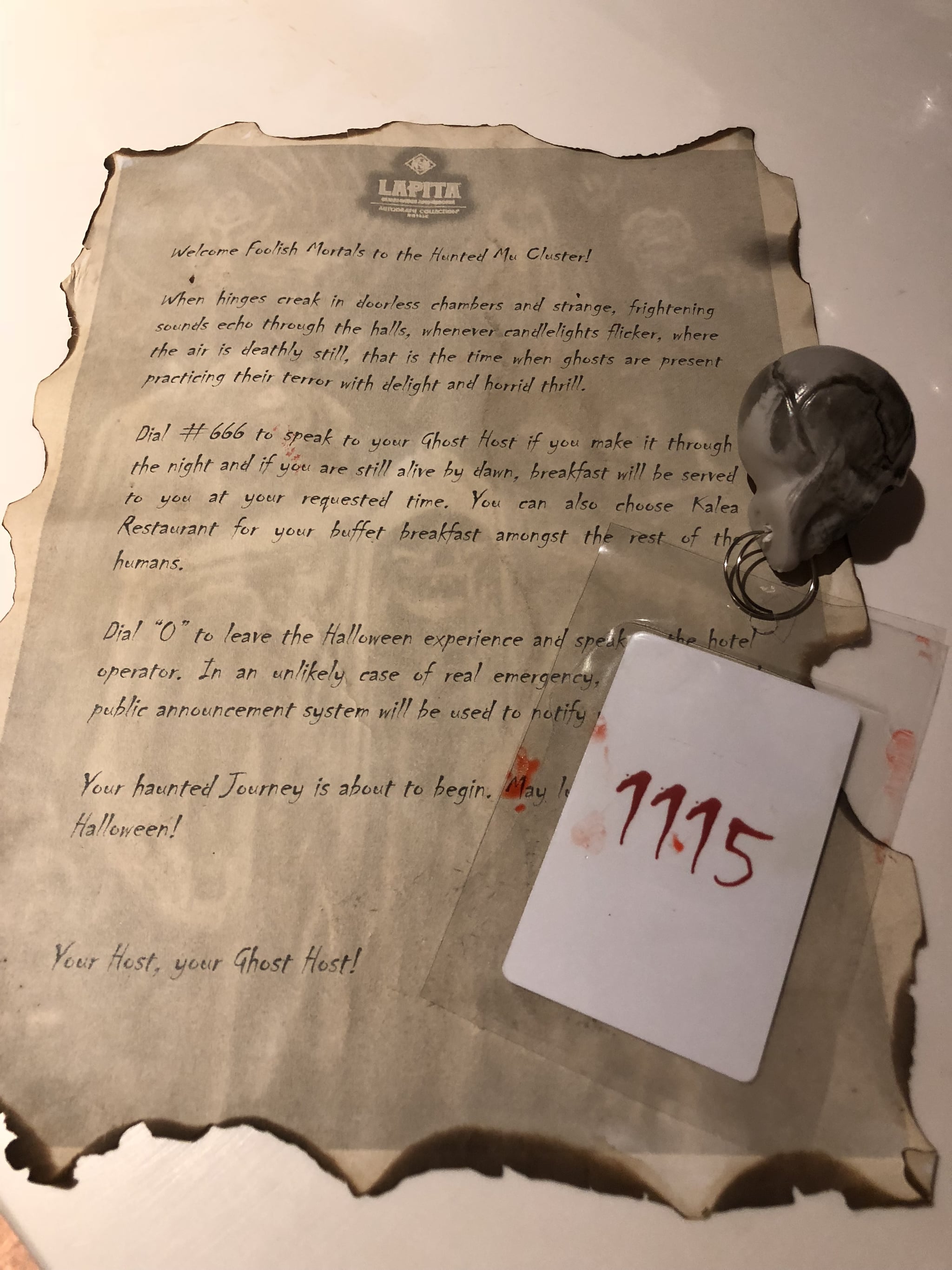 When we arrived we bypassed the usual check-in area at the main desk and headed to a private one in the cluster we'd be staying at. Severed limbs were hanging outside and gravestones surrounded the building. Inside two men dressed as skeleton-zombie types took our IDs and asked us to sign out name in blood in the guest book. We were then handed our blood stain room key cars connected to a skull keychain and headed upstairs.
From then on pretty much everything was cause to jump out of skin, from the cackling characters inside the elevator and super dark hallways with giant spiders and a Butcher's Shop area which let's just say, was not displaying lamb chops. The sound of screaming children in the corridors was eerie enough but then the a character ran past to snap a startled picture of us, giving us cause to constantly be looking behind our backs. So this is what is feels like to live an actual nightmare.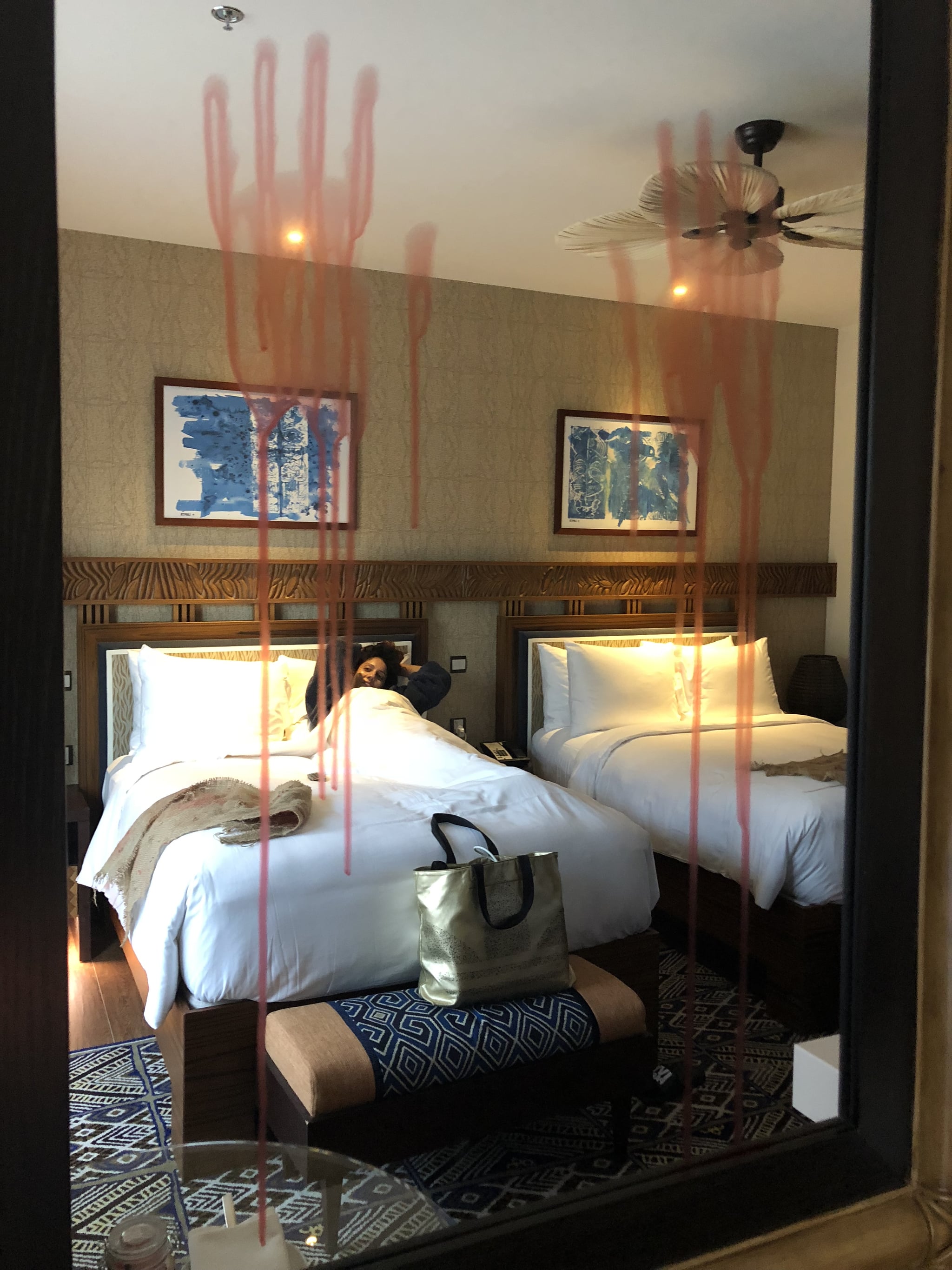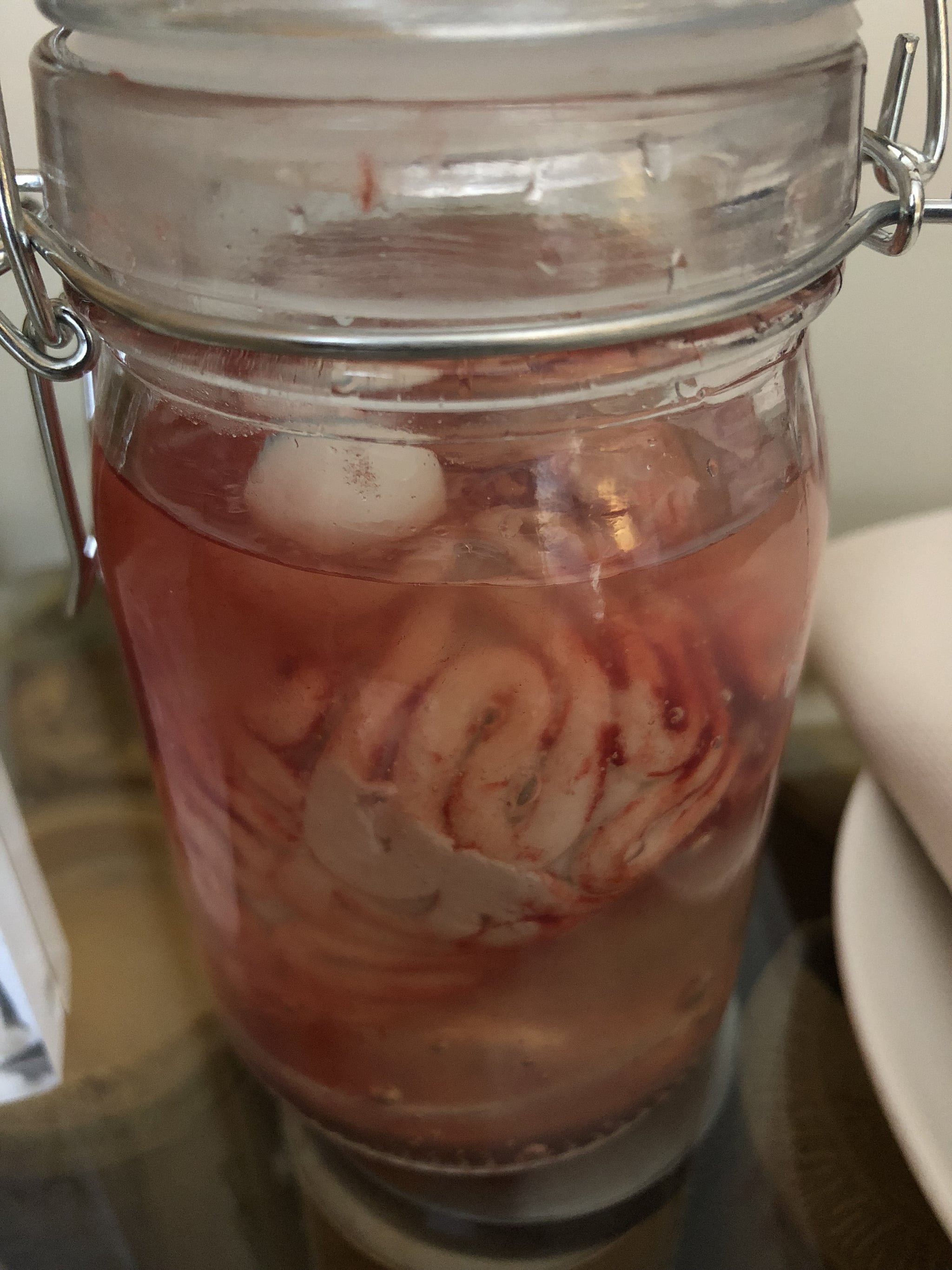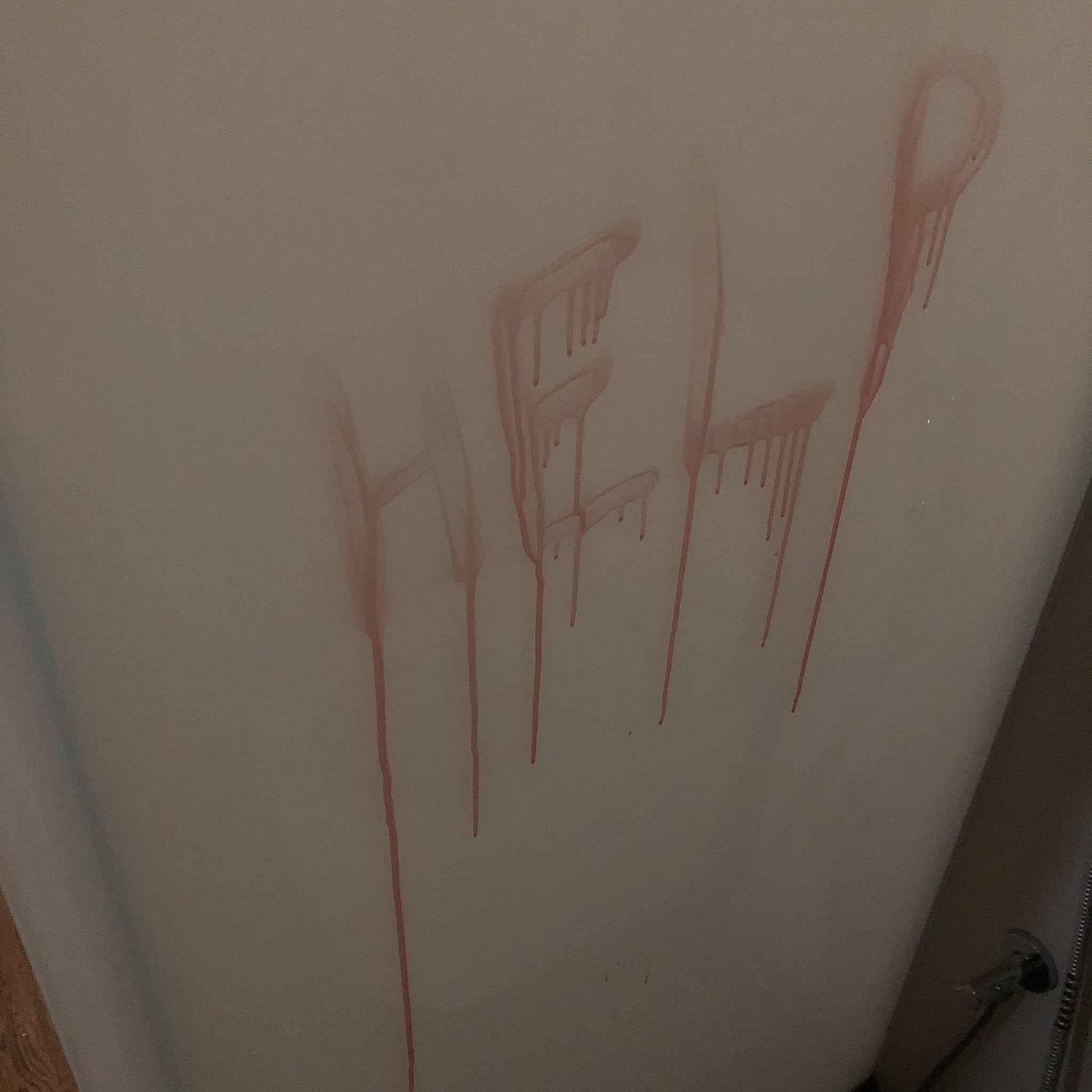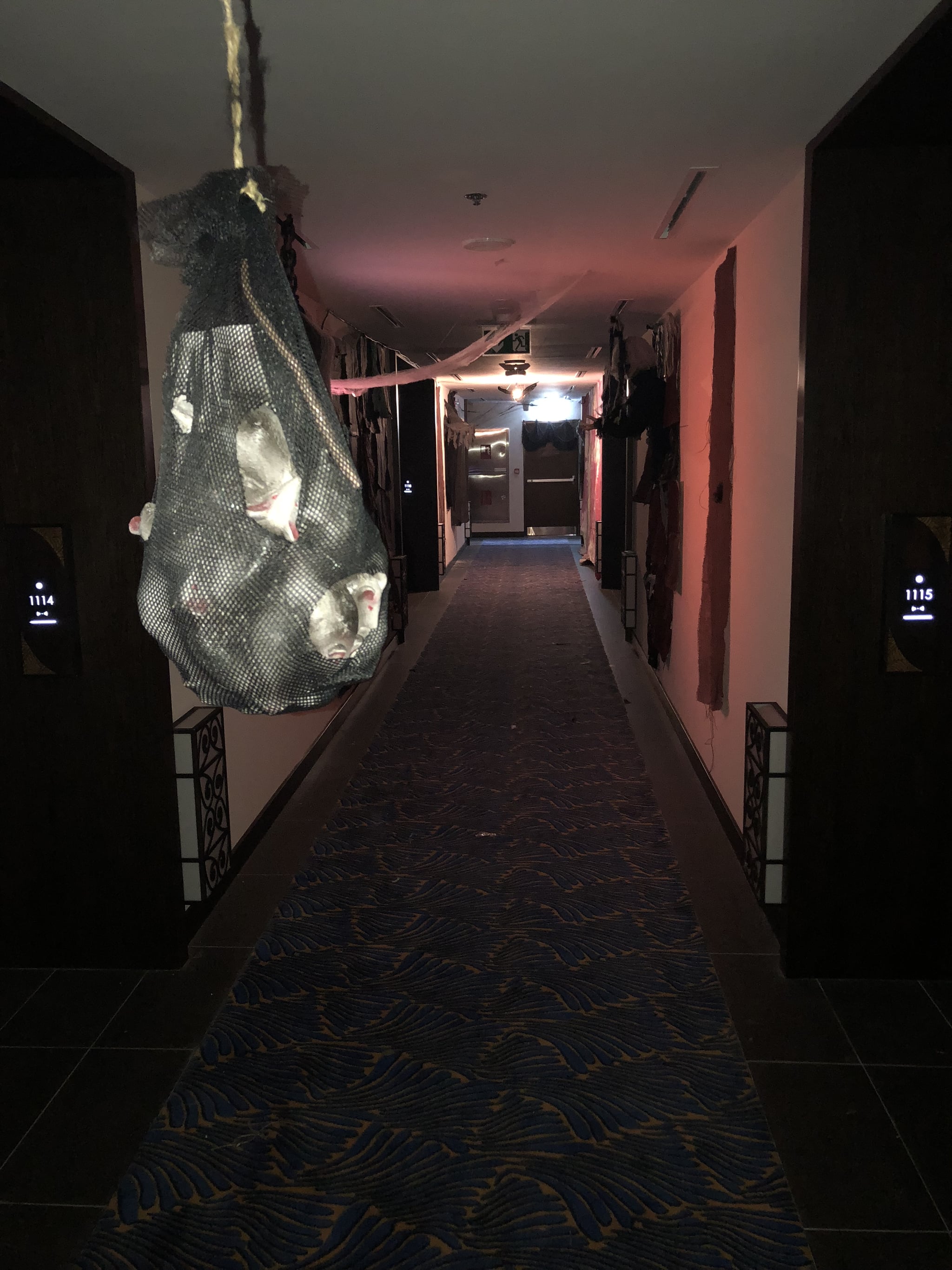 When we got into our room the mirrors were stained with bloody handprints, and messages that reminded us of our favorites horror classics like Nightmare on Elm Street. Never mind the sounds of nursery rhymes gone wrong coming from the TV screen outside our room.
For a horror fan like me, the effort that staff go through to make sure you have a good time and feel like you're living the real thing is very impressive. A jar of brains rested on our side stable and they were actually edible treats. The curtains were covered in blood and even the bathroom amenities packaging changed to take on a Halloween-esque black and red theme.
Don't think the horror stops once you settle in, you're always waiting for the next surprise, for example, banging and groaning by our door or looking down to find the word 'help' written in blood as you use the toilet. Think the eerie sounds stop once you go to sleep, you thought wrong. It didn't wake me up but every time I did wake during the night I was reminded of where I was by the sound of a scream.
If you require any assistance from the hotel staff dial #666 and press #0 to get out at anytime, during our stay one person did actually do the latter so it's not for the faint hearted.
Prices start at AED825 for a deluxe room including a bloody in-room breakfast.