Last Exit Dubai to Abu Dhabi
A Post-Apocalyptic Food Truck Park Is Opening Between Dubai and Abu Dhabi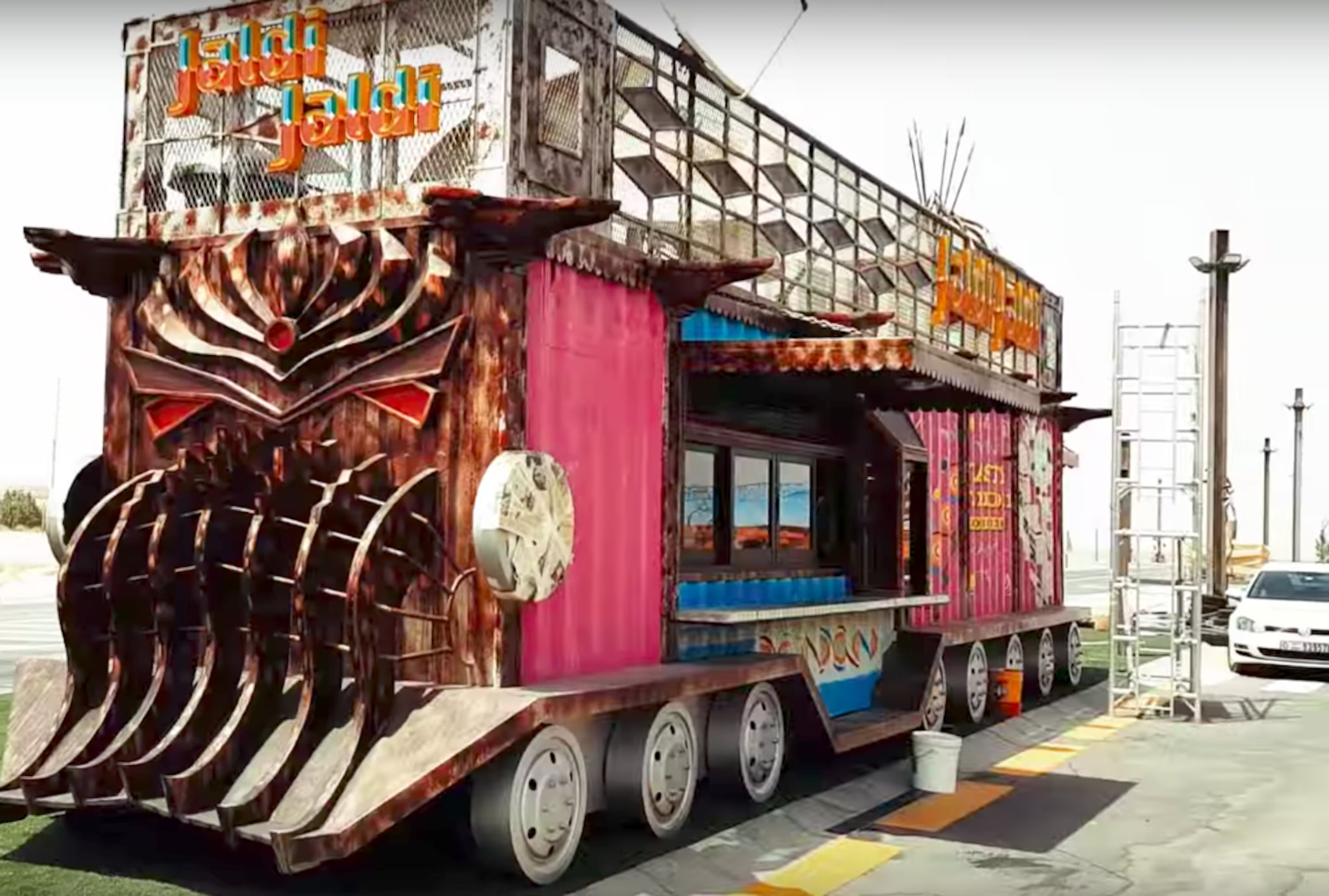 Joining Last Exit D63- Al Qudra and Last Exit 89, Al Khawaneej, the newest outpost from Meeras is opening just across the road-- and you won't want to miss this!
Called Last Exit MadX, the newest food truck park concept will open just opposite the original location, Last Exit E11, allowing hungry people driving in either direction from Dubai to Abu Dhabi to stop for a bite between destinations.
The newest addition to Dubai's food truck scene isn't typical-- it's Mad Max-styled, and features cars with machine guns, cars emerged into the grown, as well as grassy picnic areas and netting that will provide shade to outdoor diners. What's the best? It's open 24/7!
According to Emirates 24/7, the park will be almost 500,000 square feet, which is more than three times the size of Last Exit E11. Though it appears to be an apocalyptic wasteland, there are plenty of dining options.
So far, Pad Thai, Johnny Rockets, 800 Degrees Pizza, Gyros, Hot Chix, Burger Pit, Poco Loco, Jaldi Jaldi, Starbucks, The Stuffed Burger, BBQ on Wheels, Just For Kids, Bao Bun, Sushi Box, Dirty Dogs, and My Karak have all confirmed openings at the park, but when it opens on August 10th, we'll find out a more comprehensive list of vendors!