Is Lindsay Lohan Celebrating Ramadan?
Here's How Lindsay Lohan is Celebrating Ramadan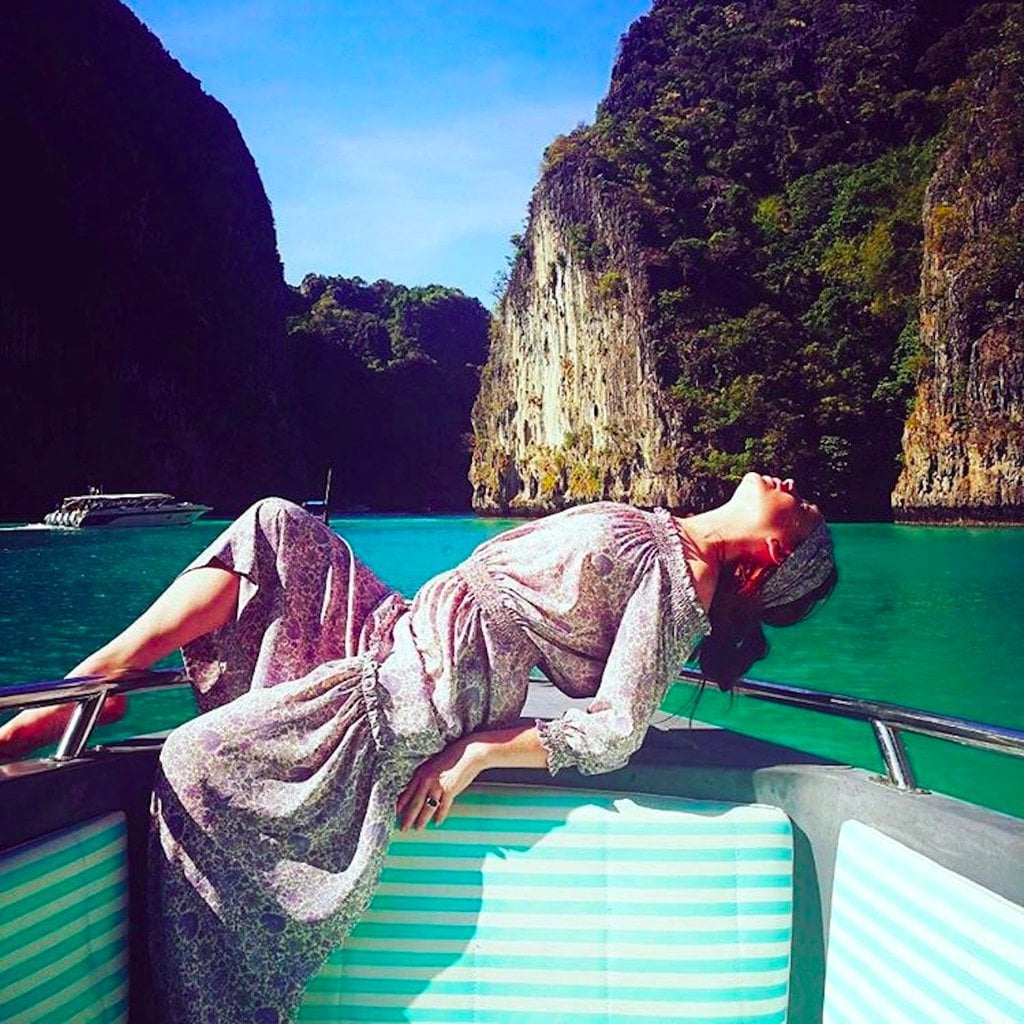 Though Lindsay Lohan has yet to confirm that she's converted to Islam (she was raised Catholic on Long Island, New York), all signs suggest that if not complete, her conversion is at least underway.
The actress' Instagram bio is only one line long, reading: "Alaikum salam"or "peace be upon you" in Arabic. Earlier this year, she confirmed that she'll soon be launching a modest fashion line, teasing her new project with a photo of herself wearing a hijab.
A few weeks later, photos surfaced of Lindsay on vacation in Thailand, wearing a burkini as she paddleboarded and posed near rocks on the beach.
At the start of the Holy Month, Lindsay, who recently relocated from New York to Dubai, posted a photo of herself in a long dress along with the caption #happyramadan.
The photo had fans wondering if Lindsay would be fasting for the holiday, and now the star has confirmed that she is, indeed, observing Ramadan--and she's doing it aboard a yacht.
According to her manager, Scott Carlsen, Lindsay is spending the Holy Month aboard the 86 Chakra yacht, which is one of the largest yachts in the south of France.
"The ocean brings me a sense of peace and calmness and I am totally obsessed with boats and being on the water so this was the perfect choice for this holiday and to celebrate Ramadan," Lohan said in an email statement to Mic.
Carlsen said that Lindsay invited some of her superstar pals aboard to break fast. Adrien Brody, Jeremy Renner, Salma Hayek, and Pamela Anderson all joined Lindsay for an iftar dinner, and she spoke of the occasion to Mic: "I really enjoyed sharing feasts with friends; it brings a beautiful feeling of community and peace, it really made me happy and appreciative of life," she explained.
No word on whether or not she'll spend the entirety of the holiday in France, or what her plans are for Eid, but if one thing's clear, she's certainly embracing Islam this holiday season.