Louvre Abu Dhabi National Geographic
The Louvre Abu Dhabi Is Set to Headline a New National Geographic Show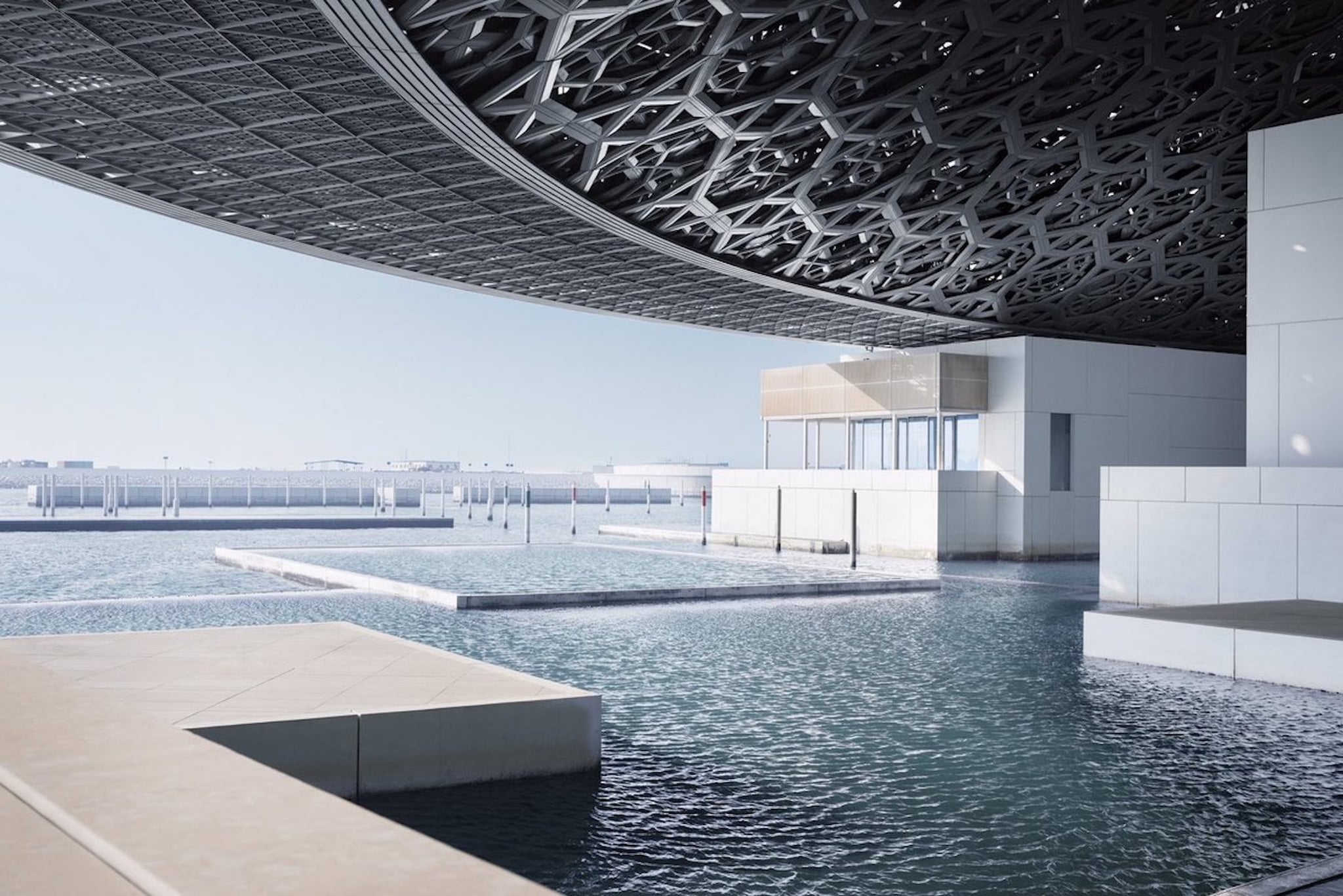 After years of planning, construction, and anticipation, the Louvre Abu Dhabi finally opened its doors to the public in November of this year.
A packed opening weekend--including musical performances, workshops, and cultural events-- was widely attended, with tickets selling out online far before opening day.
Now, as more and more people from around the country and the world are visiting the Louvre's only location outside of France, National Geographic has announced that it will soon launch a film series about the new museum as part of its Megastructures series.
According to Gulf News, "The National Geographic Abu Dhabi (NGAD) network recently revealed that it will air a 44-minute documentary on the Louvre, which documents the making of a unique museum-city with the scale, esthetics and complexity to be placed in the lineage of world-defining masterpieces."
Abdul Rahman Awadh Al Harthi, acting executive director of television at Abu Dhabi Media, spoke about the series: "This documentary on Louvre Abu Dhabi constitutes a significant milestone within Abu Dhabi Media, and National Geographic Abu Dhabi's commitment towards highlighting the primacy of art and culture in UAE society, underpinning the evolution of the Emirate as it flourishes into a global cultural destination of distinction."
The wait isn't long until the public will be able to see the documentary. It will first air in Arabia on NGAD's Free-to-Air channel through December 26. Within the next few months, it will air internationally in English.
To hold you over until then, you can visit the museum yourself, and purchase tickets right here.