Louvre Abu Dhabi Opening 2017
The Louvre Abu Dhabi Is Opening Soon, and the Celebration Is Going to Be Huge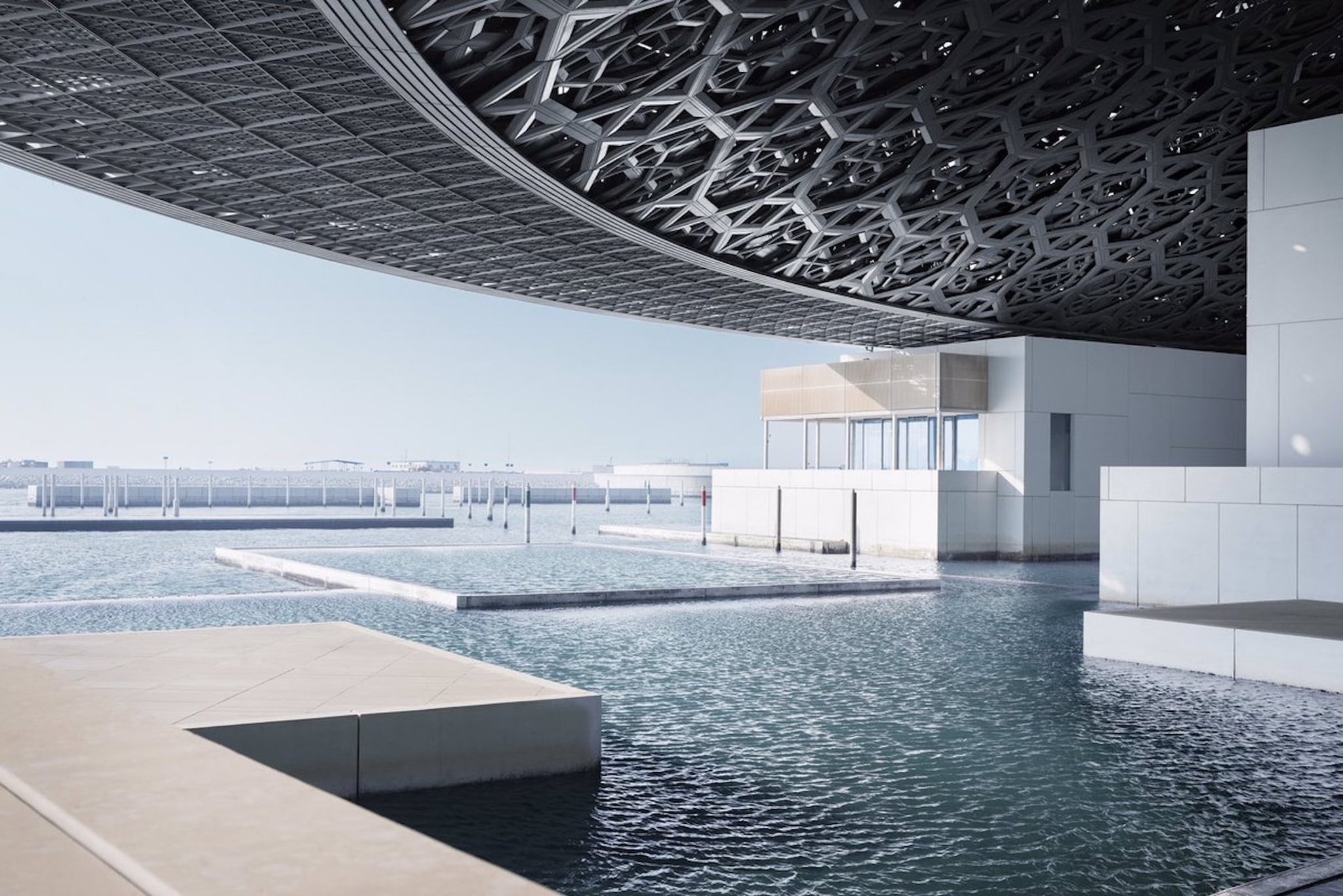 The opening date of the much-anticipated Louvre Abu Dhabi is finally in sight.
Set to welcome visitors beginning on November 11, thhttps://www.louvreabudhabi.ae/...e museum is gearing up for opening day in a big way.
Beginning at 10 a.m. on opening day, a four-day-long celebration will kick off with a series of performances, workshops, and shows. According to Gulf News, workshops and guided tours of the museum will be the highlights during the day, while local and international musical acts will be brought in throughout the evening.
A "light-video-theater" performance by French pyrotechnic group Groupe F will also be on display, showcasing the art collection and the architecture.
"Creativity, cross-cultural understanding and humanity's innate fascination with discovering new ideas and traditions from around the world are at the heart of Louvre Abu Dhabi's ethos and collections," said Manuel Rabaté, director of Louvre Abu Dhabi.
"The spectacular opening week program really is a celebration of diversity, bringing together talented musicians, artists and performers from countries spanning the globe, and will offer a colorful and unforgettable experience to launch this project."
French president Emmanuel Macron will be on hand to ring in the newest addition to the UAE's cultural scene-- but it's not all French. Guests will also be able to enjoy performances of Alaya-- an Emirati dance that has been recognized by UNESCO, and placed on the Representative List of the Intangible Cultural Heritage of Humanity.
Tickets are on sale for opening weekend as well as for future dates. Purchase entry and learn more here.