Louvre Abu Dhabi Opening Day Tickets
Tickets to the Louvre Abu Dhabi's Opening Day Have Sold Out, but There's Still a Way to Get One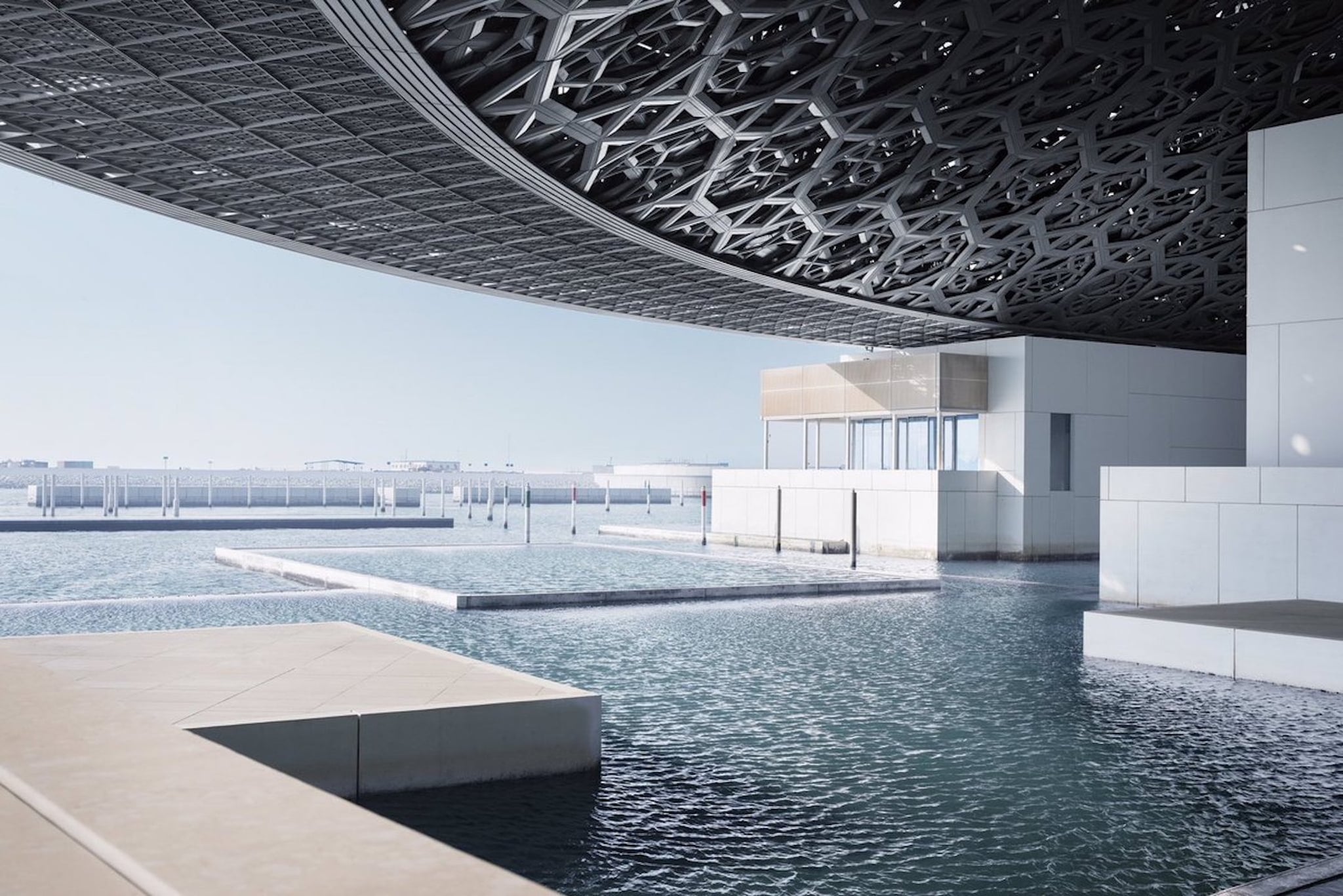 The opening date of the Louvre Abu Dhabi is quickly approaching, and people around the country are getting excited about finally getting a glimpse at this much-anticipated museum.
Earlier this fall, a short video was released that teased at the opening.
Though it doesn't provide visuals of the inside of the museum or any of the art that's set to be on display, the clip, which was posted by Louvre Abu Dhabi's Facebook account, pays homage to the ideology behind the museum.
As scenes from New York, Paris, and other cities are shown, a poem by Booker Prize-winning novelist and poet Ben Okri provides the soundtrack.
"We are the link between the past and the future," the poem reads, reminding us of the UAE's role in the future of this storied museum. "Here, through art, new possibilities are born. And new answers are given wings."
Over the past few weeks, more and more details have emerged about the opening, including the line-up for the four-day-long opening celebration.
Beginning at 10 a.m. on opening day, a four-day-long celebration will kick off with a series of performances, workshops, and shows. According to Gulf News, workshops and guided tours of the museum will be the highlights during the day, while local and international musical acts will be brought in throughout the evening.
A "light-video-theater" performance by French pyrotechnic group Groupe F will also be on display, showcasing the art collection and the architecture.
"Creativity, cross-cultural understanding and humanity's innate fascination with discovering new ideas and traditions from around the world are at the heart of Louvre Abu Dhabi's ethos and collections," said Manuel Rabaté, director of Louvre Abu Dhabi.
It certainly sounds like it's going to be an event worth attending, but the museum announced today that online tickets to Saturday's extravaganza have officially sold out.
Though museum officials are encouraging people who want to visit to do so after the 11th, if you simply can't miss the big day there's still a way to get tickets.
Just head to the Louvre Abu Dhabi on Saturday and buy a ticket in person. Though priority for valet parking and other services will be given to those with online tickets, people who purchase tickets on site can still access the galleries, exhibitions, children's museum and public spaces beneath the dome.