Louvre Abu Dhabi Time Lapse Video
This Amazing Video Captures the 8-Year Wait For the Louvre Abu Dhabi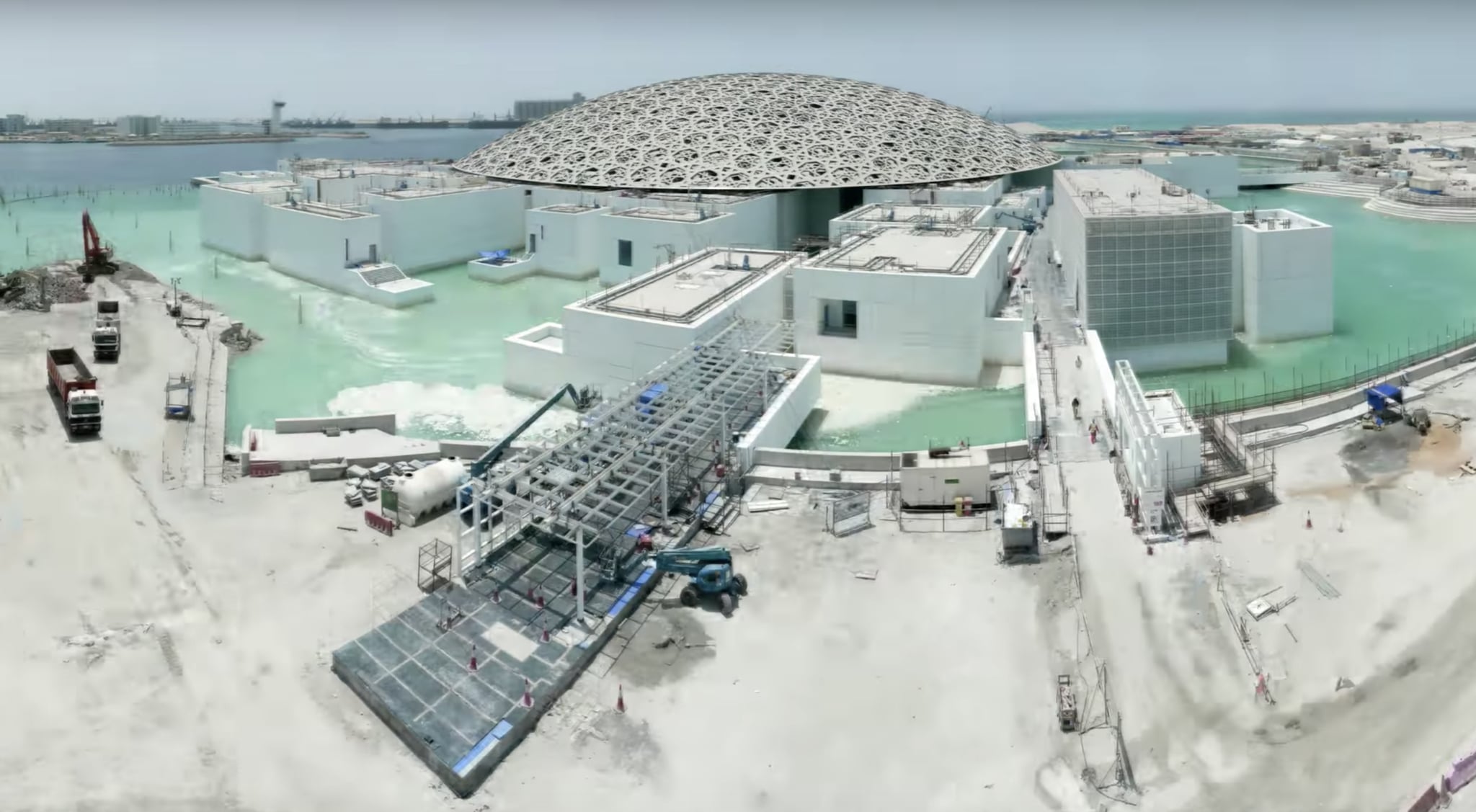 Over the past eight years, people in the UAE and abroad have been buzzing about the opening of the Louvre's first outpost outside of France.
After multiple delays, an official opening date for the Louvre Abu Dhabi was released earlier this fall, and over the weekend, doors officially opened to the public with a four-day-long celebration including entertainment and workshops.
Prior to the official opening, the museum was inaugurated by Sheikh Mo, French President Emmanuel Macron, as well as other Arab royals.
While the new venue is an architectural masterpiece, it took a while to get there-- 8 years, to be exact.
"Thousands of hours of man power and some of the most advanced available construction techniques," were required to get the Louvre to where it is today, The National reports, and the company EarthCam has released an incredible time-lapse video to show the progress.
"More than one million high resolution images, including billion pixel panoramas, were captured by EarthCam's camera systems designed to withstand the environmental challenges unique to the Middle East," writes The National.
"Its team installed 10 megapixelcam time-lapse cameras strategically throughout the project site, archiving progress from more than 50 different perspectives before reviewing more than 70,000 hours of archive footage."
Watch below!