Love Advice From Psychics
6 Ways to Conjure a Little Dating Magic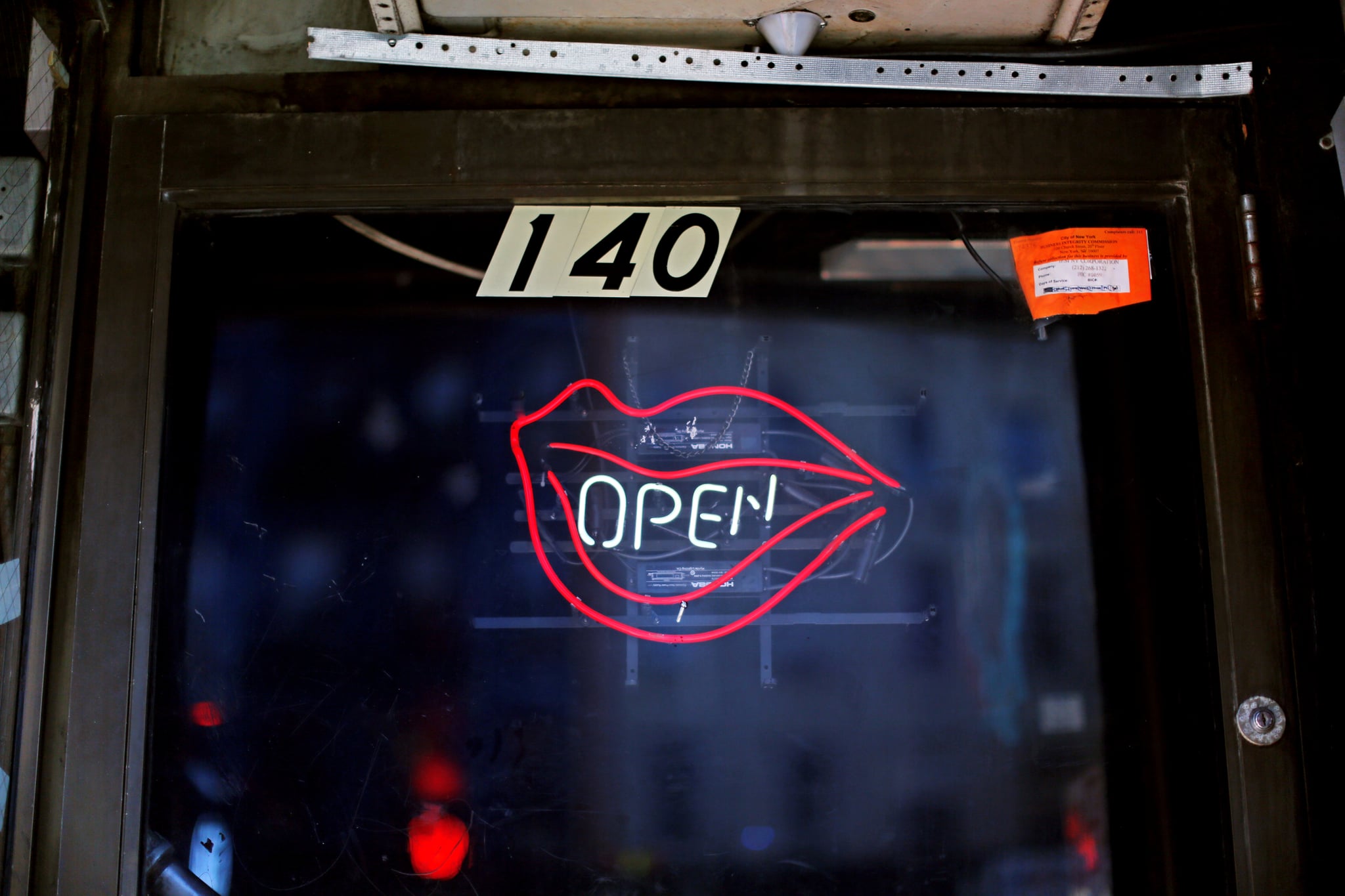 After eight years of marriage, a heart-breaking divorce, and a year of suppressing my feelings with ice cream, I'm ready for a little magic. And by magic, I mean a date. You know, the old-fashioned kind where you meet the guy serendipitously while reaching for the same pair of gloves in a department store. But since I'm not Kate Beckinsale, and my life doesn't follow a rom-com script, I've put my romance fate in the hands of professionals. No, not Tinder. Or Bumble. Or Coffee Meets Bagel. Psychics. Palm reading, clairvoyant psychics who shared their dating advice. Here's what I learned about conjuring "the one."
1. Think positively
I've been out of the dating game for so long that meeting someone new terrifies me as much as it excites me. I had to get into the right head space, so I called international life coach Joshua Zuchter. OK, so he's not a psychic, but his advice is intuitive. "If you want to change your reality, create positive thoughts," says Zuchter. For me that means instead of hitting the mental replay button about wearing a layer of cookie dough ice cream weight on my thighs and that I failed at marriage, Zuchter says to think about how fast my legs cycle in spin class and how I have a fresh start at love. "You're already the source of your own happiness," explains Joshua. "Feel positive emotions about yourself and then it's just one more step to imagining yourself experiencing these feelings in a relationship." This is not easy; I have to practice every day, sometimes out loud while I'm walking to work. The people in the park probably wonder at my "I feel love!" declarations, but feeling good is empowering me to envision meeting a great guy.
2. Focus on abundance
According to Zuchter, romance grows best from a place of abundance. "Think of it like money," explains Zuchter. "When you worry about not having enough, you're approaching money from a place of fear and lack. And then what happens? You never have enough. But when you have plenty of money, you feel relaxed about it and as a result, more money flows to you naturally." I know it sounds cliché, but Zuchter's advice reminded me I could change my perception about my singleness if I wanted to. So I did. I no longer focus on the fact that I don't have a boyfriend. And when I do, I shift my focus to my coupled friends, specifically their husbands who can introduce me to their single friends.
3. Cleanse your environment
One night on my way to watch a comedy show I saw a glowing red psychic sign flickering above the entrance to an apartment building. I crossed the street and went in. Serena, a self-proclaimed Reiki, healing, and ESP psychic held my left hand in hers before studying the lines on my palm. She described my divorce, which I hadn't mentioned to her and told me I needed to do a cleanse to "remove the leftover negative energy from my apartment." I asked if my recent move and purchase of a new couch would be enough. It's not. According to Serena, cleansing my apartment with burning sage, sweet grass, or a diffuser misting cedar wood, orange, and clove essential oils will engage good dating karma. "You have to release the old energy to allow you to create new dating opportunities." I have a diffuser, but I had to buy the oil later that week — ironically, it's called Saje Good Karma ($17). The oil's spicy, tangy, woodsy scent put me in a great mood and made my home feel cozier, too.
4. Make a list
Carolyn Molnar, a Toronto-based psychic medium with over 30 years of experience, was my next stop for advice. I was hoping for a crystal ball, but Molnar used what she calls spirit guides (kind of like angels), for my reading. "My guides show me an authentic and charming man with a great voice and wavy brown hair," says Molnar. "He needs a haircut. You'll meet him in a group setting. You'll be attracted to how he views life." To fast track my meet and greet, Molnar suggests I make a hand-written, detailed list of the qualities I'm looking for in a partner. "Be really clear about what you want," advises Molnar. "Put the list in your pillowcase and sleep on it. We gain energy when we sleep." I made the list, complete with stuff like: he loves animals and he knows how to cook Mexican food. I forgot to put it in my pillowcase though, but I am seriously thinking about loitering around barbershops.
5. Look for the signs
It sounds hokey, but it's true. I always look at the clock when it reads: 11:11. "Pay attention to these types of signs," advises Molnar. "Where are you standing, what are you doing, what are you thinking in that moment when you look at the clock?" Molnar says I'm also supposed to keep my eyes open for patterns, you know, like seeing the same name for a company pop up in the newspaper on billboards or on the side of a vehicle or bumping into the same guy at Starbucks every day. "Make a note and see where it guides you," says Molnar. I have to admit I'm not walking around on autopilot as much now. Sadly, Matt Damon hasn't magically appeared in my life, but I am being more observant of what's going on and who's got it going on, so there's that.
6. Take matters into your own hands
Because I'm that girl, I dusted off an old pack of tarot cards I'd bought when I was in university and did my own reading. Following the pack's booklet of directions, I shuffled and chose 12 cards. Most of them represented my health, home, money, and career, but two had positive predictions for romance. The first card said I will have more than one man interested in me and I'll be flirtatious. The second predicts I'll meet "the one" sometime between September and November, this year. Good. That gives me lots of time to practice dating.
Image Source: POPSUGAR Photography / Emily Faulstich