Luxury Resort to Open on Dubai's World Islands
Dubai's World Islands Are Finally Going to be a Thing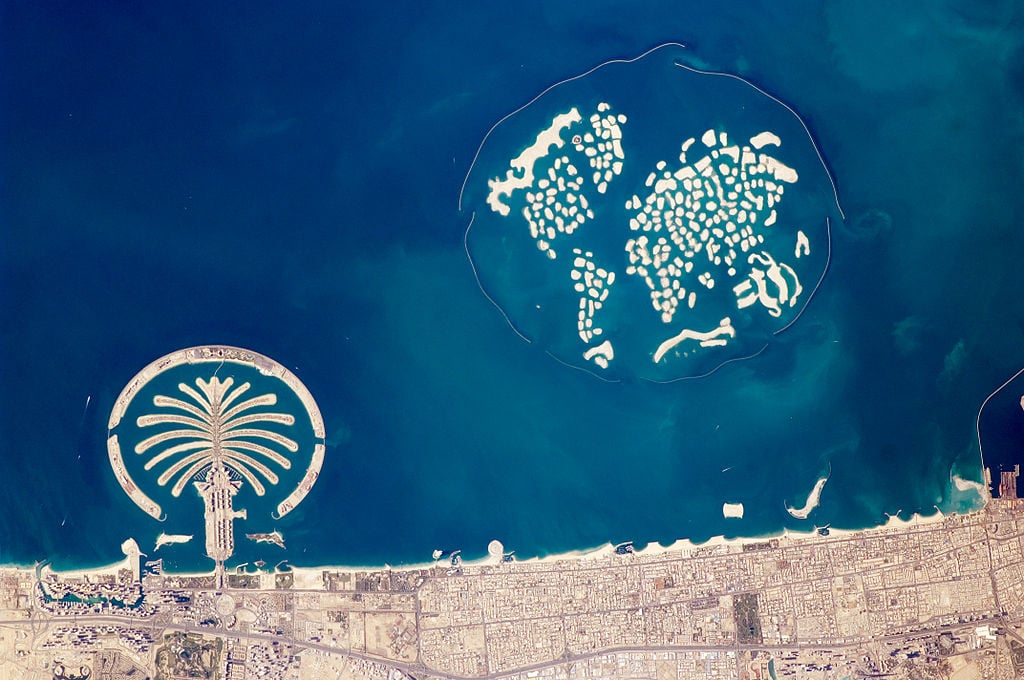 The Dubai World Islands, on which construction began in 2003 and then was halted in 2008 due to the financial crisis, may be back on the grid sooner than we'd thought.
According to Arabian Business, the South American cluster is under development, and a luxury resort is set to open within a year. So...if you've been dying to visit Chile, Bolivia and Buenos Aires (without even leaving Dubai) now's your chance!
According to Arabian Business, Seven Tides, a luxury developer, will be opening the South American resort in less than a year. With 60 villas, restaurants, a spa, and water sports activities (not to mention killer views of Dubai's skyline), this low-rise resort is sure to add something to Dubai's already luxe hospitality market.
As of now, Lebanon Island is the only island in the World archipelago that is used for commercial purposes, but Seven Tides CEO Abdulla Bin Sulayem spoke to Arabian Business, and confirmed that the project has been in the works for a number of years.
"We have built a few mock-ups and we're studying with a potential hotel operator, and testing a few things to ensure that once we build it, it lasts a long time," he said.
"I noticed from most successful hotels [in the Maldives], that they have built their landscape in a way that if you have your villa there, if it's a beach villa or water villa, the moment you leave your balcony, you feel you're the only person there," he added.
We're looking forward to The World finally being put to good use. Next staycation sorted!