Make Money For Identifying Mistakes in Arabic RAK 201
Wanna Make Some Quick Cash in RAK? Here's How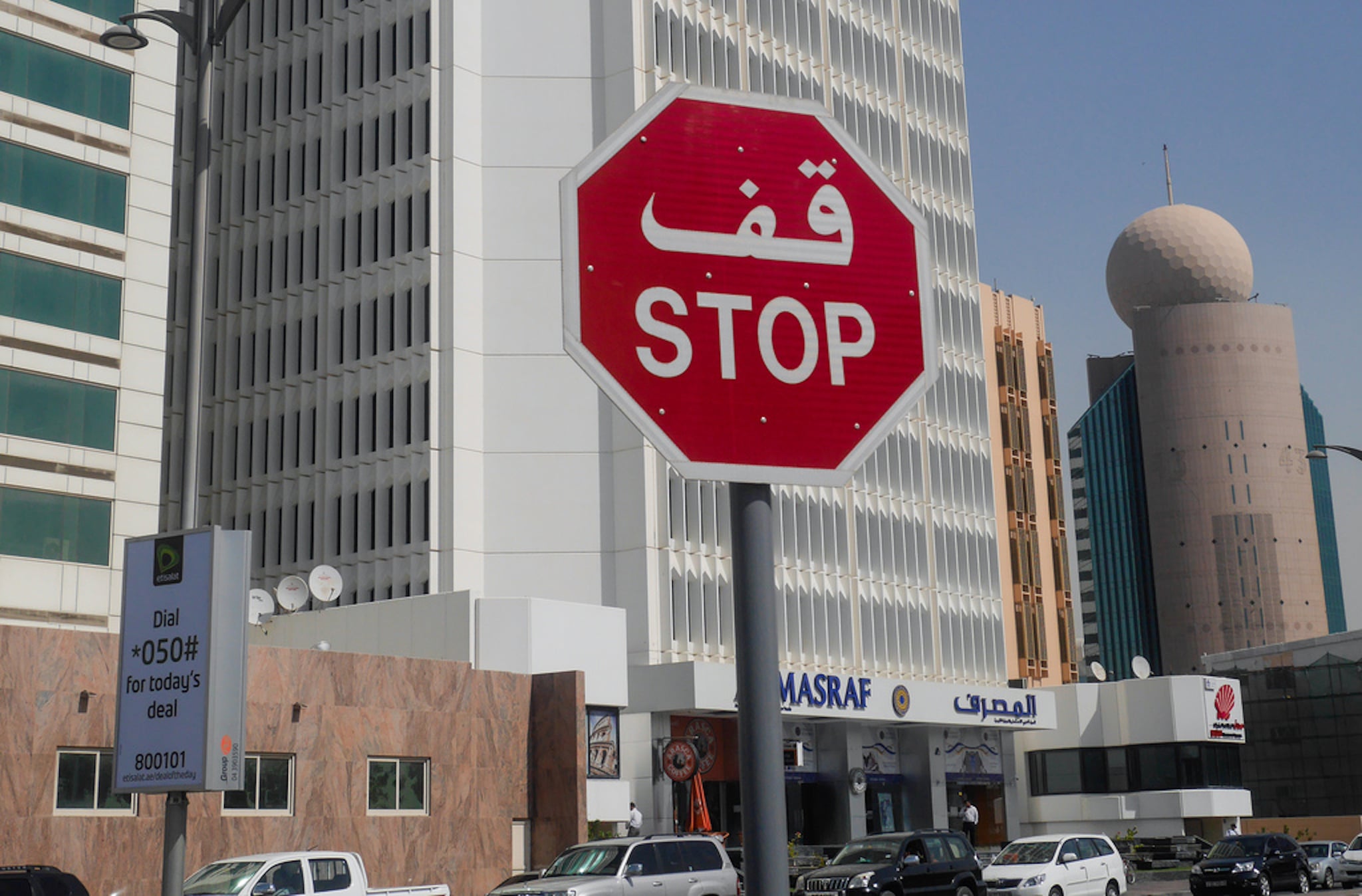 Wanna make some quick cash before the holidays? You can start selling your unused items on Dubizzle, or, if you're looking for an easier option (and if you're an Arabic speaker), you can head to Ras Al Khaimah to put your language skills to the test.
The emirate has launched a new initiative which seeks to preserve the Arabic language, and is asking residents and people passing through to join in.
All you have to do is take a photo anytime you see a sign that has a mistake in Arabic. This includes shops and restaurants, as well as street signs.
Simply take a photo of the error and send it via WhatsApp to the RAK department of economic development at +971 50 432 1966.
"So far, 44 people have fervently participated in the initiative, which is meant to protect the Arabic language and curb all spelling mistakes in the commercial signboards in the emirate," said Ahmed Ali Al Balooshi, director of the department.
The initiative is in line with Arabic Language Day, which is celebrated annually on December 18.
"The initiative, run for the second time in a row, is held under the theme Lingual Lens," Al Balooshi added.
Once you send the spotted mistake, authorities will evaluate whether or not there is an error, and if there is, the person who spotted it will be rewarded with a cash prize.
Submissions are welcome for the next week.
"We are all proud of the Arabic language; our mother tongue which is associated with our national identity and Arabic civilization," he reminded the public."Arabic language should be used correctly and free from any mistake."