Malala Meets Yazadi Girl Who Fled Wedding For Education
A 14-Year-Old Yazadi Fled Her Wedding and What Happened Next Will Bring on Tears of Joy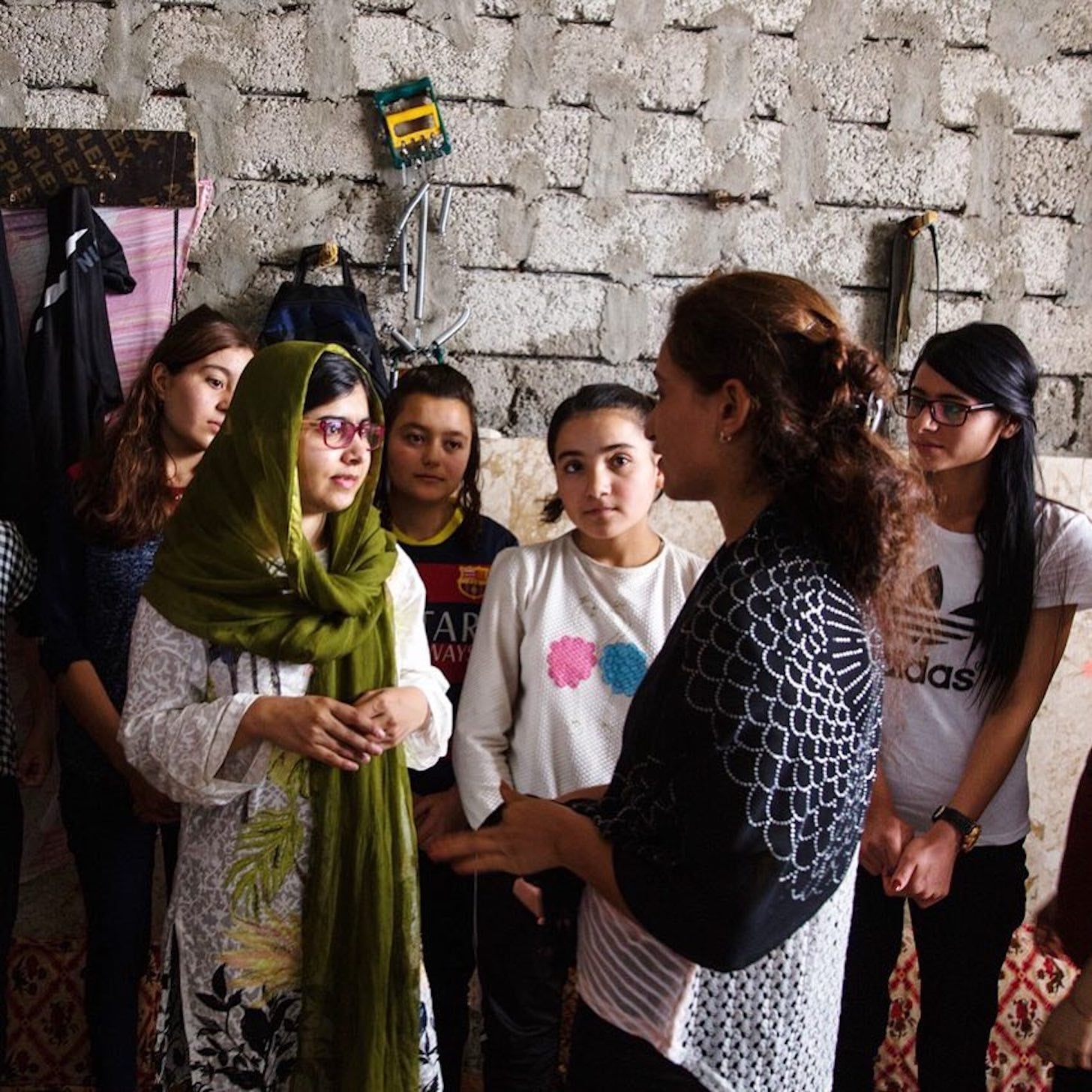 Malala Yousafzai recently enjoyed her final day of school, a big achievement for the 20-year-old girl who we first got to know and love when she was the victim of an attempted murder by the Taliban in 2012.
Recently, she got to meet someone with a similar story, Najla, a Yazidi (a small religious community persecuted by ISIS) girl who was shot in the hand while fleeing her wedding to pursue an education, aged 14.
"I left my high heels because I couldn't run in them," she told Malala, who is currently on a Girl Power Trip around the globe. Gathering with a bunch of young ladies in Kurdistan, Iraq, she explained the she went against family wishes so she wasn't forced out of education and into marriage.
"I don't want to marry you because I have a dream to be a journalist and I am too young," she said to her husband-to-be.
ISIS have invaded her town and 5,500 people like her have been killed while 90,000 Yazidis have had to flee their homes.
You'll be happy to know Najla is currently in school and despite having to walk an hour to get there and live in the shell of a building, she is happy.
Dig deep and donate to the Malala Fund to help girls like Najla.