Malala Yousafzai is The Youngest UN Messenger of Peace
Malala Was Just Named The Youngest Ever UN Messenger of Peace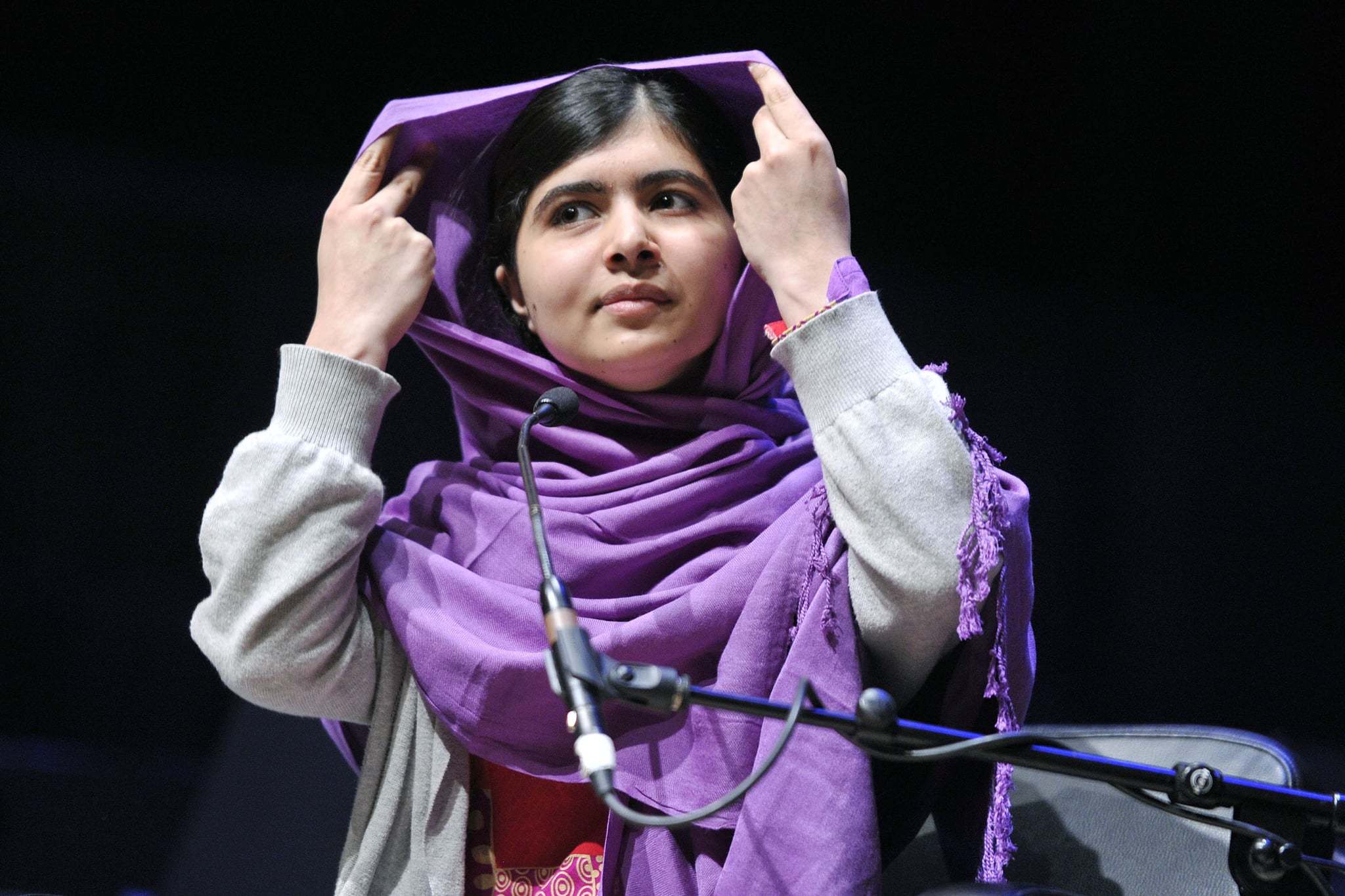 She may be only 19-years-old, but Malala Yousafzai is already a New York Times bestselling author, a Nobel Peace Prize winner, and a much-lauded activist, but the Pakistani founder of The Malala Fund--which helps girls gain access to education--can add yet another accomplishment to her CV.
Earlier this week, Malala was named by the UN as a Messenger of Peace. According to the UN, people in this position demonstrate compassion in the fields of "art, literature, science, entertainment, sports or other fields of public life, who have agreed to help focus worldwide attention on the work of the global Organization."
Malala Yousafzai designated youngest-ever UN Messenger of Peace to focus on girls' education https://t.co/2FxkWNItaQ pic.twitter.com/hNu69FEW6o

— United Nations (@UN) April 10, 2017
"They are prominent personalities who volunteer their time, talent and passion to "raise awareness of UN's efforts to improve the lives of billions of people everywhere."
In this role, Malala will focus on girls' education. She joins other UN Messengers of Peace such as Leonardo DiCaprio, Yoyo Ma, Stevie Wonder, and the UAE's Princess Haya bint al Hussein.
Malala first came into the spotlight in 2012, after a member of the Taliban tried to kill her while she was walking to school. She gained international attention as she became increasingly vocal about girls' access to education in Pakistan, and eventually wrote the best-selling memoir, I Am Malala.
During the awards ceremony at the UN, Secretary-General Antonio Guterres called Malala "not only a hero," but also "a very committed and generous person."
Watch a clip of the ceremony below!
In new UN role, Malala Yousafzai seeks to inspire girls to stand up, speak out for rights https://t.co/mmPicseiw7 #GlobalGoals pic.twitter.com/2pxV5HpMI7

— United Nations (@UN) April 12, 2017
Image Source: Wikipedia