Mall of the Emirates Free Pearl Show
Mall of the Emirates' New Free Show Is Like Something Straight Out of Vegas
La Perle is killing it at Dubai's Al Habtoor City – a show which centers around a little girl's quest for a pearl. New on the scene in the city is also Toruk, a Cirque du Soleil production inspired by James Cameron's Avatar. But if you haven't had the chance to see the spectaculars, head over to Mall of the Emirates for some awesome acrobatics that resemble a Las Vegas show.
As part of the Dubai Shopping Festival, MOE is hosting The Flying Pearl (completely unrelated to La Perle) show this weekend at 4.30 p.m, 6 p.m., 7.30. p.m. and 9 p.m. and viewers will get to see some aerial acrobatics as performers dangle from a gigantic helium balloon. On January 17, the artists will dance to the likes of Celine Dion and Whitney Houston as part of the show which combines science, and aviation so shoppers get #ThatMOEFeeling.
Stand on the ground floor or peer over the balconies to get a 360-degree view of the talent. Best of all it's not a ticketed event – you can't beat free!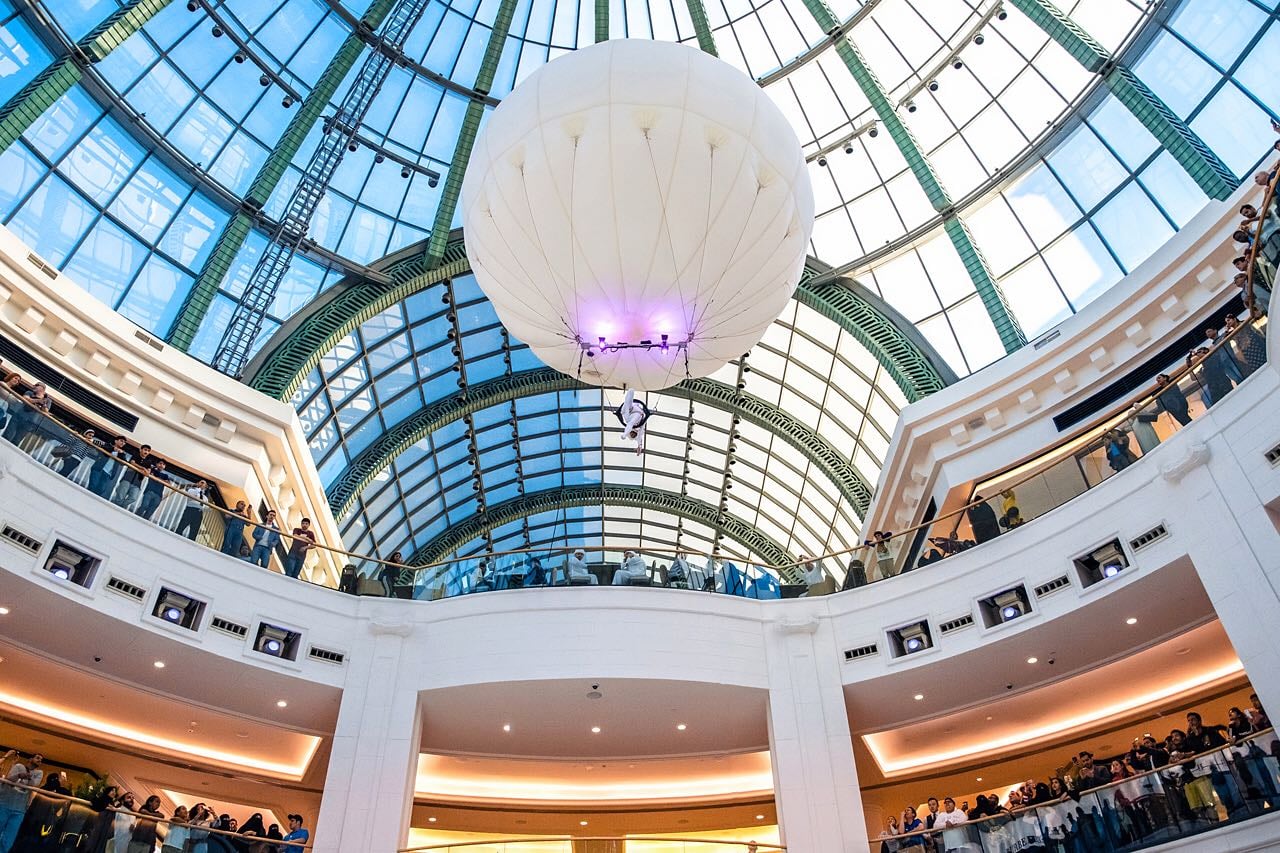 Image Source: Majid al Futtaim