Mark Zuckerbeg's Letter to His 2nd Daughter
Mark Zuckerberg and Priscilla Chan Welcomed Their 2nd Daughter With a Sweet Letter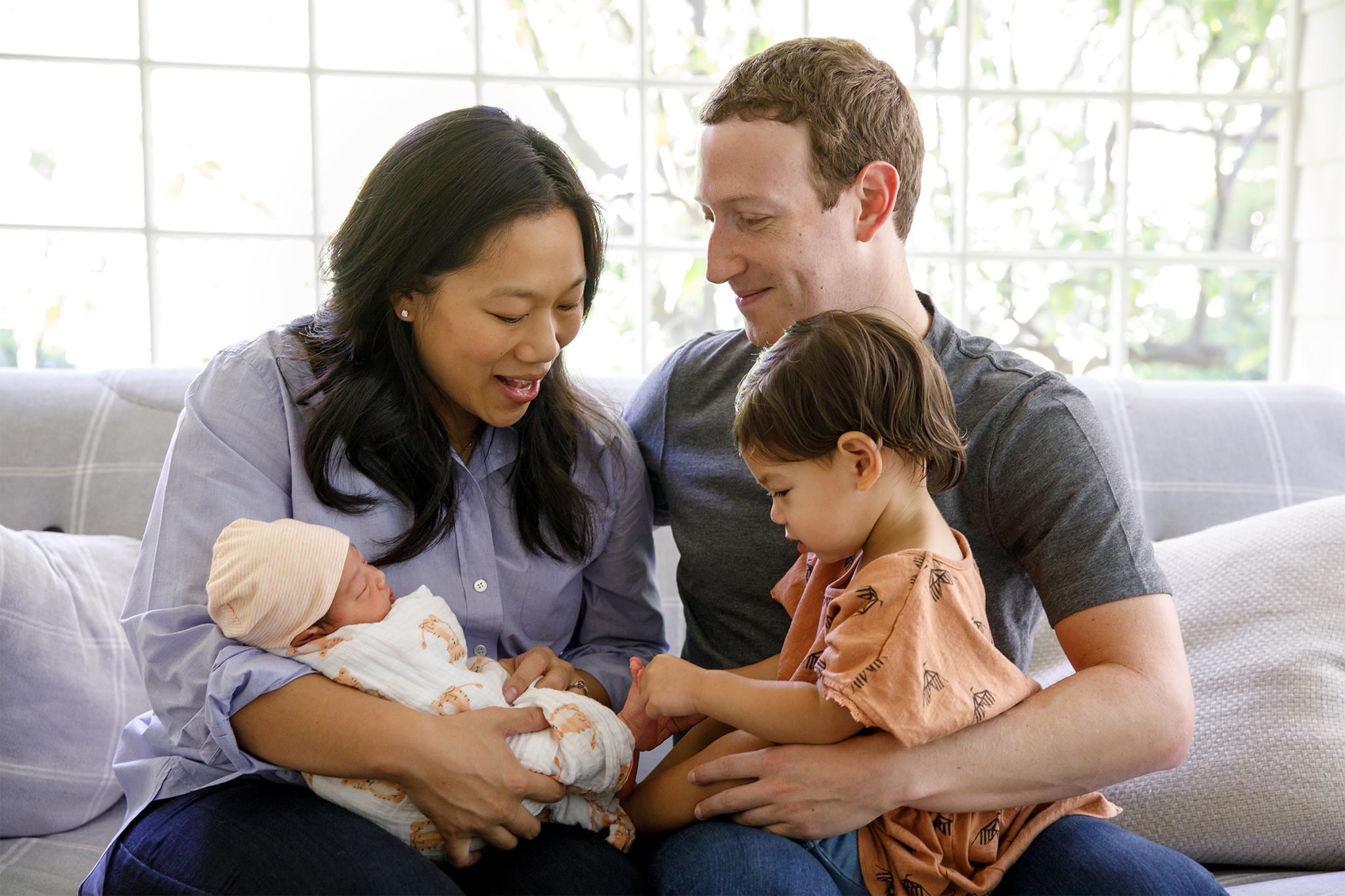 When Mark Zuckerberg and Priscilla Chan welcomed their first daughter, Max, in 2015, the Facebook CEO penned a beautiful letter to his new daughter.
"Your mother and I don't yet have the words to describe the hope you give us for the future," he wrote in the letter, which was posted on Facebook. "Your new life is full of promise, and we hope you will be happy and healthy so you can explore it fully. You've already given us a reason to reflect on the world we hope you live in."
Now, the family has welcomed a second daughter, and Zuckerberg has once again taken to the social media platform to share his hopes and dreams for his newest child, August.
"Dear August, Welcome to the world! Your mom and I are so excited to see who you will become.
When your sister was born, we wrote a letter about the world we hoped she and now you will grow up in -- a world with better education, fewer diseases, stronger communities, and greater equality. We wrote that with all the advances in science and technology, your generation should live dramatically better lives than ours, and we have a responsibility to do our part to make that happen. Even though headlines often focus on what's wrong, we still believe these positive trends will win out. We're optimists about your generation and the future.
But rather than write about growing up, we want to talk about childhood. The world can be a serious place. That's why it's important to make time to go outside and play."
The letter goes on to emphasize how important it is that August and her sister Max enjoy their childhoods. "Childhood is magical,'' the letter continues. "You only get to be a child once, so don't spend it worrying too much about the future. You've got us for that, and we'll do everything we possibly can to make sure the world is a better place for you and all children in your generation."
Congratulations to the happy family!