Miss Universe Fans Angry as Jamaica Loses to South Africa
Miss South Africa Won Miss Universe and the Internet Wants a Recount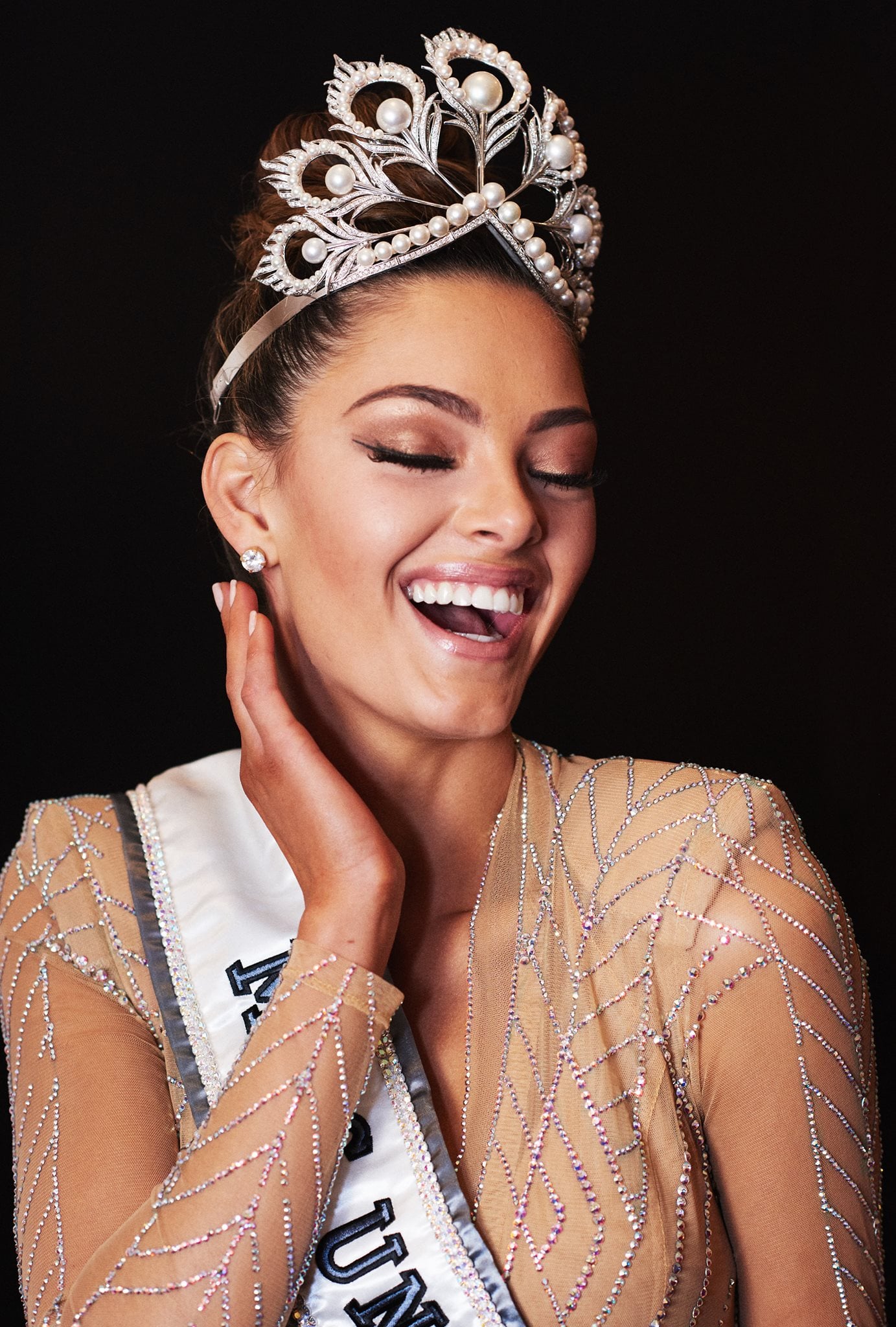 We've said it time and time again but the Internet really does have no chill. Last night, Miss South Africa was crowned Miss Universe and it quickly became a trending topic in the Middle East but not necessarily for the right reasons.
Demi-Leigh Nel-Peters certainly is a beauty but when it came to winning the public's heart, Miss Jamaica, Davina Bennett, was queen and people were baffled about how she managed to only come second runner-up to Colombia's Laura Gonzalez.
It didn't take them long to express their outrage on Twitter with some joking that they were waiting for Steve Harvey to announce that he'd made a mistake, a la his embarrassing mistake with Miss Colombia and Miss Philippines in 2016.
Others commented that although Davina delivered a giant of a final answer and displayed elegant and intelligent qualities throughout, she may not have won because they didn't know how to fit her crown over her natural hair.
Most noticeable for the Twittersphere was how they could hear boos from the crowd when it became clear Miss Jamaica wasn't going to win. See some of the comments below.
Um as a South African I should be pleased but Jamaica was robbed! This show blows. #MissUniverse2017

— Sophie Jaff (@sophjaff) November 27, 2017
But but.... I liked Jamaica 💔 #MissUniverse2017

— Gretchen Ho (@gretchenho) November 27, 2017
It's fine! There's a little black girl out there with an afro who now KNOWS that she can do it! #Jamaica #MissUniverse #MissUniverse2017 #MissJamaica

— RUSHCAM (@RushCam) November 27, 2017
When they called Miss Jamaica as the second runner up #MissUniverse2017 pic.twitter.com/1CYW8rC3FG

— 🐚🐝 (@keepinit_seals) November 27, 2017
Me tryna understand how Columbia's final answer could've been considered better than Jamaica's #missuniverse #missuniverse2017 pic.twitter.com/wAPINBEsTq

— Amira (@newnameloading) November 27, 2017
NOPE! YOU 👏🏽 KNOW 👏🏽 JAMAICA 👏🏽 DESERVED 👏🏽 THAT 👏🏽 CROWN 👏🏽 STOP 👏🏽 IT 🤦🏽‍♀️🤦🏽‍♀️ WHAT HOT GARBAGE #MissUniverse2017 #MissUniverse #MissJamaica

— Angie Curo (@a_curo) November 27, 2017
Don't lie to us! U guys didn't choose #Jamaica as next #MissUniverse because she had an Afro and it's hard to put a crown on one! >:v #MissUniverse2017

— Maria C (@Godless_Queen) November 27, 2017
Ms Jamaica should've won. End of story. #MissUniverse2017 pic.twitter.com/AYuxk8gASV

— 🦋A REAL TITAN (@HOODCRITICISM) November 27, 2017
I've seen 27689 variations of Jamaicans saying sym today on twitter. #MissUniverse2017 pic.twitter.com/H286ueEVEF

— Rough Rider 🇯🇲 (@Roughriderja) November 27, 2017
So many boos when #Jamaica was announced as 2nd runner up she doesn't deserve that title she should be 1st or Miss Universe. Anyways, congrats Miss South Africa. #MissUniverse2017 #MissUniverse #Philippines #SouthAfrica

— xoxo, Alex (@alexpolancos) November 27, 2017
Couldn't you be WRONG this time Steve ?!#MissUniverse #MissUniverse2017#Colombia

— Mh'd Silver (@MhdSilver) November 27, 2017
WHEN THE AUDIENCE BOOED FOR MISS JAMAICA ONLY GETTING SECOND RUNNER UP, I FELT THAT.

MISS SOUTH AFRICA DID HER DAMN THING TO WIN 1ST PLACE BUT MY DEAR SWEET ELOQUENT STUNNING MISS JAMAICA AT BARE MINIMUM DESERVED FIRST RUNNER UP. IM HURT. #MissUniverse2017 pic.twitter.com/wLteFfMTK1

— liv upstone (@livupstone) November 27, 2017
I really hoped she would win. She was brilliant! #Jamaica #MissUniverse2017

— Tanya (@TanyaDKamp) November 27, 2017
She could have chosen an answer about race, or discrimation but she didnt focus on her self but more on her advocacy. Such a pure beauty inside and out. #Jamaica #MissUniverse2017 pic.twitter.com/TNzlKD1YnW

— Anthony S.Comedia (@itsMeComedia) November 27, 2017
Miss Jamaica CLEARLY should've won..... but we also know why she didn't. #MissUniverse2017

— To ni (@channneeell) November 27, 2017
#MissUniverse2017 belonged to Jamaican queen an african queen she represented essence of being a true African dark skinned woman showing off the afro god gave to Africans. No whiteness no fakeness pic.twitter.com/cJu4ke29J6

— ThePeople'sCommisar (@NyawoKG) November 27, 2017
Waiting for Steve Harvey to come and tell us there was an error and Jamaica is the true winner👀 #MissUniverse2017 #jamaica pic.twitter.com/g0WjA1HluV

— Unbroken Record (@DjRecord101) November 27, 2017