Mo Farah Pens Emotional Letter in Response to Trump's Ban
Olympian Mo Farah Writes Heartfelt Post in Response to Trump's Muslim Ban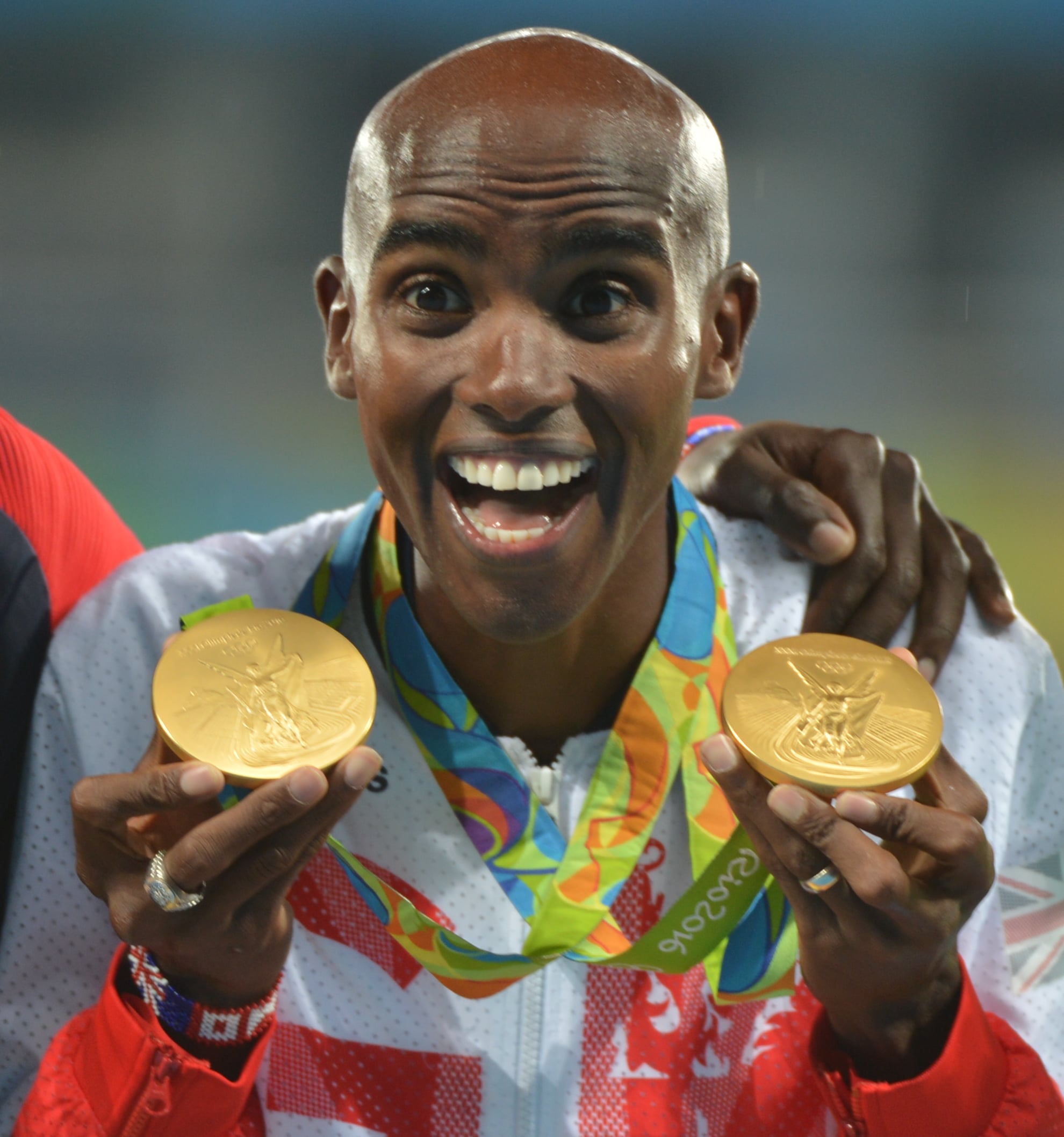 Mo Farah is one of the most decorated long-distance runners in the world. At the 2016 Olympics in Rio, Farah won gold in both the 10,000 meter and the 5,000 meter races, making him only the second man in history to win gold in both events at the same games. In London in 2012, he also took home the gold for the 10,000 meter race.
The road to the Olympics wasn't easy for Farah: born in Mogadishu, Somali, he is a British citizen who has been living and training in the US for the past six years. His three children, 4-year-old twins Aisha and Amani and 2-year-old son Hussein, as well as his wife, also reside in the US.
Farah, who practices Islam, is just one of thousands of people who could be affected by Trump's Muslim ban, and he's using his status as a public figure to make a statement. "On 1st January this year, Her Majesty The Queen made me a Knight of the Realm. On 27th January, President Donald Trump seems to have made me an alien," the 33-year-old wrote on Facebook. "I am a British citizen who has lived in America for the past six years — working hard, contributing to society, paying my taxes and bringing up our four children in the place they now call home. Now, me and many others like me are being told that we may not be welcome."
"Now, me and many others like me are being told that we may not be welcome. It's deeply troubling that I will have to tell my children that Daddy might not be able to come home - to explain why the President has introduced a policy that comes from a place of ignorance and prejudice."
"I was welcomed into Britain from Somalia at eight years old and given the chance to succeed and realise my dreams. I have been proud to represent my country, win medals for the British people and receive the greatest honour of a knighthood. My story is an example of what can happen when you follow polices of compassion and understanding, not hate and isolation."
Farah is another celebrity to reject Trump's ban, and we're sure to see even more public figures come forward over the next few weeks.