Mohammed Bin Zayed Welcomes The Children of Martyrs
Sheikh Mohammed bin Zayed Welcomed the Children of Martyrs and the Photos Are Too Cute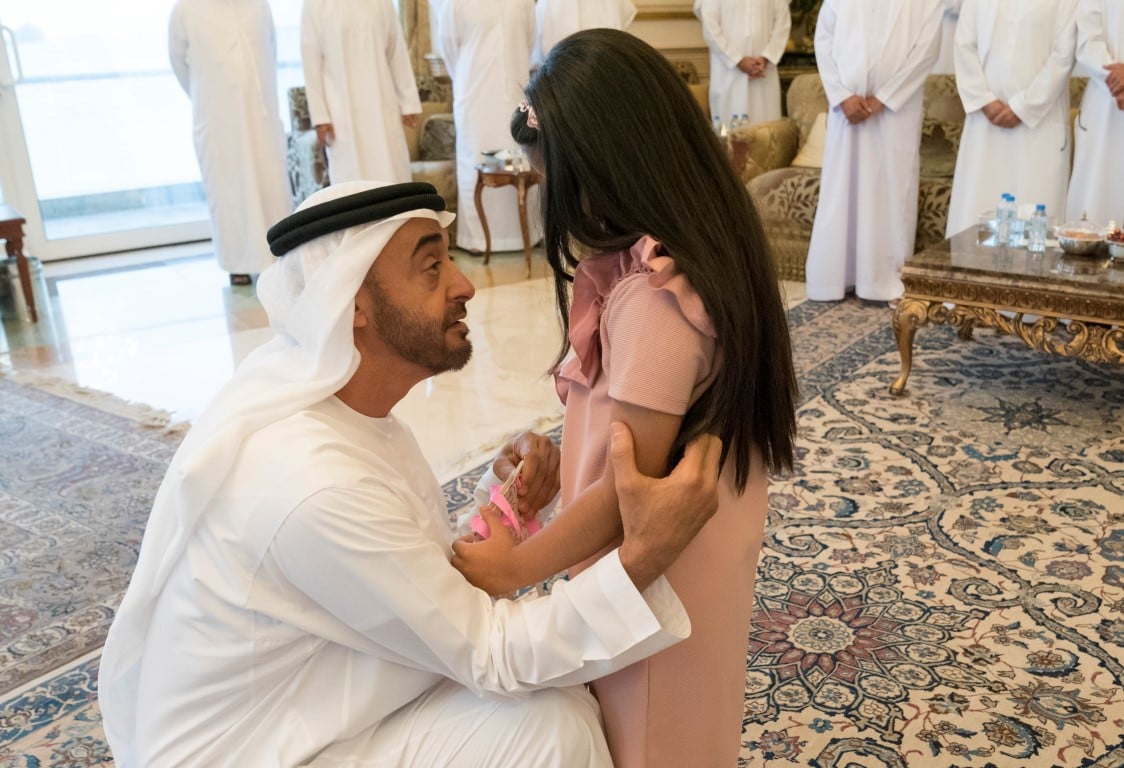 Sheikh Mohammed bin Zayed Al Nahyan is the Crown Prince of Abu Dhabi and the Deputy Supreme Commander of the UAE Armed Forces, but he stepped away from his typical duties to honor the children of fallen soliders in Qasr Al Bahr today.
Along with their families and Sheikh Khalifa bin Tahnoun bin Mohammed Al Nahyan, Director of the Martyrs' Families' Affairs Office at the Abu Dhabi Crown Prince's Court, Sheikh Mohamed bin Zayed congratulated the young children on their achievements and their determination.
"I am happy to meet you today, my sons and daughters and my happiness is mixed with pride for your distinction and excellence, and your efforts to achieve honorable results," he said.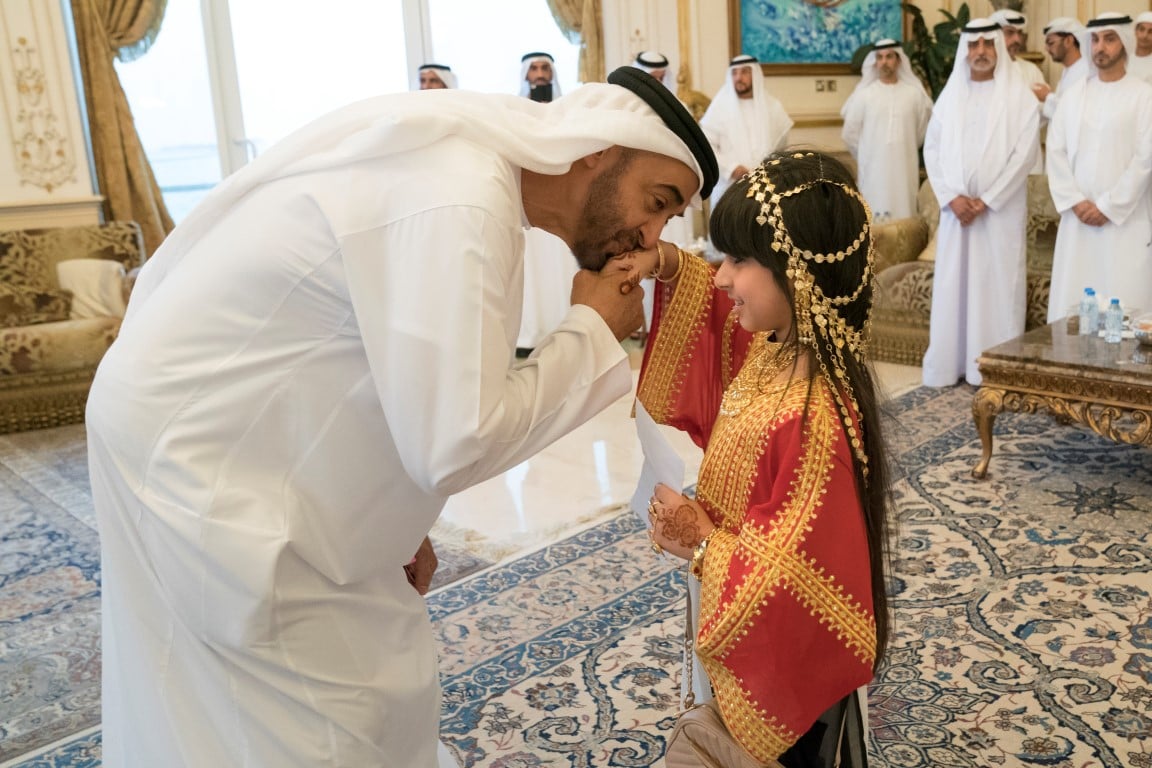 He also thanked the families of the martyrs, saying, "A salute of thanks, appreciation and pride to the martyrs' families, who planted in their children the love for the nation and diligence in science, as well as the determination to excel and fulfil the journey and sacrifices of their fathers."
If the cute photos showing the UAE royal greeting each and every child individually weren't enough to show his dedication these special kids, Sheikh Mohamed pledged the support and full care of the UAE, calling the kids "a responsibility of the nation."
These children sure have a bright future ahead in the UAE!