Most Followed Leaders in the World
Shiekh Mo Is One of the Most Followed Leaders in the World....And He's Not the Only Emirati on the List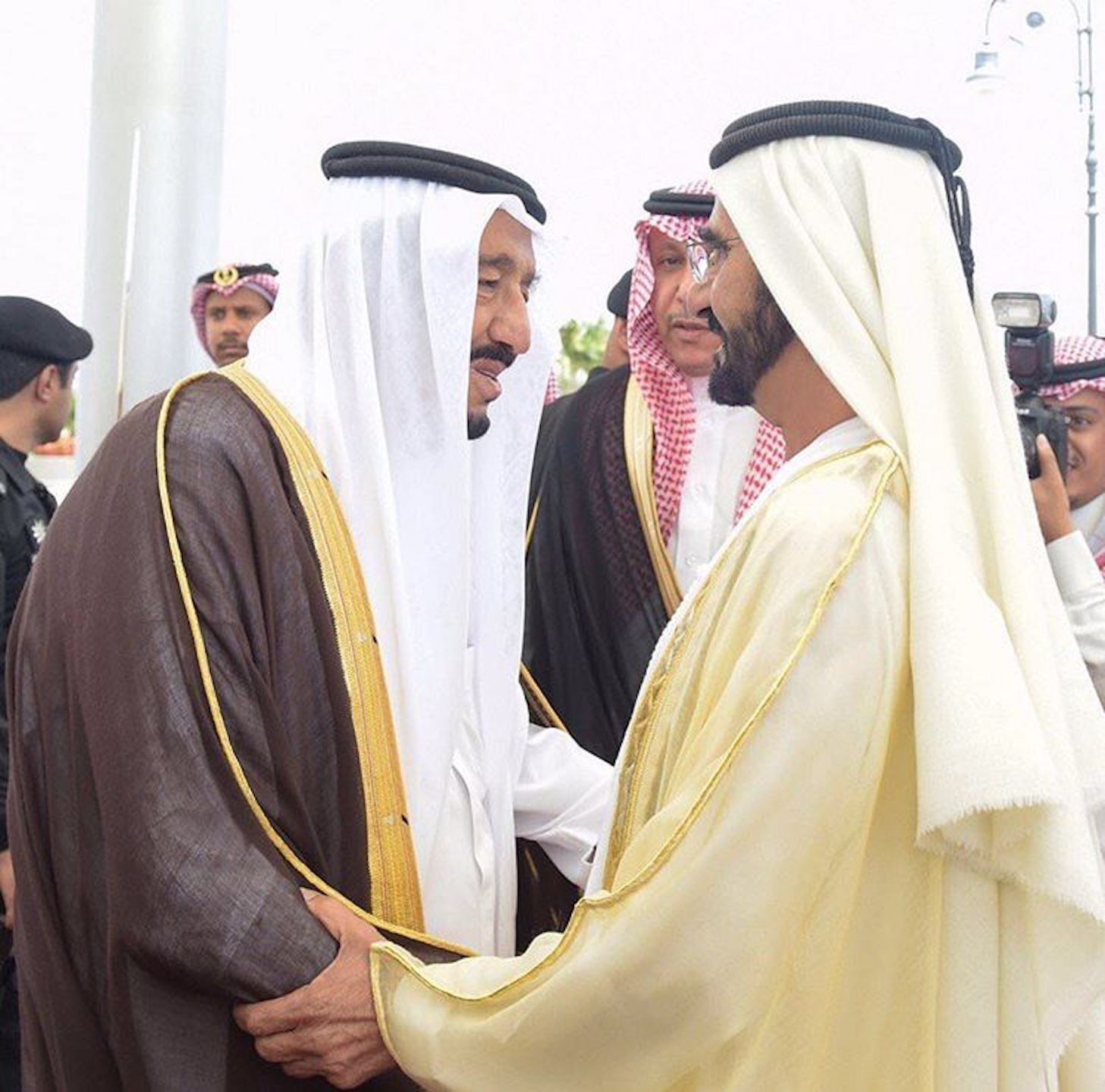 Twiplomacy releases a biannual list of the most followed leaders in the world, and since April, things have changed a bit!
Back in the spring, India's Prime Minister, Narendra Modi, was the most followed world leader. US President Donald Trump was the second most followed, while the UAE's Sheikh Mo came in 8th.
Now, the rankings have been compiled once again, and rather than ranking each leader based on their Instagram followers, the October, 2017 list uses a combined number of Instagram and Twitter followers to evaluate not just their reach but their influence, too.
With 39 million followers across the two platforms, Donald Trump is the most followed leader in the world. The Pope has the 2nd highest number of followers, and Narendra Modi has the 3rd. With 8 million followers, Sheikh Mo is the 10th most followed leader in the world.
Twiplomacy ranks 50 leaders around the world, and Sheikh Mo isn't the only UAE royal to make the list.
Foreign Minister Abdullah bin Zayed Al Nahyan is the 20th most followed world leader, and President Khalifa bin Zayed bin Sultan Al Nahyan comes in at 47th on the list.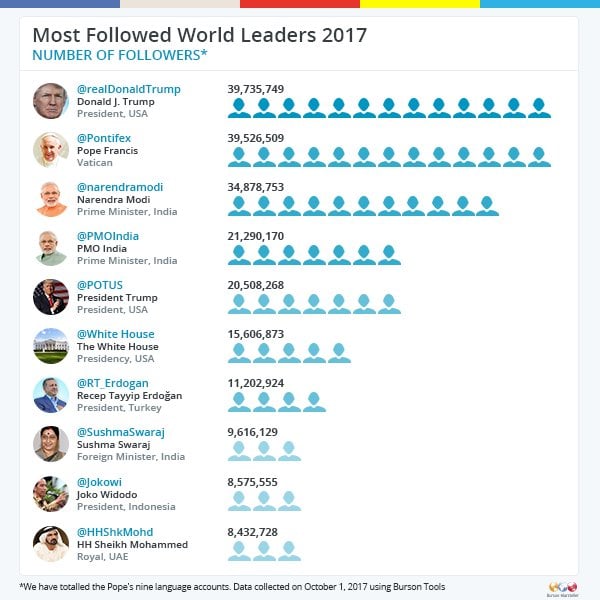 The site acknowledges that reach isn't necissicarily tied to influence though, and in a separate list, Twiplomacy has ranked the world's most influential leaders, which is measured based on the average umber of retweets per Tweet.
In terms of influence, Saudi's King Salman tops the list, averaging 213K retweets per Tweet. Donald Trump is second (79K retweets per Tweet), and the Pope is 3rd (41K).

The Arab royals continue to raise in the rankings and it's no surprise! See the entire list of most followed leaders here, and most influential leaders here.