Music Video Mocks Saudi Arabian's Women's Rights
Saudi Women Ask For Equal Rights in This Music Video...And it's Pretty Funny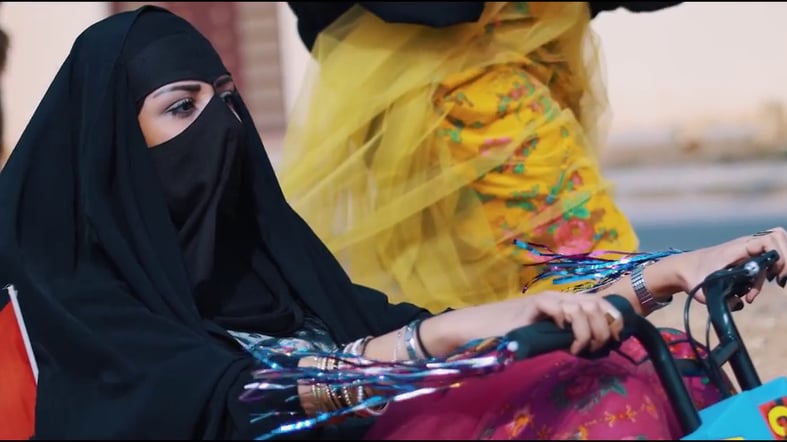 In a new music video called "Hwages," which loosely translates to "Obsessions," niqab-clad women are seen playing basketball, bowling, and riding skateboards through the streets of Saudi Arabia.
The video seeks to challenge Saudi Arabia's guardianship system, which prevents women from driving, traveling alone, or getting married without the authorization of a male guardian.
The video is a courageous move for Saudi women, as it mocks the ban on women driving and other gender inequalities in the Kingdom. Watch the entire clip below!