Muslim Artist Transcribed The Quran Onto Silk
It Took This Azerbaijani Artist 3 Years to Stitch The Quran Onto Silk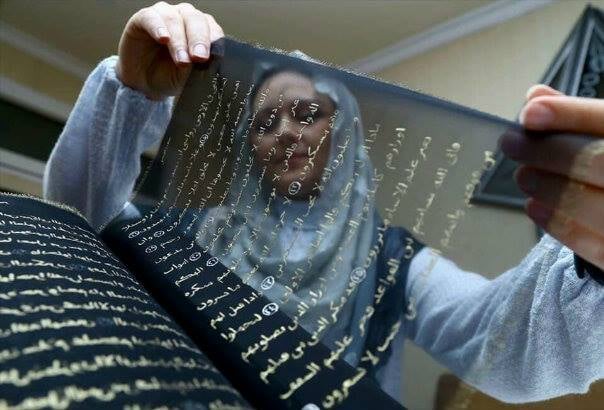 After three years of hard work, Azerbaijani painter and decorative artist has completed one of the most difficult projects of her career: a transcription of the Holy Quran onto transparent silk sheets.
Using 50 meters of transparent black silk and 1,500 milliliters of gold and silver ink, Memmedzade transcribed an official version of the Quran, which was released by the Diyanet, the Turkish Presidency of Religious Affairs. Each individual sheet is 29 x 33 cm.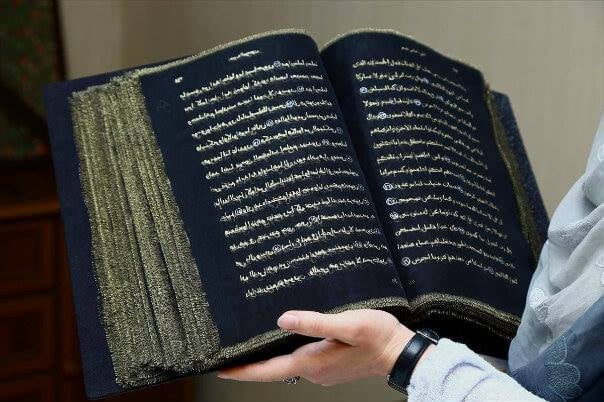 According to Istanbul based news source The Daily Sabah, the 33-year-old artist "considers the work to be her chef d'oeuvre, while also noting that it does not infringe on religious law since silk is a material referred to in the Quran."
The book is gorgeous, and each character shows the hard work and dedication that went into this inspiring project!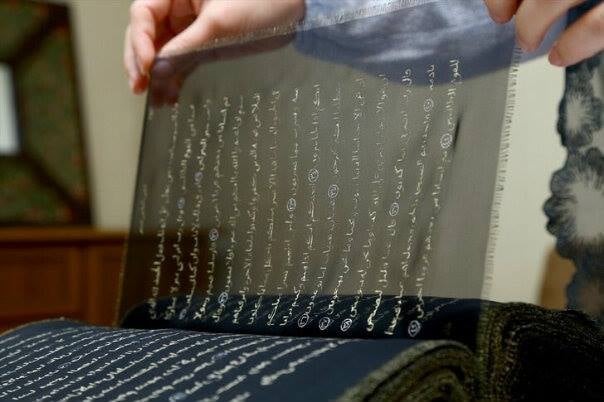 Image Source: Twitter user Why Not Islam