Muslim Millennial Attitudes on Religion Study
According to a Recent Study, Young Arabs Put National Identity First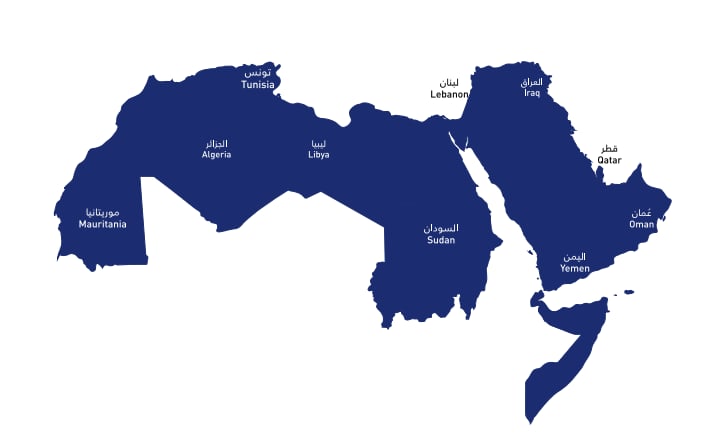 A study recently released by the Tabah foundation, in collaboration with Zogby Research, interviewed 6,862 young Arab Muslims in 10 countries across MENA, and the findings reveal a lot about the future of the region.
Titled Muslim Millennial Attitudes on Religion and Religious Leadership, the researchers presented the subjects with statements that they were asked to agree or disagree with.
One question asked "how important is it to you that those you meet know that you are a Muslim?" and majorities in all ten countries say it is important that people they meet know they are Muslim.
This ties into another finding, which the authors saw as problematic.
In response to the statement "Non-Muslim citizens in a Muslim country should be treated as full citizen with the same rights as Muslim citizens," over 50 percent of those surveyed in every country except for Libya agreed.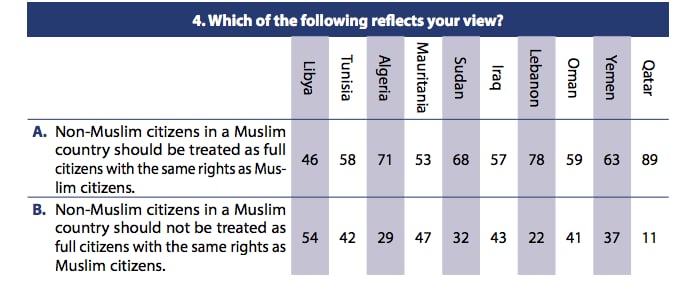 "The findings raise concerns about a dire lack of understanding among young Arabs on the provision of rights for all citizens and Islamic views on citizenship. The view that citizenship is subject to a hierarchy of prominence determined primarily by one's faith is precisely the frame that extremist groups want normalised."
Despite the authors' conclusion, most young Arabs identify with their country before their religion, with Omanis being the only group that identifies with religion first.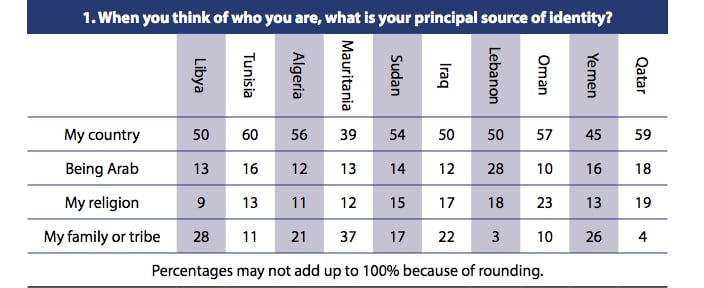 See other key results in the chart below, and read the entire study here.