Muslim Teen is in Islamophobic Group Chat
This Muslim Teen Shutdown Islamophobes With One Epic Tweet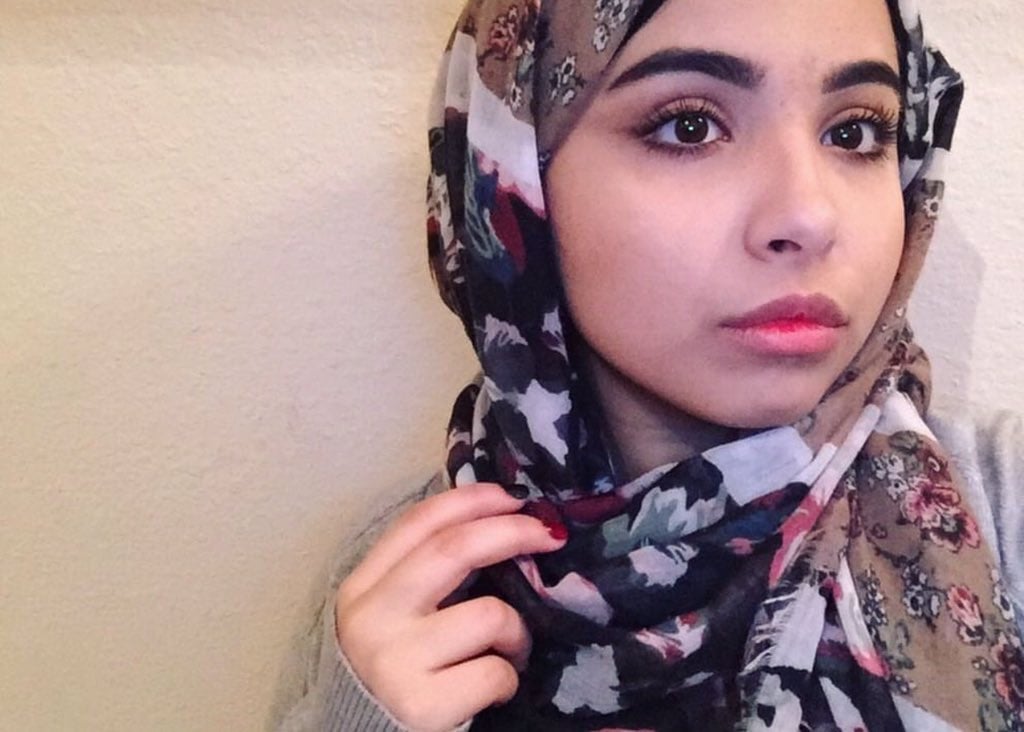 Lamyaa is a 17-year-old Muslim girl who lives in Pennsylvania with her mother. Her father lives in Saudi Arabia.
Like many American teenagers, Lamyaa is in a large group chat on iMessage, and while some of the members of the chat are her friends, there are also some strangers in it, too.
The other day, the topic of conversation in the chat turned political, and Lamyaa called out Donald Trump's treatment of Muslims. A friend of a friend reacted: "Stop defending Islam Bitch," he wrote, according to screenshots Lamyaa posted on Twitter.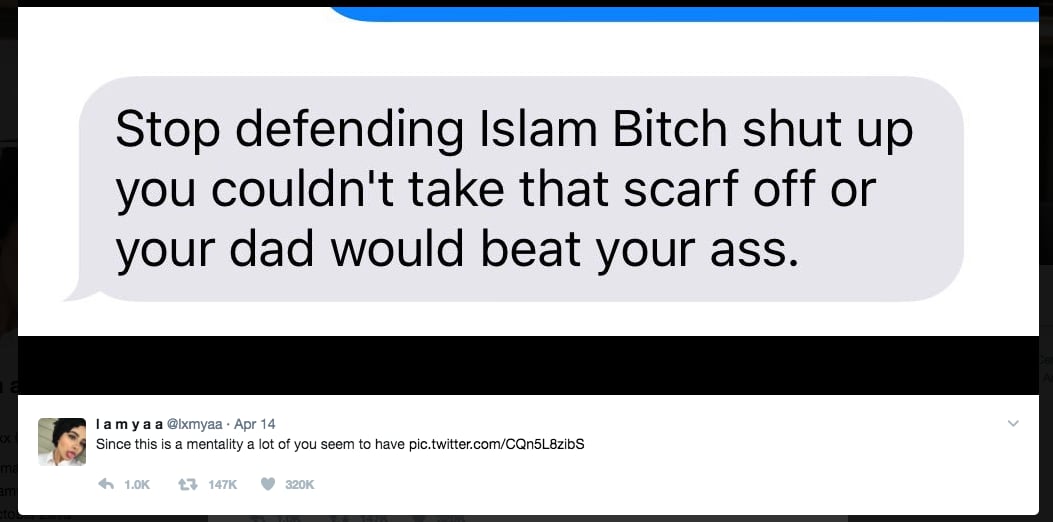 Lamyaa then texted her dad, and the resulting conversation has gone viral, with over 143,000 retweets and 314,000 likes.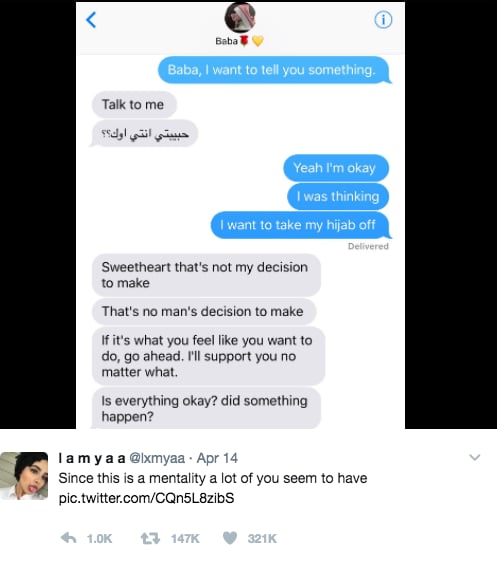 Laymaa tweeted the two screenshots side by side, and she never heard from the person who made the comment again.
Since this is a mentality a lot of you seem to have pic.twitter.com/CQn5L8zibS

— l a m y a a (@lxmyaa) April 15, 2017
She continued to shutdown haters who pointed out that her situation may be unique, or that her father's response is only one example.
When I show my dad being lenient and progressive you guys say "well that's one person" but yet when it comes to terrorism it's all of us??

— l a m y a a (@lxmyaa) April 15, 2017
In a follow-up tweet, she acknowledged that not all women have the choice of whether or not to wear the hijab. "Yes, a lot of women are forced to where the hijab. That's horrible and I have [been] one to point that out numerous times," she wrote. "That oppression however is not what the hijab symbolizes, it's not why women wear it. I personally chose to wear the the hijab, for myself and for god."
"I will always stand up for others and it breaks my heart to know that some women do not get to make a choice in what they do with their OWN bodies," she added.
For now, Lamyaa still wears her hijab. But she knows that the option is there if she ever chooses not to.
Image Source: Twitter user Lamyaa