Muzbnb is Airbnb For Muslim Travelers
Is This Startup The Future of Muslim Travel?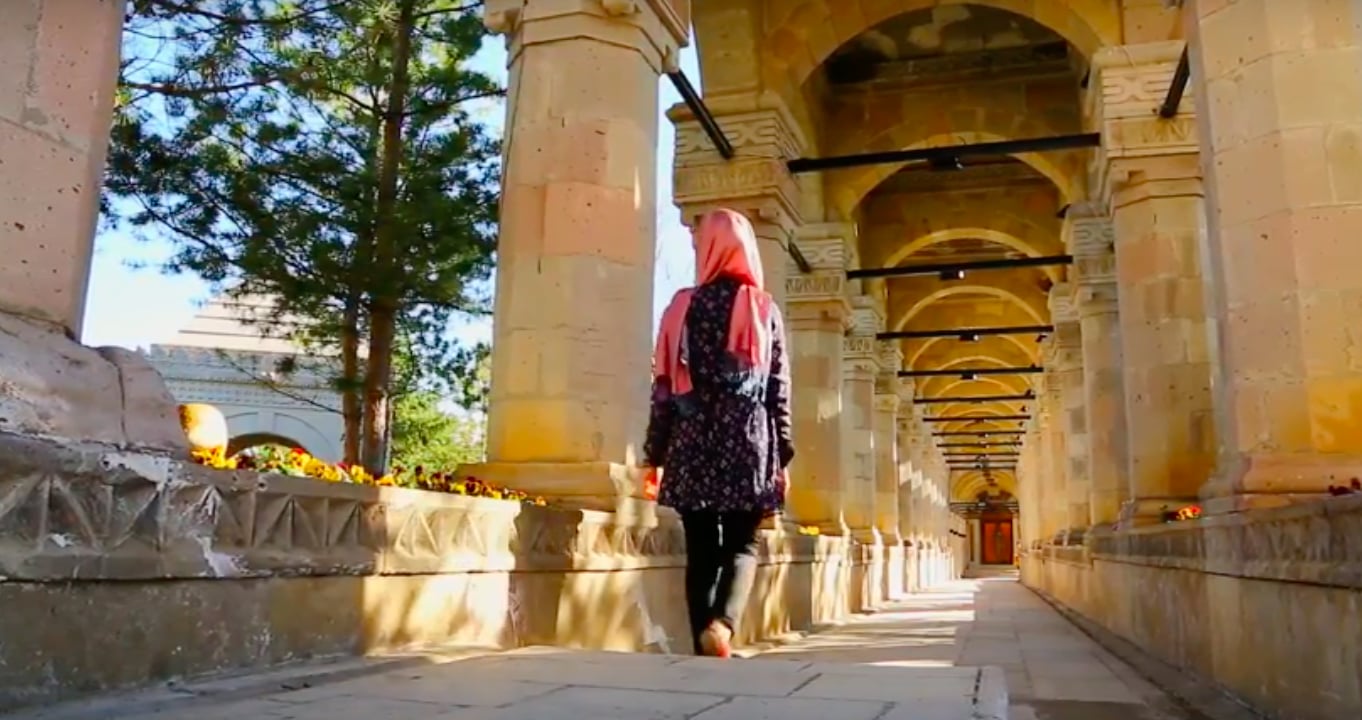 When Donald Trump issued a travel ban that restricted citizens from seven Muslim-majority countries from enterting the US--even those who already held visas and green cards--home-sharing service Airbnb was one of the first major US-companies to offer its support to those affected by the ban. Just hours after President Trump signed the executive order, Airbnb Co-Founder Brian Chesky Tweeted that Airbnb would be offering housing for refugees and anyone else not allowed in the US.
Airbnb is providing free housing to refugees and anyone not allowed in the US. Stayed tuned for more, contact me if urgent need for housing

— Brian Chesky (@bchesky) January 29, 2017
Now, a new service similar to Airbnb has arrived-- and it's designed specifically for Muslims.
Muzbnb launched in 2016 in Washington, D.C., with the aim of providing a safe home-share platform for Muslims.
"Muzbnb was founded in 2016 by a group of young entrepreneurs who were not only looking to encourage travel & adventure within the global Muslim community; but to also build a community where Muslims could feel totally comfortable and accepted while traveling and lodging," the founders explain in a mission statement. "With a diverse set of skills and abilities, this team is dedicated to delivering a platform that Muslims could truly be proud of."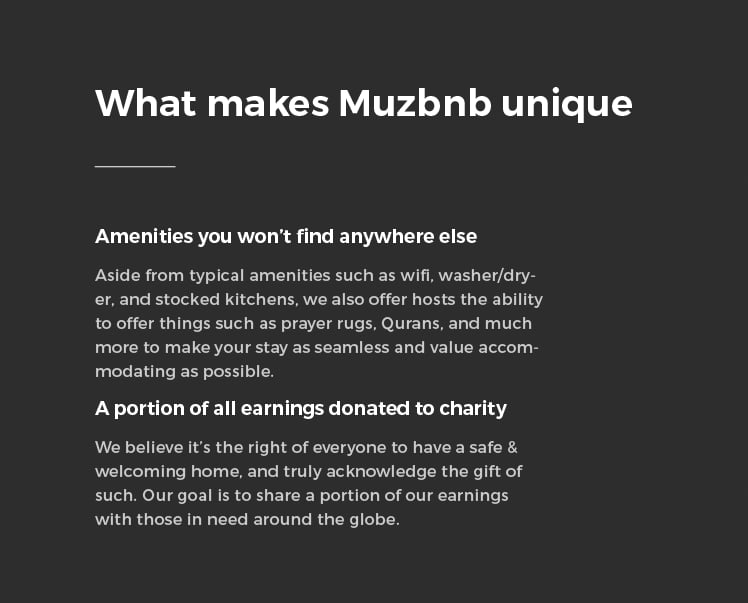 The website will officially go live later this year, and when it does, it will function in the same way that Airbnb does: users can choose to book a space, offer a space, or both. They then select their destination, the length of the trip, and the number of guests in the party.
While the concept certainly is innovative--and seemingly needed in the current political climate--let's hope we're moving towards a future of inclusion, acceptance, and safety for all.