New York Circle Line Happy Hour Cruise
Why the Best Way to See New York Is on Water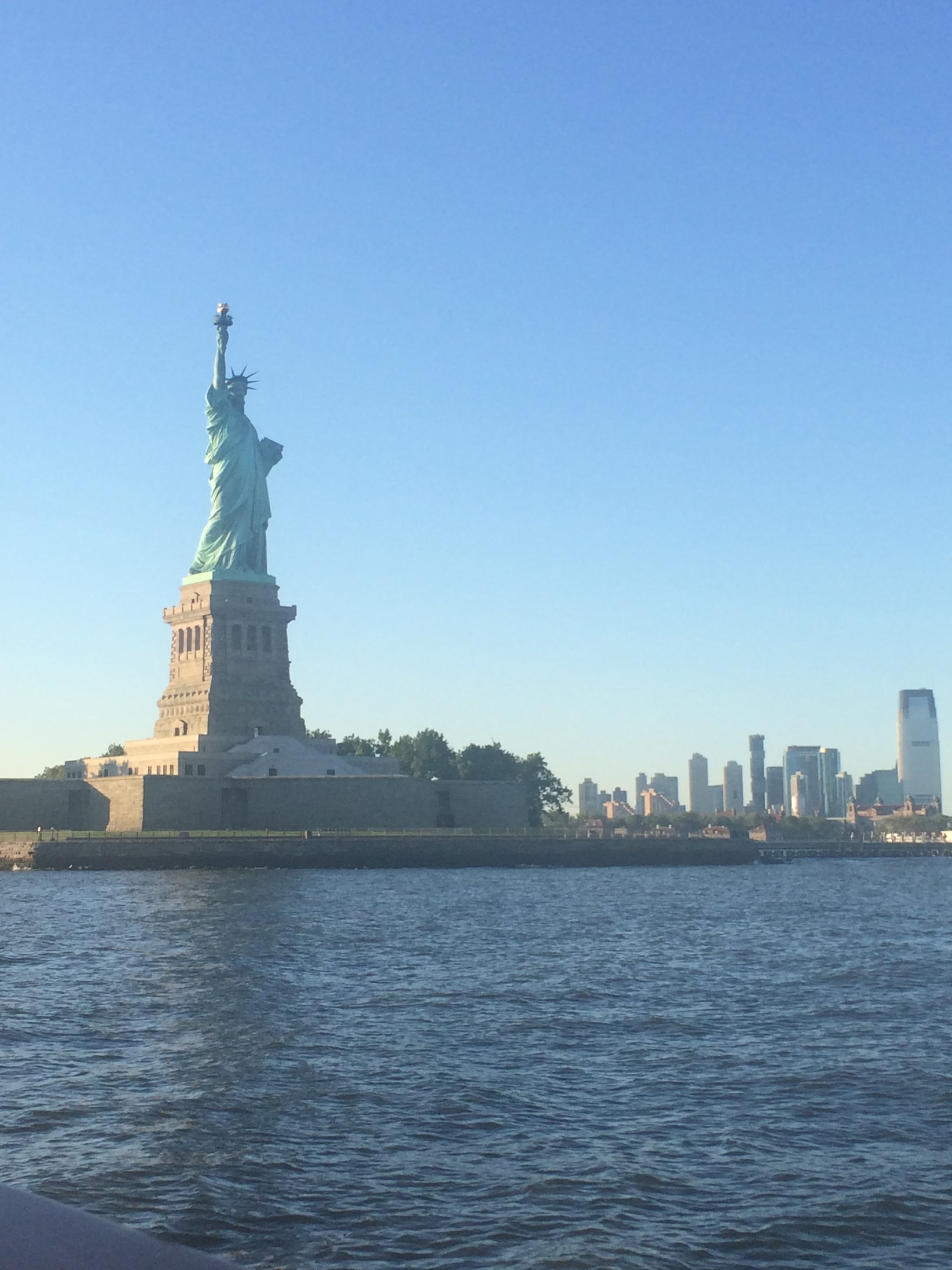 So you've just arrived in New York and want to experience everything all at once. While that's pretty much impossible in the thriving city, there is one way to introduce yourself to the top locations in Big Apple without having to go through the motions of a boring bus or walking tour.
Circle Line Sightseeing Cruises combines the fun of an NYC happy hour with being a total tourist during their Thursday 7.30pm departure. Guests can enjoy the upper two levels (the top one reserved for those with the higher priced wristbands) as the boat goes past the Statue of Liberty, One World Trade Center, Empire State Building and more. No need to panic about missing great shots - there's plenty of time to pose for photos and update your Instagram Stories while you're riding under the famous Brooklyn, Manhattan and Williamsburg bridges.
Actually having time to mingle and enjoy all the sights during the trip is all down to the smart no-money policy on this cruise; the two-hour ride comes with complimentary beverages from the three bars. All you have to do is buy one of two wristbands and you won't be fumbling around for money in your purse for the rest of the journey.
Option 1 includes beer and wine for $75 and option 2 has spirits in the package too for $95.
The boat otherwise hosts a Quiet Clubbing Cruise Party so comes equipped with a DJ deck, with the jockey taking requests from Beyonce to Bieber. You might wonder why there's a stage there, but it all becomes clear halfway through the experience when passengers become comfortable enough to bust a move in front of the lit up Chrysler Building or dance like the Wolf of Wall Street near the place that inspired the movie.
Other places you can watch the sun set over include Pier 54 (Titanic Pier), Battery Park, Ellis Island, Governors Island, South Street Seaport, East Village and USS Intrepid Pier.
If you're over 21 and planning a trip to New York, buy your ticket online.