New York City I Am a Muslim Campaign
New York Launches a Campaign to Combat Islamophobia Both On and Off Line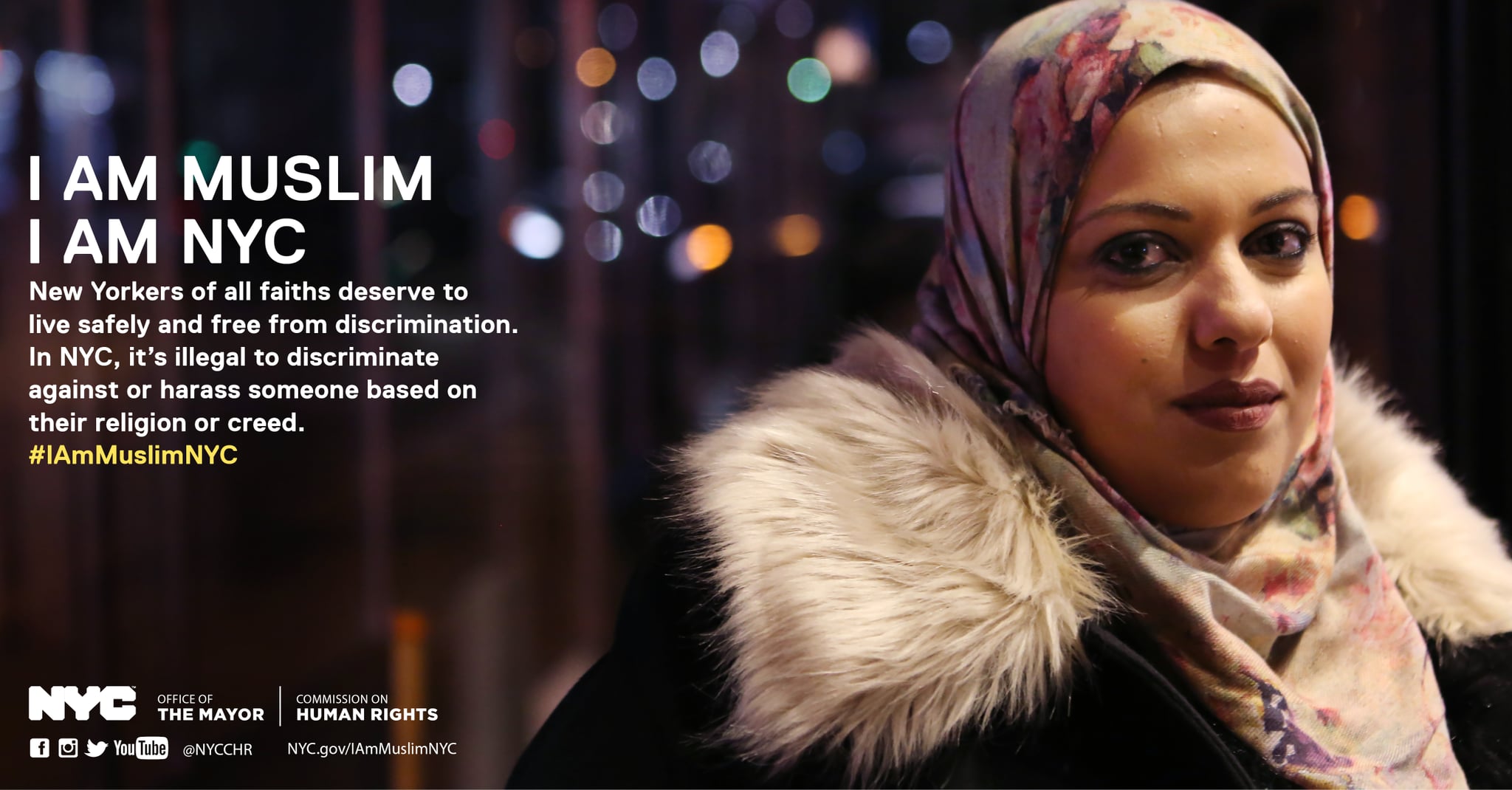 In a powerful new series of ads from the office of the Mayor of New York City and The Campaign on Human Rights, Muslim New Yorkers are featured on posters around the city along with the words "I am Muslim. I am NYC."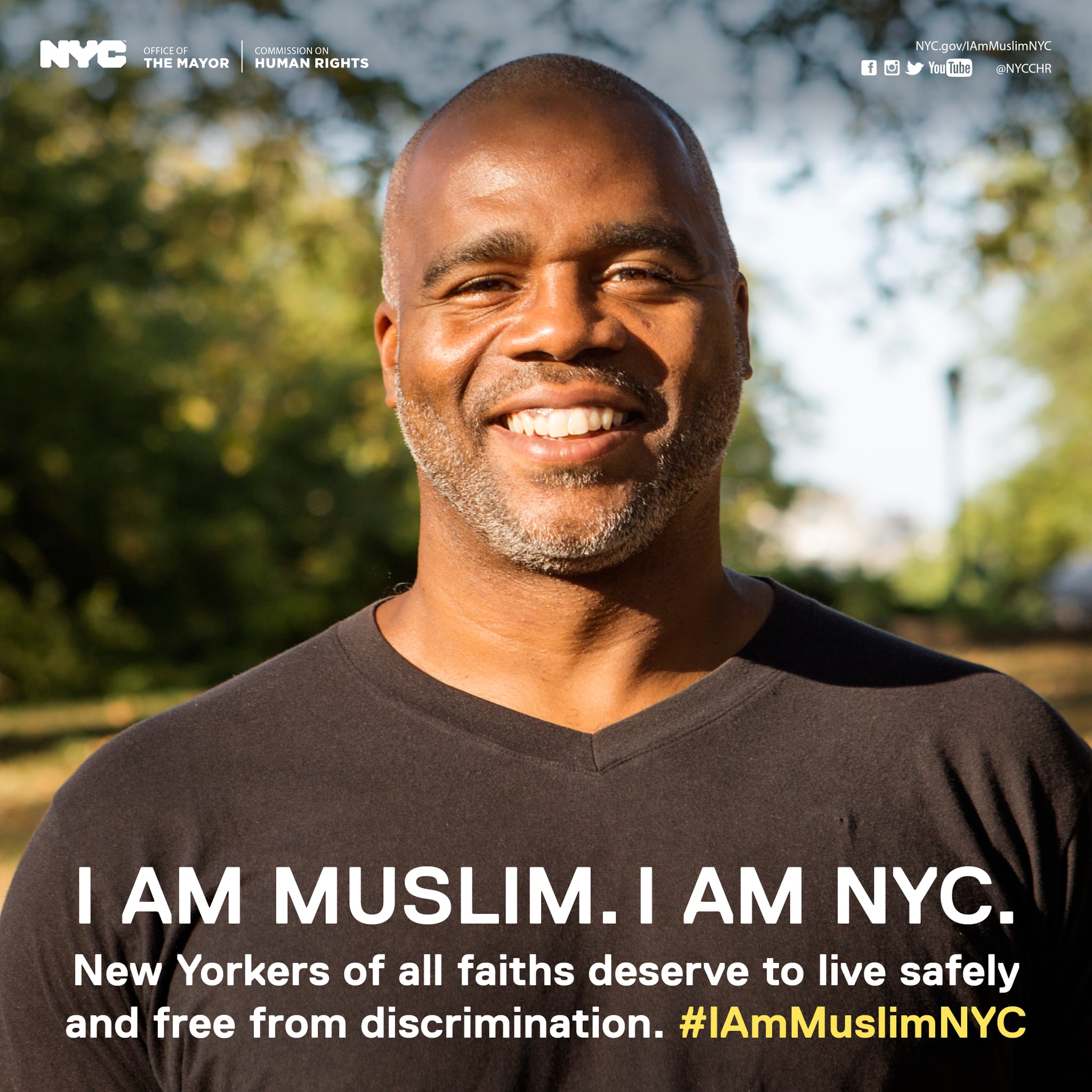 The aim of the posters is to create a conversation on social media under the hashtag #IAmMuslimNYC, and those who choose to participate can do so on Instagram, Twitter, and Facebook.
The campaign is more than just a social media stunt, though, and the city has a number of initiatives in place over the next few months. Other programs include:
Developing a cultural sensitivity workshop with community leaders and the Islamic Center at NYU called "Understanding Islam
Hosting a "Building Inclusive and Progressive Cities" forum with Mayor de Blasio and the Mayor of London Sadiq Khan, along with Muslim leaders and community members, to discuss how New York City and other cities can better address Islamophobia and prevent hate crimes and other acts of discrimination.
Launching a citywide media campaign in late spring 2017 to educate New Yorkers on combatting xenophobia and embracing religious diversity, and create toolkits for government agencies and non-profits to improve cultural competency with faith-based communities
Hosting Community Safety and Fair Treatment Forums with the NYPD, the Mayor's Community Affairs Unit, NYC Commission on Human Rights, Department of Health and Mental Hygiene, and the Department of Education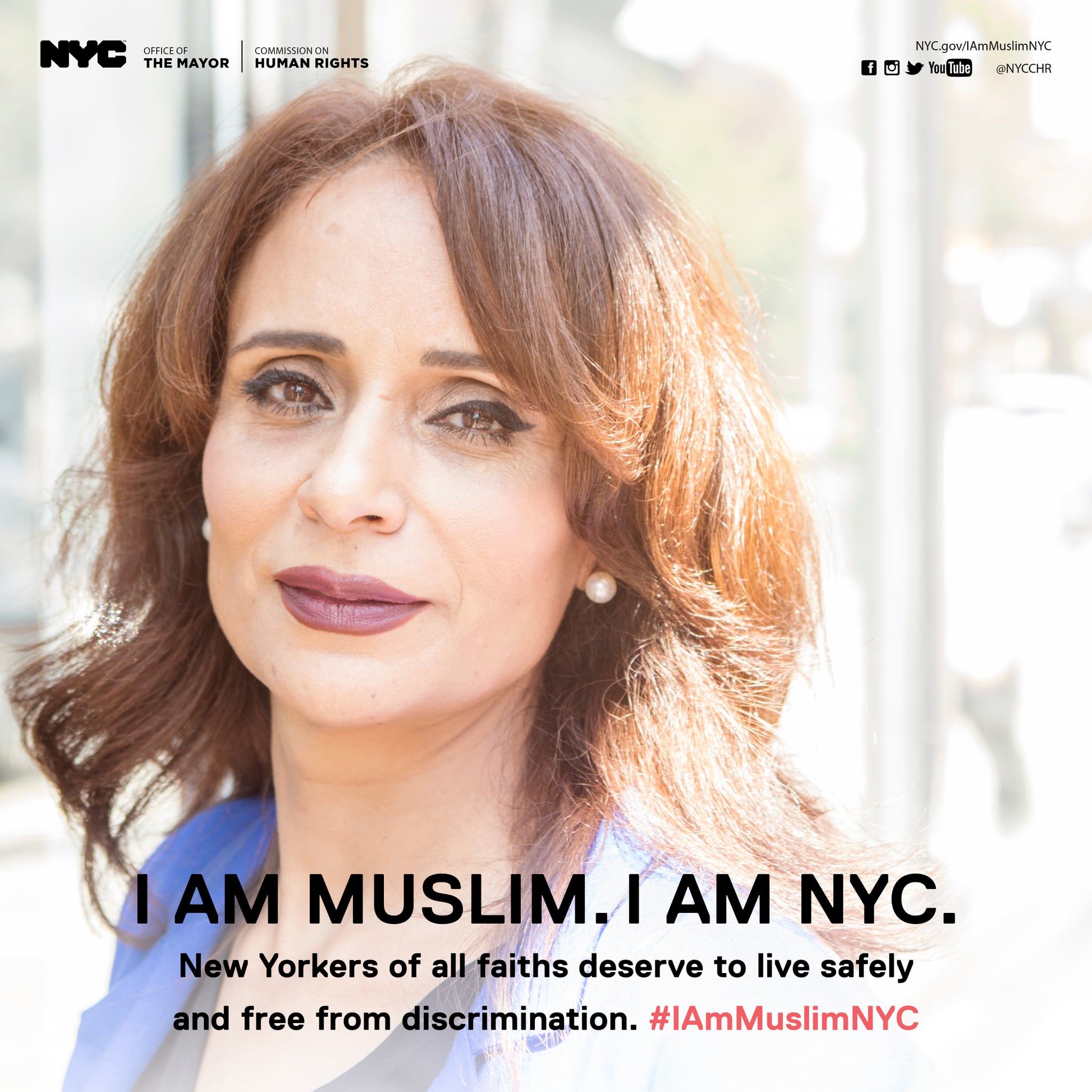 Hopefully the campaign will help support the Muslim community in NYC, and work toward a more accepting city!