Nike Pro Hijab Nominated for Design of The Year
Nike's Pro Hijab Was Nominated For a Major Design Award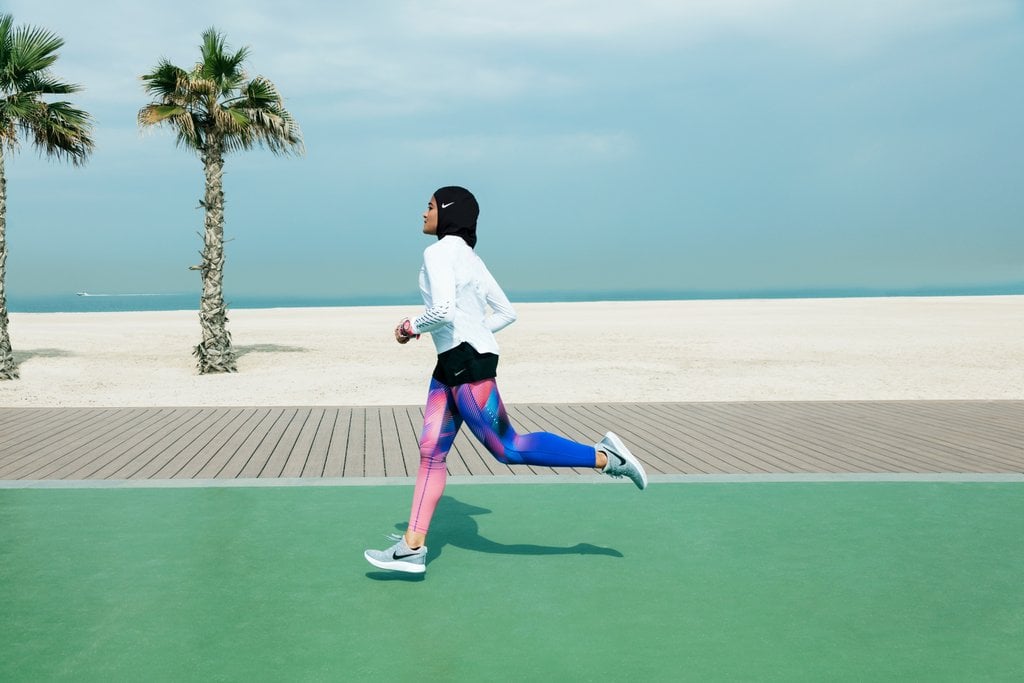 Earlier this year, Nike announced the launch of a sports hijab-- the first of its kind from a major athletic brand.
The product, which will be available in 2018, is constructed of single-layer Nike Pro power mesh, and was tested by several Middle Eastern athletes (including Emirati figure skater Zahra Lari) before the final version was settled upon.
In the world of fashion and athleticism, the Nike Pro Hijab caused quite the buzz, and now, it's been nominated for a major design award.
The Nike Pro Hijab was just one of many designs shortlisted for the Beazley Designs of the Year award, and the winner will be announced in January in London. All designs will be on display at the Design Museum beginning October 18.
"Now in its 10th year, the awards span six design categories: products, transport, graphics, fashion, digital and architecture. Previous winners include the iconic Barack Obama "Hope" poster and the torch used in the London 2012 Olympics," CNN reports.
If the Nike hijab does win, it won't be the first time the prestigious award goes to a design drawing inspiration from the Arab world: last year, the prize went to a flat-pack refugee shelter designed by IKEA for displaced Syrians. This year, the flag used by the Refugee Olympic team is also nominated.
"The flag is a very powerful image because (its Syrian designer) Yara Said was herself displaced and had come to Europe on a boat," Glenn Adamson, curator of an accompanying exhibition at the Design Museum explained.
"Now you have the flag being manufactured by refugees, which provides them with employment. So it's a topical design that is representative of the times."
Will the hijab win? We'll find out soon enough!
Image Source: Nike