Ocean Humpback Dolphins in Abu Dhabi
The World's Largest Population of Ocean Humpback Dolphins Is Right in Abu Dhabi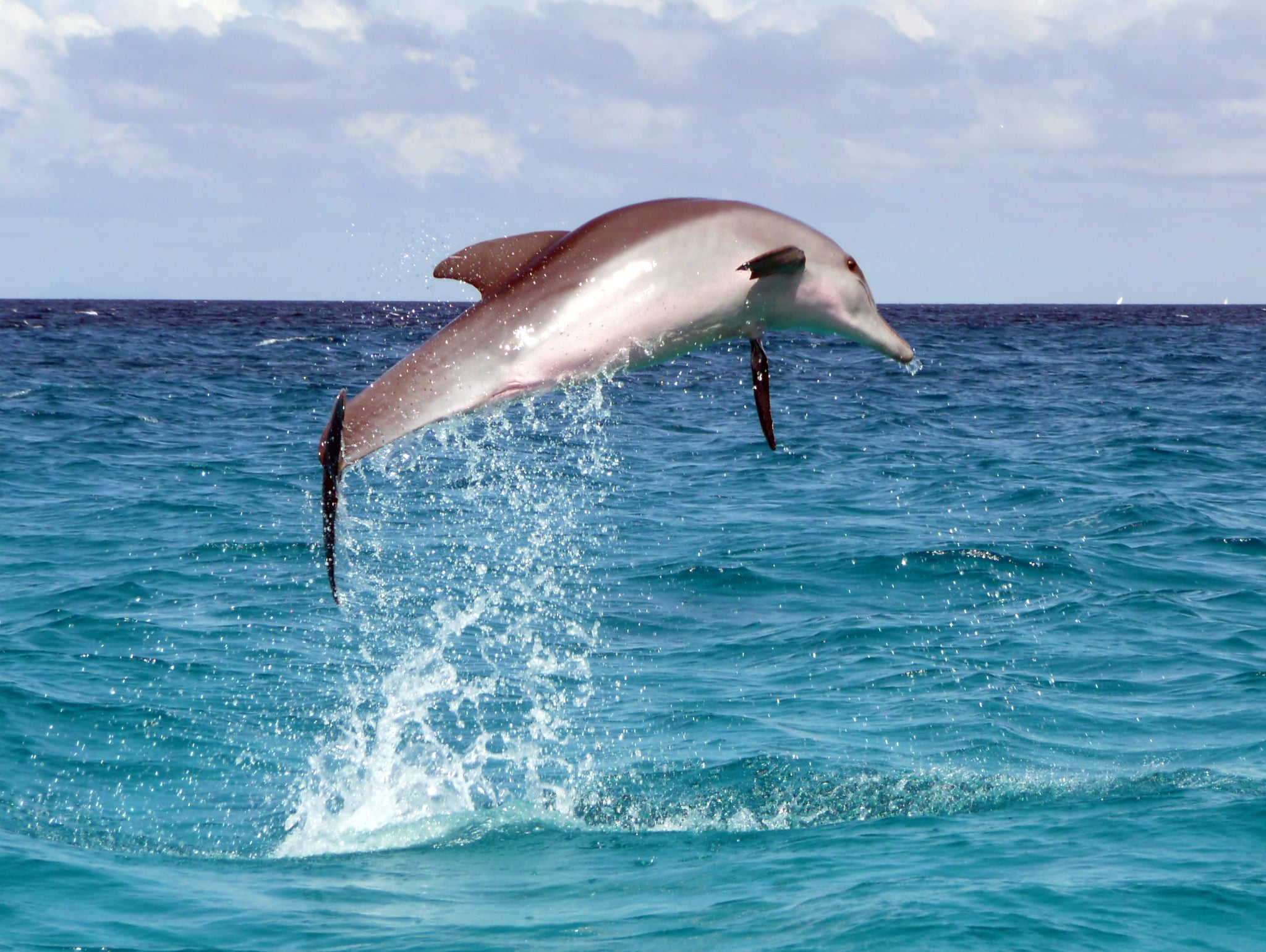 With generally high water temperatures, it doesn't seem like the UAE would be the ideal place for marine life, but a new statistic from Abu Dhabi's Environment Agency proves otherwise.
The agency released its 'Dolphin Survey' today, revealing that 701 Indian Ocean humpback dolphins live in Abu Dhabi's coastal waters, making it the largest reported population for this species in the world. Additionally, 1,834 Indo-Pacific bottlenose dolphins also live in the area. After Abu Dhabi's Indian Ocean humpbacks, the 2nd largest population of the dolphin is in South Africa, with 466 of the creatures. Mozambique, Kenya, and Tanzania also have populations of the dolphins, though at 105, 104, and 63, respectively, their numbers are relatively small.
Razan Khalifa Al Mubarak, EAD Secretary-General, said, "Dolphins are apex predators that bio-accumulate marine toxins, consequently, they are good indicators of marine environmental quality.
"As very little was known about the ecology and conservation status of dolphin species in Abu Dhabi waters, EAD started a dolphin survey in 2014. This has provided population size estimates and information on the main threats, which is required as a basis for the assessment, monitoring and conservation of these charismatic species."
Scientists and researchers in the UAE were proud to announce the news, and Dr. Shaikha Al Dhaheri, Executive Director of the Terrestrial and Marine Biodiversity Sector of EAD, spoke to Gulf Today about the discovery: "We are very excited to have identified the presence of the world's largest population of Indian Ocean humpback dolphins in Abu Dhabi's waters. This further demonstrates the international value of Abu Dhabi's marine biodiversity and it is our responsibility to ensure the conservation of this important resource.
"It also highlights the need of carrying out further research and monitoring activities in order to learn more about the ecology and habitat use of dolphins so that specific conservation measures can be implemented, and we are reaching out to corporate partners to support us in this."
Other experts weighed in on the discovery, explaining the importance of the UAE's role in the conservation of the humpback dolphin.
Bruno Diaz Lopez, Chief biologist and Director of The Bottlenose Dolphin Research Institute (BDRI) in Spain, said that the findings were significant not only in the UAE, but to the international scientific community, as well. "The discovery that Abu Dhabi has the largest population of Indian Ocean humpback dolphins has evoked scientific interest worldwide," he said, according to state news agency WAM. "It has also given Abu Dhabi an opportunity to become a global reference for the conservation of coastal dolphins.
"However, this opportunity may not last long. Abu Dhabi's humpback dolphins are threatened by a variety of factors, some of which are plainly evident and others of which are poorly understood. Many of the dolphins bear evidence of serious injuries, at least some of which were caused by human activities. Without a doubt, future research studies and action is urgently needed to protect these vulnerable animals and their habitat."
We bet Abu Dhabi is about to set up many more dolphin tours for visitors and residents alike!
Image Source: Wikipedia