Paris' Love Locks Auction to Benefit Refugees
Paris is Selling Famous 'Love Locks' to Benefit Refugees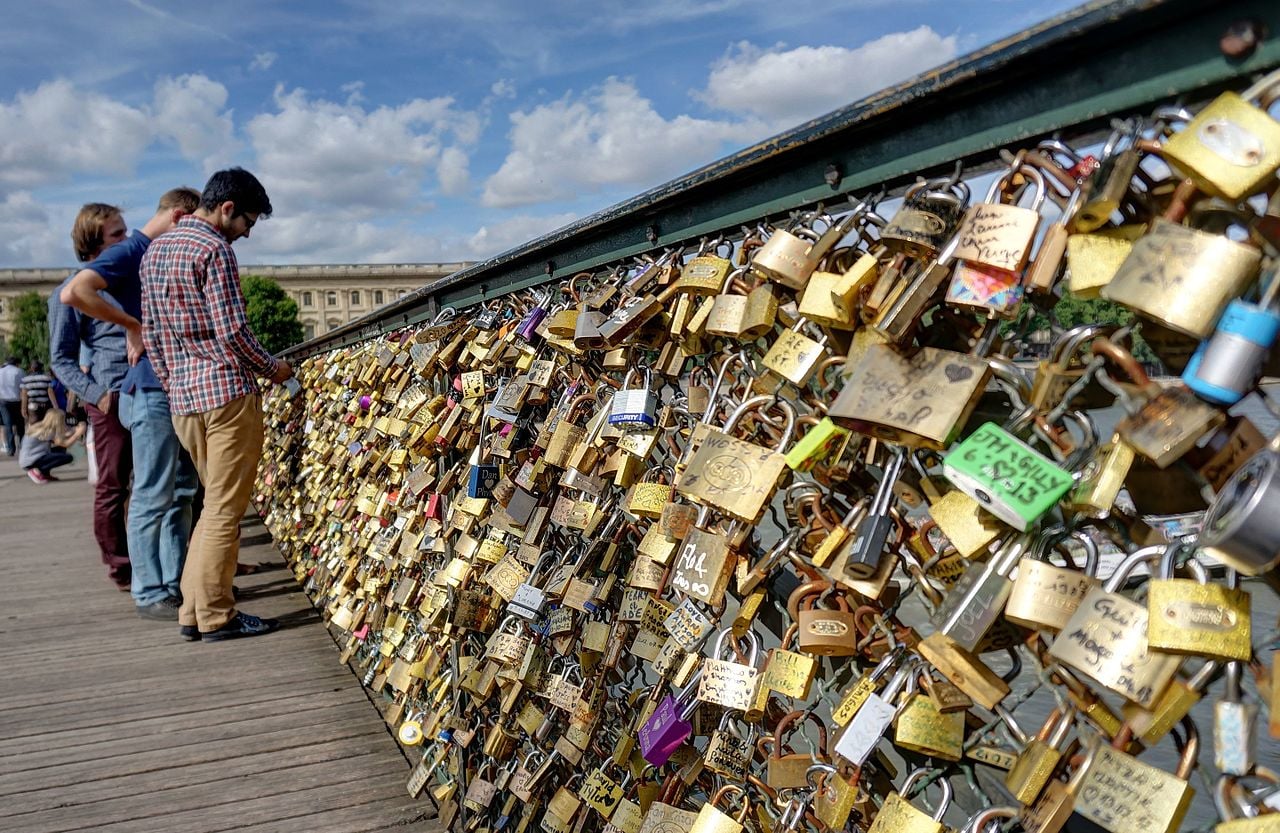 For years, Parisian locals and tourists alike flocked to the Pont des Arts to secure a lock to the side of the bridge. Thousands of locks adorned the bridge's railings, and the 165,000 extra pounds of weight from the locks began to cause structural damage.
In an effort to preserve the famed bridge, the city began to remove the locks in June, 2015, after a railing broke off due to the stress. Since the removal process began, 71 tons of metal have been sitting around a Paris warehouse. Now, the locks are getting a second life.
In a sale for which a date has not been set, 11 tons of the locks will be auctioned off--and the proceeds will support refugees living in Paris. "Members of the public can buy five or ten locks, or even clusters of them, all at an affordable price," Bruno Julliard, the environment chief at Paris City Hall, told reporters last week. About 100,000 Euros are expected to be raised.
What better way to purchase a piece of Parisian history than for a good cause?