Peace by Chocolate Brings Syrian Chocolate to Canada
The Syrian-Owned Chocolate Company Canadians Can't Get Enough Of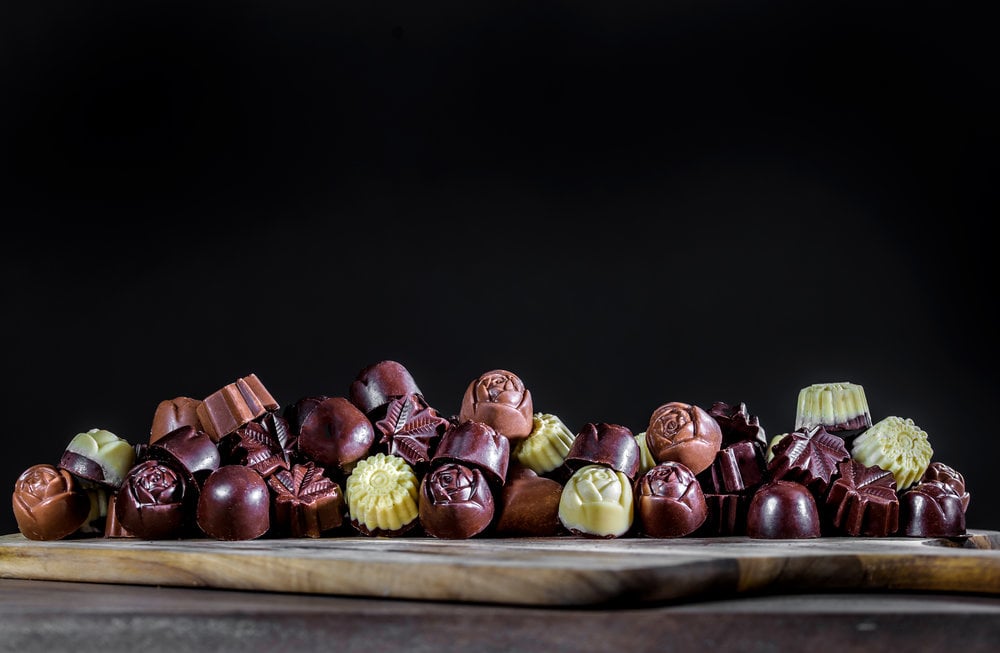 For over three decades, Assam Hadhad ran a successful chocolate company in his hometown of Damascus, Syria. He was one of the leading chocolatiers in Damascus, and had order requests from people all over the world.
Now, seven months after leaving war-torn Syria for Canada, Hadhad has resumed his passion and Canadians are taking note. Called Peace by Chocolate, Hadhad's new venture is run out of a shed in his backyard in Antigonish, Nova Scotia-- a town of only 4,000 residents.
"When we left Syria, we really felt the importance of the peace in our life," Tareq Hadhad, Assam's eldest son and spokesperson for the business told The Huffington Post. "We are not only working in the chocolate field — we are working in the peace-building projects. [My father] really believes that whoever eats chocolate will be happy in life."
It's important to the family that they preserve parts of Middle Eastern culture into their candies, and the chocolates are molded into symbols like the Egyptian pyramids, the Damascus rose, and other patterns related to Syrian architecture. Fair trade milk, white, and dark chocolate is used, and local and organic products such as honey, fruits, juices, and spices complete the recipes.
At its start, Peace by Chocolate attracted local customers, who would line up outside of the shed to purchase the sweets. In September, 2016, Canada's Prime Minister Justin Trudeau shared the story of Peace by Chocolate at a UN conference in New York. Immediately, Hadhad's online store was flooded with orders, and he even had to temporarily shut down because he couldn't handle the amount of requests.
Peace by Chocolate plans to expand to meet their growing needs, hiring more staff and opening a larger factory, but even as they grow, they plan to keep the Syrian tradition of chocolate making as central to their work. Speaking of the box they gave Justin Trudeau when they met him face-to-face, Tareq said: "We gifted him something that represents our Syrian culture and that we are integrated in this country."
"We mixed special gift boxes with maple leaf-shaped chocolate and Syrian-shapes like the rose, the symbol of Damascus. It's to tell the story that we are proud to be Canadians, as we are proud to be Syrians."
Watch the video below to see the chocolate making in action, and see how this family is proving that "one peace won't hurt."